INTO A BLACK BEYOND
ConTextos Presents: Into A Black Beyond
In 2022, ConTextos launched its second chapter of Into a Black Beyond, a multimedia project that aims to build a new library of writing and art created by Black Chicagoans. IABB embraces our multitudes to go beyond dichotomies. It is a space for ALL types of Black people. IABB 2.0 intends to continue an excavation of the Chicago we call home and imagine through written, visual, and fine Art.
IABB 2.0 is a three-part series of modules, the third of which will meet on Wednesday evenings this Fall.
What follows is the application for Module Three: Afrofuturism
Afrofuturism defined simply: Afrofuturism is a movement in literature, music, art, etc., featuring futuristic or science fiction themes which incorporate elements of black history and culture.
Afrofuturism is not only about the future, our future. It also involves looking back and reimagining alternative versions of the past and present. It centers the people of the African diaspora in speculative works of fiction that range from the realistic to the fanciful. Afrofuturism frees us to imagine and reimagine our past, present, and future as Black people. It presents an opportunity to free ourselves, even if only in worlds of our own creation at first, from oppressive and disruptive forces. Like many works of speculative fiction, Afrofuturism looks at what is happening now and what has happened in the past in order to project possibilities into the future and alternate realities.
Scroll down to read the IABB 2.0 compilation, learn more about the fellowship and meet the cohort.
Check Out The Compilation!
THE IABB FELLOWSHIP
*20 Into a Black Beyond writing circle sessions with seasoned facilitators Dimitri Hepburn, YT, and Johnny Page

*4 Presentations and Q+As with guests speakers/activists

*Your work published digitally and in print (Compilation and Social Media Platform)

*Featured in a live story-telling event


*A monetary stipend paid in installments

*Being a pioneer member of a writing community that starts with the stories to author new stories
TOPICS EXPLORED
*Slavery to Mass Incarceration: Destructive Policing of Black Bodies

*Historical Violence and Trauma Against Black Communities: Impact and Consequences

*Black Economic Self-Determination within the American Capitalist System

*Identity: Defining Blackness, Black Bodies, and Black Sexualities
YOUR IABB PORTFOLIO
*About 15-18 written drafts

*One final piece that will be published online and in our print compilation

*One or more additional creative project
APPLICATION FOR IABB 3.0 OPEN NOW
CHECK OUT OUR IABB 2.0 COHORT BELOW
IABB 2.0 Fellows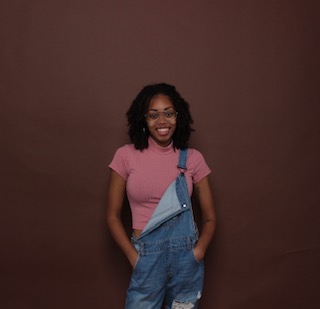 Kali Rose
Kali Rose was born and raised in Kansas City, MO. She moved to Chicago in 2016 where she attended Columbia College Chicago, and graduated in 2018, with her Bachelor's in Cinematic Arts + Science. She moved back to Chicago in 2021. Kali is an actress, director, author, manager, photographer, and elementary school teacher. She is known for her book "Hey, Black Kid!" and her silent film "The Pain That Runs Deep". She has also been seen on Empire, Chicago Fire, and a list of a lot of her films and shows. Her passion for directing has led her to work on many film and music sets, along with working with a wide variety of known and upcoming actors and musicians. Her creative mind has opened many doors for her to continue to be a black woman who is on the rise to breaking barriers and opening doors for other black women and creators overall.
Tarnynon Onumonu
Tarnynon (Ty-yuh-nuh) Onumonu is an artist and licensed Paraprofessional born and raised in the Jeffery Manor neighborhood on the southeast side of Chicago and is extremely proud of and humbled by her SouthSide citizenship and West African lineage. In 2017, she took second place in the Gwendolyn Brooks Open Mic Awards and represented Chicago on the Lethal Poetry Team at the 2018 National Poetry Slam. She has been a Poet in Residence at the Chicago Poetry Center since January of 2019 and has been featured in Newcity Magazine and South Side Weekly. Her "Darker Girl Manifesto" Broadside was on exhibition with the Center for Book Arts in the summer of 2021 and in April of 2022, she was commissioned by the environmental justice organization, the NRDC for National Poetry Month 2022. Her EP, "Brown Liquor on a Slow Sip" is available and streaming on all platforms as she compiles her first poetry collection.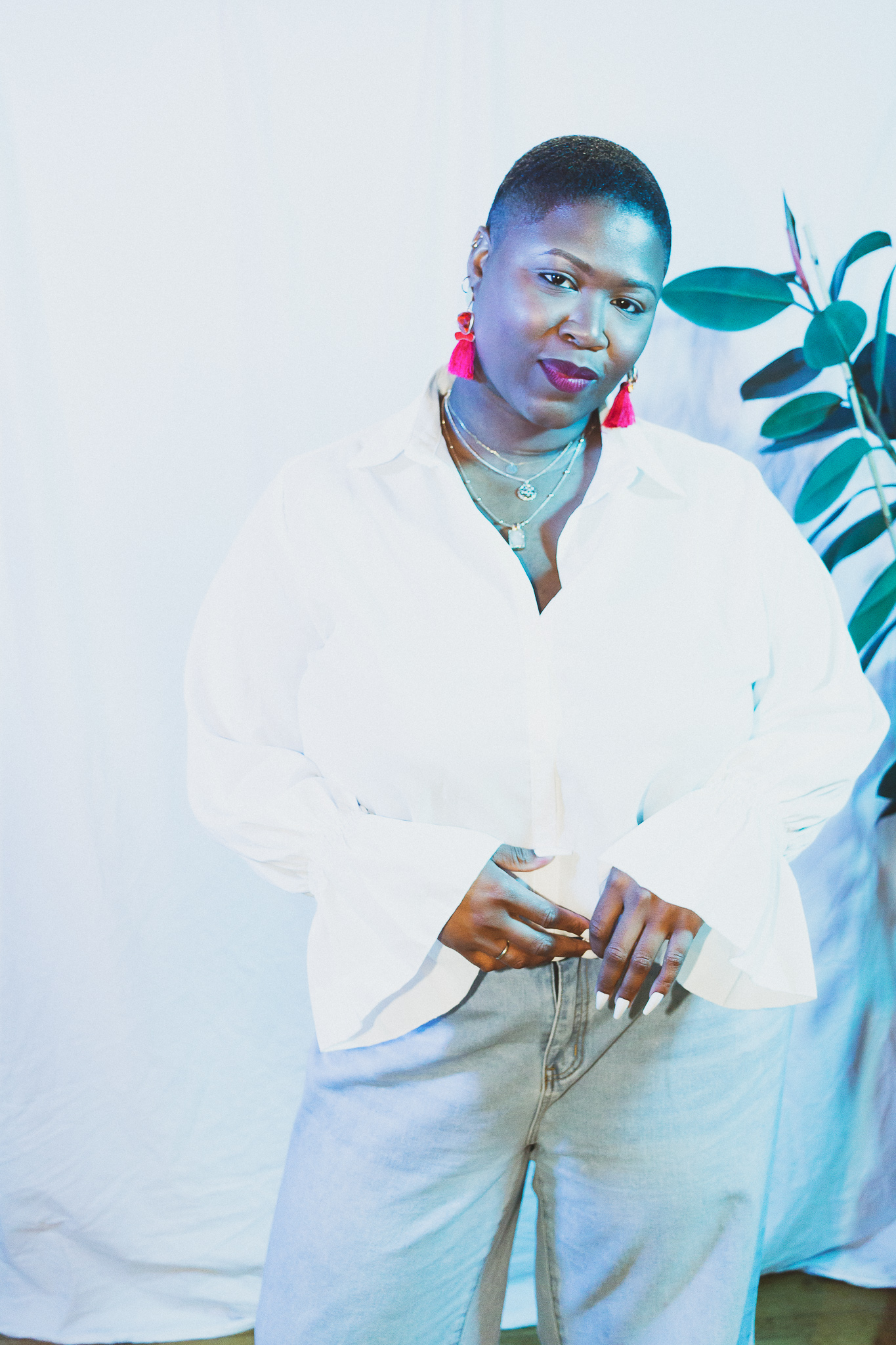 Destiny Brady
Born and raised in Chicago, Destiny is a Bronzeville native. Much of her work is centered around the stories she was told, the stories she made up, the truth, and the future. She pays very careful attention to the people in her work and asks that you do the same. There is a child-like tendency to her methodology in the way that she wonders and wanders through each dissection, subtraction, addition, multiplication, scaling, and assembly. Having her background in architecture she learned to view design fluidly, whether that be books or buildings. Applying these themes to exhibition design, agriculture, program management, theater, photography, and many other facets, excites her in collective health and communicative ways.
Phasha Spencer
Phasha Spencer (she/her) is the Senior Partnerships Specialist at EdReports.org. She is responsible for leading and supporting the expansion of state and district partners, education organizations, and special projects. In this role, her work ensures the growth strategy, business development as well as codification of services for the Partnerships team. Phasha has a breadth of experience from a variety of roles in the non-profit arena, Higher Education landscape, educational consulting industry, and diversity, belonging, equity, and inclusion spaces. She is a Cleveland, Ohio native and has resided in Chicago, Illinois since 2008. Phasha holds a Bachelor of Science Degree in Communications from Norfolk State University, a Historically Black University in Norfolk, Virginia, and a Master of Science in Journalism from Roosevelt University in Chicago. She is also an alumni Fellow of the inaugural cohort of Willie's Warriors Leadership Initiative through the Chicago Foundation for Women and has demonstrated an active role on the Advisory Board since 2019. As a creative, Phasha is a Voiceover Actress with broadcast experience as a narrator and commercial talent. She enjoys writing, and reading and is an emotional intelligence enthusiast. Phasha can be contacted via email at [email protected].
Timiro Elizabeth
Timiro Elizabeth is a media personality, event curator, and writer from the Uptown neighborhood of Chicago, IL.
Growing up in a multi-cultural community and a bi-cultural home, deeply impacted her daily narrative. Every day through her written or spoken words she tries to help capture stories and bring people into other realities. Timiro started writing fan-fiction at 12-years-old for online blogs. As a teenager, she started to challenge herself and started creating her own characters and began writing novels off and on over the course of a decade. Always having a way with words, Timiro went on to develop her speaking voice by narrating plays in, performing in school assemblies and talent shows at her high school.
In her adult years, Timiro continued on to her post-secondary education at Harold Washington College and Roosevelt Univ. During her time there, she was President of the Black Student Union, a candidate for Phi Theta Kappa, and collaborated closely with the Creative and Drama Clubs having them perform and display her written works. Through life lessons, Timiro has grown not just as a writer, a leader, and culturest, but as a poet of her own life. Eager and ready to not only cross her own bridges, but to help others on their own path.
She has been a supporter of Chicago's creative scene for 6 years. In that time, she has hosted, curated, interviewed, and contributed her writing with numerous of artists and organizations of all mediums throughout the city. Some of her most notable project collaborations: Invisible Podcast Radio, SAIC-Homan Square Artist Workshops, Babes Only, the Wildhare's Rising Stars showcase, and the Black Excellence Music Expo.

Chaz Williams
Chazarhae is a multidisciplinary mother, artist, educator, curator, caretaker, facilitator, placemaker, and wellness practitioner. Working as freelance art + community program developer and project manager, she centers on holistic wellness, whole-body systems, integration, ecology, conservation, symbiosis, security, sustainability, and skill-building. Chazarhae strives to acquire and co-create resources and access to cross-cultural, community-driven practices of liberation and deep healing through rituals of reverence for ourselves and our connection to Earth and the Universe.
Sylvia Taylor
Sylvia Taylor is retired from her 9-5 job and is curious and interested in exploring what interests her. She
finds motivation with artists, writers, filmmakers, gardeners, and those interested in science and design.
Her other desire is to be surrounded by honest people. Sustainability and repurposing make her happy.
Putting useful items in the landfill makes her sad. She has been published in Southside Weekly. The
Defender, In Medias Res, Contextos and Journal of Ordinary Thought. A goal is to have her novel, the "
Death Of Charles W" published by November 2023. Currently, she is a co-facilitator for the Southside
Illinois Humanities Long Overdue Book Group.
Meet your Facilitators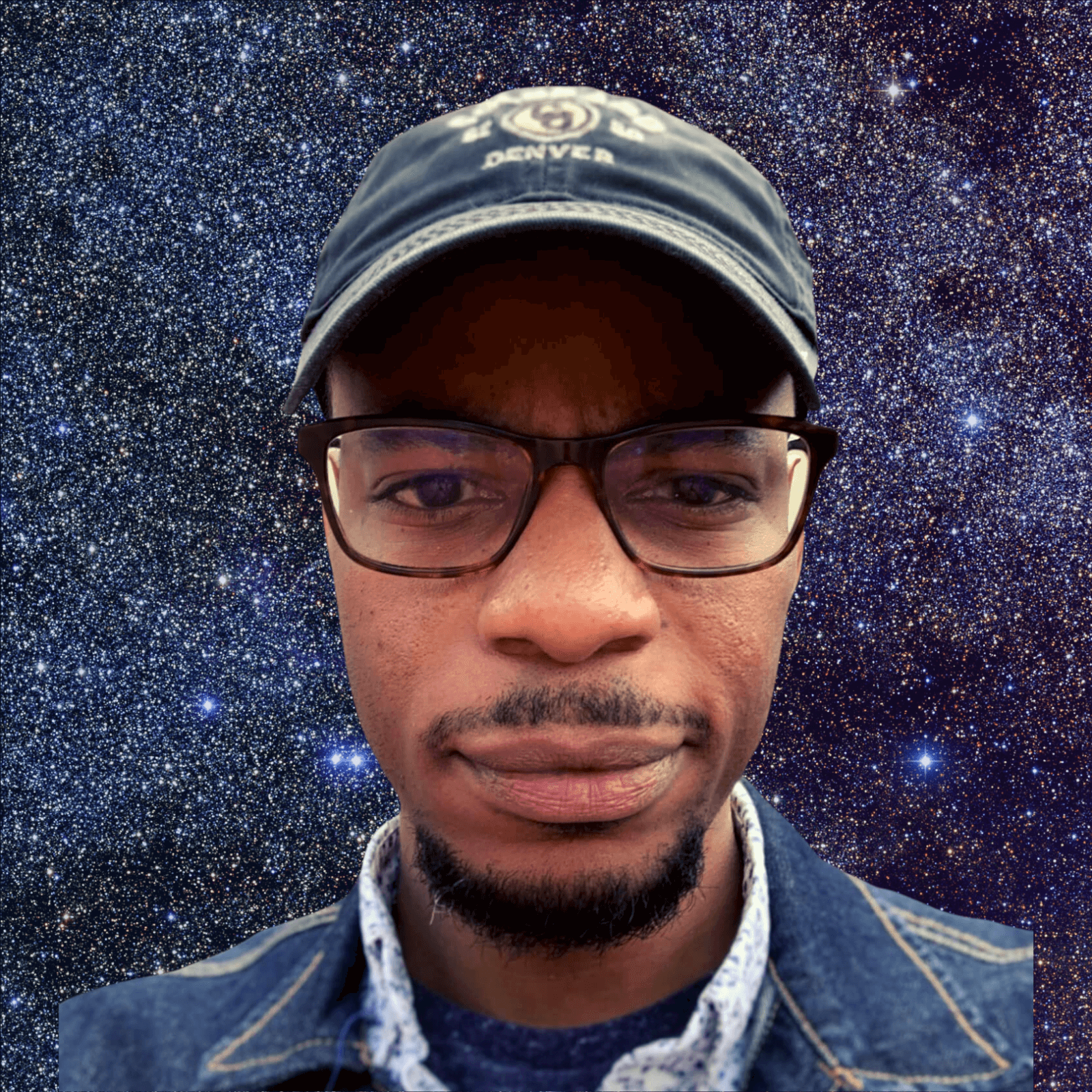 Dimitri Hepburn
Dimitri is an Authors Circle facilitator and digital media producer at ConTextos. He believes that the understanding gained by a thorough examination of the world around us, as experienced from multiple perspectives, is fundamental to the shared success of all people. Born in the Bahamas and raised in the Bronx, Dimitri has grown deep roots in Chicago where he helps create opportunities to learn, explore, and tell stories about the world and ourselves, stories that provide fertile ground for empathy and understanding.
Trevor Lester AKA "YT"
Trevor Lester aka YT from the Southside of Chicago, At the age of 20 Was incarcerated for murder and spent 8 years in Cook County Jail awaiting Trial before The charges were dropped. Now a Contextos Alumni Advocate, Published Author, and Author Circle Facilitator, YT is Focused on Using his Unique Journey of Empowerment to Inspire The Youth as well as his peers while continuing to be a voice for the voiceless.
Johnny Page
Johnny Page is the Co-Director of Programs & Partnerships at ConTextos. He is a formerly incarcerated professional, speaker, author, anti-violence educator, and advocate. He's committed to fighting for the right of access to higher education for the incarcerated and creating pathways for the formerly incarcerated on traditional campuses. Johnny is the Co-Founder of C.A.V.E. (Community Anti-Violence Education) an intergenerational community-based support system for those who are affected by trauma.
IABB Publication Celebration 2021