ConTextos Presents: Into A Black Beyond
In 2020, ConTextos launched Into a Black Beyond (IABB) Authors Circle Fellowship, a unique writing experience that emerged from raw and untapped emotion—rage fueled by frustration, righteously held indignation, apathy and indifference as the result of too many promises that have long gone unmet. IABB grew out of the languishing and thriving that coexists across the Americas, throughout these United States, and especially here in our Sweet Home Chicago, once a mecca for Black progress, now also a symbol of Black pain. And also it also grew out of hope, a force that has historically moved Black people forward. These emotions and much more so deeply held are contained within Black stories and Black history.
IABB invites an array of Black Chicagoans—homegrown and transplants—from diverse professions, educational backgrounds, identities, familial structures and communities, and across generations to engage in meaningful dialogue and writing meant to capture a range of Black ideas, Black experiences, and Black voices in Chicago.  
IABB provides a dedicated space to acknowledge, respect, and evolve beyond traumatic memories and experiences, to build a bridge beyond Black Chicago's dystopias and paradoxes, and into the next dimensions of our future. 
Scroll down to read the 2020-2021 compilation, learn more about the fellowship and meet the inaugural cohort.
Check Out The Compilation!
THE IABB FELLOWSHIP
*20 Into a Black Beyond writing circle sessions with seasoned facilitators Dimitri Hepburn, dr. moore, and Johnny Page

*4 Presentations and Q+As with guests speakers/activists

*Your work published digitally and in print (Compilation and Social Media Platform)

*Featured in a live story-telling event


*A monetary stipend paid in installments

*Being a pioneer member of a writing community that starts with the stories to author new stories
TOPICS EXPLORED
*Slavery to Mass Incarceration: Destructive Policing of Black Bodies

*Historical Violence and Trauma Against Black Communities: Impact and Consequences

*Black Economic Self-Determination within the American Capitalist System

*Identity: Defining Blackness, Black Bodies, and Black Sexualities
YOUR IABB PORTFOLIO
*About 15-18 written drafts

*One final piece that will be published online and in our print compilation

*One or more additional creative project
APPLICATION FOR 2022 COMING SOON
CHECK OUT OUR INAUGURAL COHORT BELOW
2020-2021 Fellows (Pilot Cohort)
Mrs. Aisha Foluke Truss-Miller
Aisha Truss-Miller is a Chicago native from the Southside & Northside working with community groups, organizers, philanthropists, and artists to create and sustain brave, safe, and healthy spaces for the leadership development, political education, and the healing of and by Black people, Black youth, and people of color from blocks to boardrooms. Aisha is a loving mother, wife, volunteer, storyteller, and fundraiser dedicated to, "building movements to dismantle all systems designed to oppress and inflict violence on me and my people, and profit from our pain and power." She accredits her growth and achievements to family, friends, mentees, mentors, "the block", and everyday folk modeling positive leadership and healthy relationships- and that provide her with insight, inspiration, debate, hope, support, accountability, laughs, and love. One goal Aisha aims to accomplish with Into the Black Beyond is to" get free through writing, reading, listening, and sharing with my cohort".
Jauwan Hall
Jauwan Hall was born and raised on the Southside of Chicago. He is a JD candidate and research assistant at UIC JMLS. His research interests focus on the intersection of policing and US Constitutional Law. Jauwan is a military veteran with more than 10 years of service and began his service as a United States Marine stationed in San Diego, CA. He subsequently served in the Middle East in support of Operations Iraqi Freedom and Enduring Freedom in Afghanistan. During his break in active service, Jauwan completed his BA in Political Science with a minor in History. Jauwan then worked in several government and political positions before re-enlisting in the National Guard as a Human Resource NCO. He currently serves as a reserve soldier training incoming Army recruits on Chicago's Southside. Jauwan is an active member of the Urban League Metroboard, Chicago Council on Global Affairs, and Chicago Votes' Board of Directors.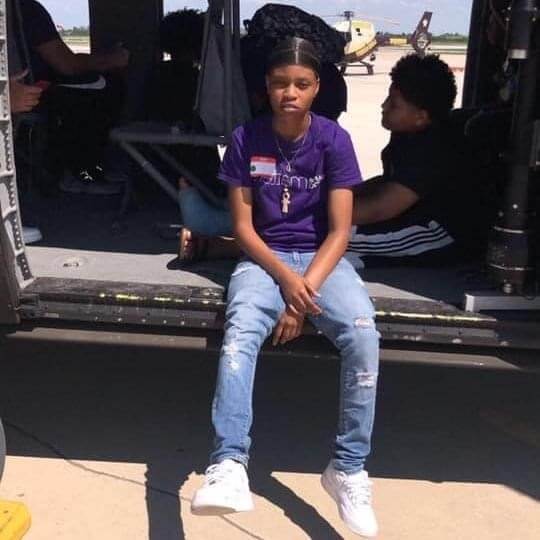 Caila Hall
My name is Caila Hall, born in Virginia but I've been living in Chicago for the last 2-3 years. I like to write and make music about the things that surround me and paint a picture of how I perceive them. Sometimes I like to get creative and write from another POV, but I'm more of a storyteller. During this collaboration I hope to become a better writer, and become more willing to share some of my content. I've always been nervous about showing others my work but I feel that this program will allow me to open up and blossom into a better writer.
Djuana Florez
My name is Djuana, (DJ) for short. I am an Artsy supermom. Freedom chaser. Renewed Goddess. Restorative energy. Self-healer. A graduate of many lessons learned, and a life-long scholar of many more to come. The South side of Chicago is where I call home. Altgeld Gardens, Back of The Yards, Englewood and Roseland to be exact. I am a creative visionary. Socially introverted. Confidently lost in the journey of expansion, while creating a path of my own. I always circle back around to my inner child, she always knows the way back home. Intuitively guided, although stubborn at times. A moon child. Natural born Rebel. Aquarius. Welcome to the new age of existence. Just riding the waves of life's ups and downs. I've arrived at my current stop. So much to learn so much to give. It's time to unpack so that I can make room for a new journey. Let the next chapter begin.
Dominicca Washington
I'm Dominicca Troi Washington, a Chicago native raised on the city's SouthSide. I'm a first generation college graduate, from Clark Atlanta University. I also hold an M.Ed in Elementary Education. I am the Founder and Executive Director of the young women's empowerment non-profit organization SHE Chicago and also the Founder of the self publishing company SHE Chicago Publishing. I am a self published children's book author, Teacher Leadership Coach and a proud mother of two magnificent children. One thing that I wish that people knew about me right away is that my intentions for our engagement are always positive, authentic and hopeful. I bond with people over integrity. One goal that I'm setting for myself in this collaboration is to become more receptive to constructive criticism and knowledgeable about creating platforms for equity of voice for others through writing.
Elizia Artis
My name is Elizia Artis. I'm a California transplant who has also lived in the Pacific Northwest and Michigan. I've lived in Chicago for about 3.5 years. For fun and sometimes for my work responsibilities, I spend a lot of time learning about the city's history – especially how communities, organizations, and cohorts of creatives are reframing and highlighting all the joy and possibility that comes from being Black in Chicago. Since I've been Black in so many spaces, I'm excited to explore the Black Beyond and carve out a corner of it for myself, my family, my history, and my future. I consider myself a story-observer first and a storyteller second, so I'm looking forward to strengthening both skills through this collaboration opportunity.
Elsie Hernandez
Elsie Hernandez is the Cofounder and President of the Haitian American Museum of Chicago. Born in Port- au -Prince, Haiti, immigrated to New York in 1966. She completed her studies in New York. Moved to Chicago in 1989. Received a Master Degree in Public Health from the University of Illinois at Chicago in 1996.
HAMOC is a small, ethnic museum located in Uptown, Chicago. Our mission is to educate, preserve and promote Haitian art, culture and history in metropolitan Chicago and surrounding communities, nationally and internationally through advocacy, education and supportive services. HAMOC is in its 8th year of operation and growing its community, programs and outreach.
Eugene Brown
Yoooo, I'm Gene , Eugene Brown , I'm glad to be apart of the upcoming Author circle with Contextos. Far as background, I was born and raised in Chicago, out south to be exact and I love it . Restaurants I know them all, schools, been through a few, etc. I just love where I'm from. One thing I wish people knew right away is I may not start a conversation first, but If anybody was to start one with me I'm receptive and I'll keep it going. I'm just looking to learn about and from others and dig deep and try to do some of my best and most thoughtful writing.
Glenance Green
Glenance Green is a storyteller and content creator, building beautiful magic from her home office in the historic black metropolis of Bronzeville. One thing that she wishes that people knew about her right away is how much the fire within her burns for racial equity and social justice. One goal that she is setting for herself during this collaboration is vulnerability, as she believes in writing with passion from her center and connecting with others to build collective power.
Kanoya Ali
Kanoya Ali, or Ali as he is popularly known, is a pillar in his southside Chicago community. A lead life coach and mentors Chicago CRED. Ali's professional background for the past decade engages him with young men who desire to make positive changes in their lives. As such, Ali is a proponent of using the arts to channel creativity and express emotions, especially through written and spoken word.
He is the co-host & co-founder THECHIPODCAST which is home to a brand new show via zoom CREDTALKS. It's a show that allows viewers the chance to listen to interviews from different game changers, professionals, celebrities and influencers and gives them the ability to ask questions at the end.
Ali is now working on starting a non for profit organization that seeks to assist "returning citizens" and the "at risk population" Simultaneously.
Kashif Johnson
I am Kashif Johnson, but my family call me Chico. On the block they give me the epithet DrunkMoe. As you may have already came to the conclusion, but yes it came from the fact that I sometimes over indulge in libations.
From the southside.
Still claiming The youngest 71 demon.
Always shouting Hoyne crazy.
From that you can most likely tell what my block is.
But I would like to introduce myself though my moniker of "Drunkmoe" and how/why he came to be.
I have always been a tad bit weird. Even in a Room full with my closest friends I can still feel alone
So to get myself in the spirit I needed a few spirits. To Try to make the everyday palatable. To deal with the conversation that where meaningless to me. I dont care if his J's are fake.To deal with the interaction I could of did with out. I remember one party they went and bought me my favorite intoxicant. Because I was being a killjoy by being me.
Don't get me wrong I love my block I love the people.
I'm telling this story To speak on how uniqueness can't be lost. I know they were just trying to help me have fun.
Because at the moment they couldn't comprehend what I would enjoy more, would of been things that on some level are foreign to them. I remember wanting to talk about General relativity and gravity because I just gather a understanding of both that day. Instead was forced to go to this party where I Realize that I had no one to talk to these things about.
So that is me now and then. look for my place in this world
Nice to meet you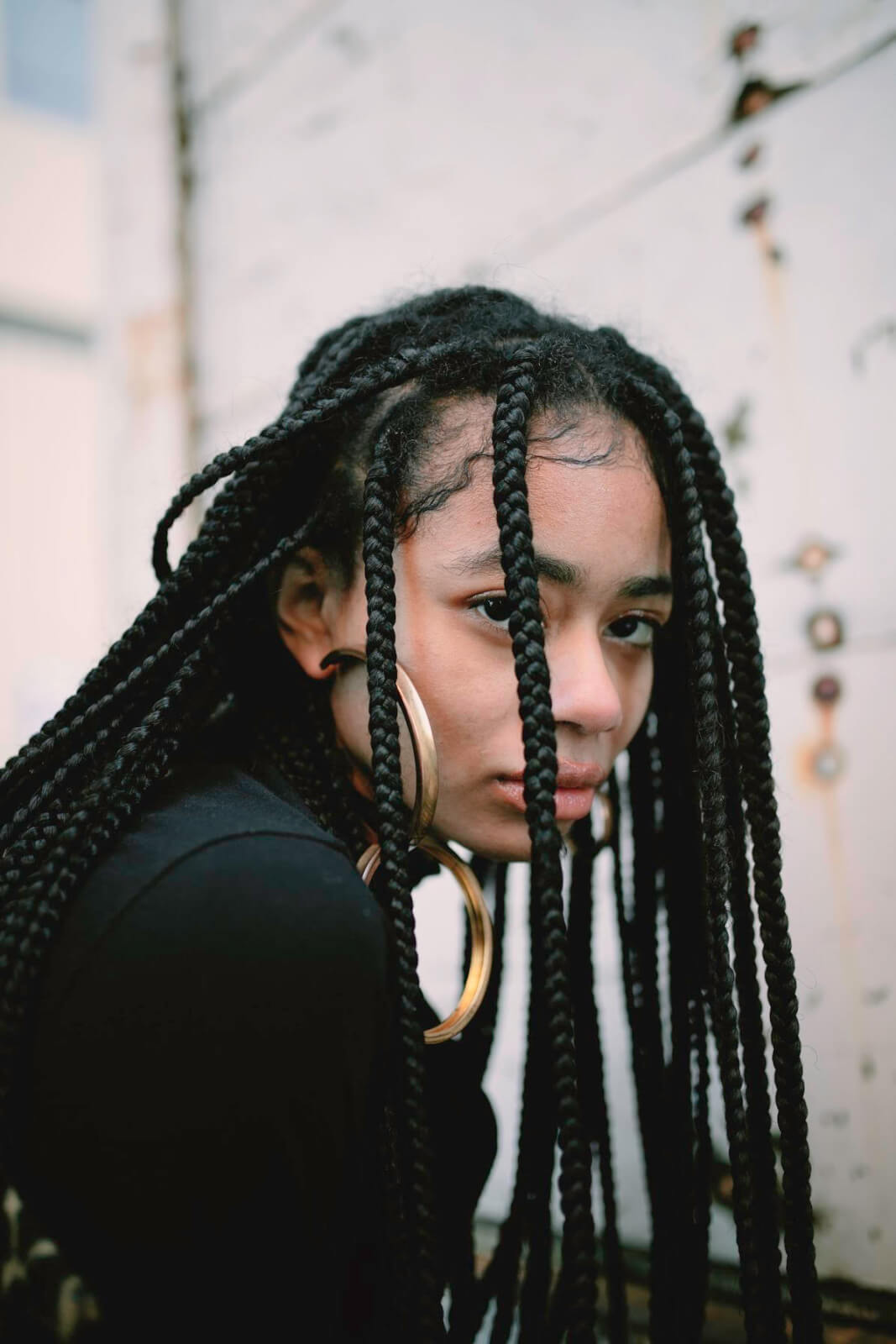 Kierra Wooden
My name is Kierra Wooden and I was born and raised on the Southside of Chicago Currently residing in South Shore. I am a multi disciplinary artist, a two time self published author of two poetry books, and a community activist. I like to consider myself very fluid, a risk taker and spontaneous. I'm very excited about this collaboration because it's a new opportunity to learn, grow, and connect and share ideas and experiences with other people to help that will pave the way for what we will submit this spring.
LaDarius J. Beal
LaDarius J. Beal is an ordained minister, activist, and organizer. As a preacher with a passion for Social Justice, he works around giving a voice to those who have historically gone unheard or unattended to. Drawing from the Gospel of Luke 4:18-19, Beal holds the view that you cannot have a theology or a Christology without a sociology. Beal is currently pursuing his studies at Trinity Christian College in Palos Heights, IL., where he serves as the President of the Black Student Union. He is currently serving on staff at the True Believers Community Connections, Inc.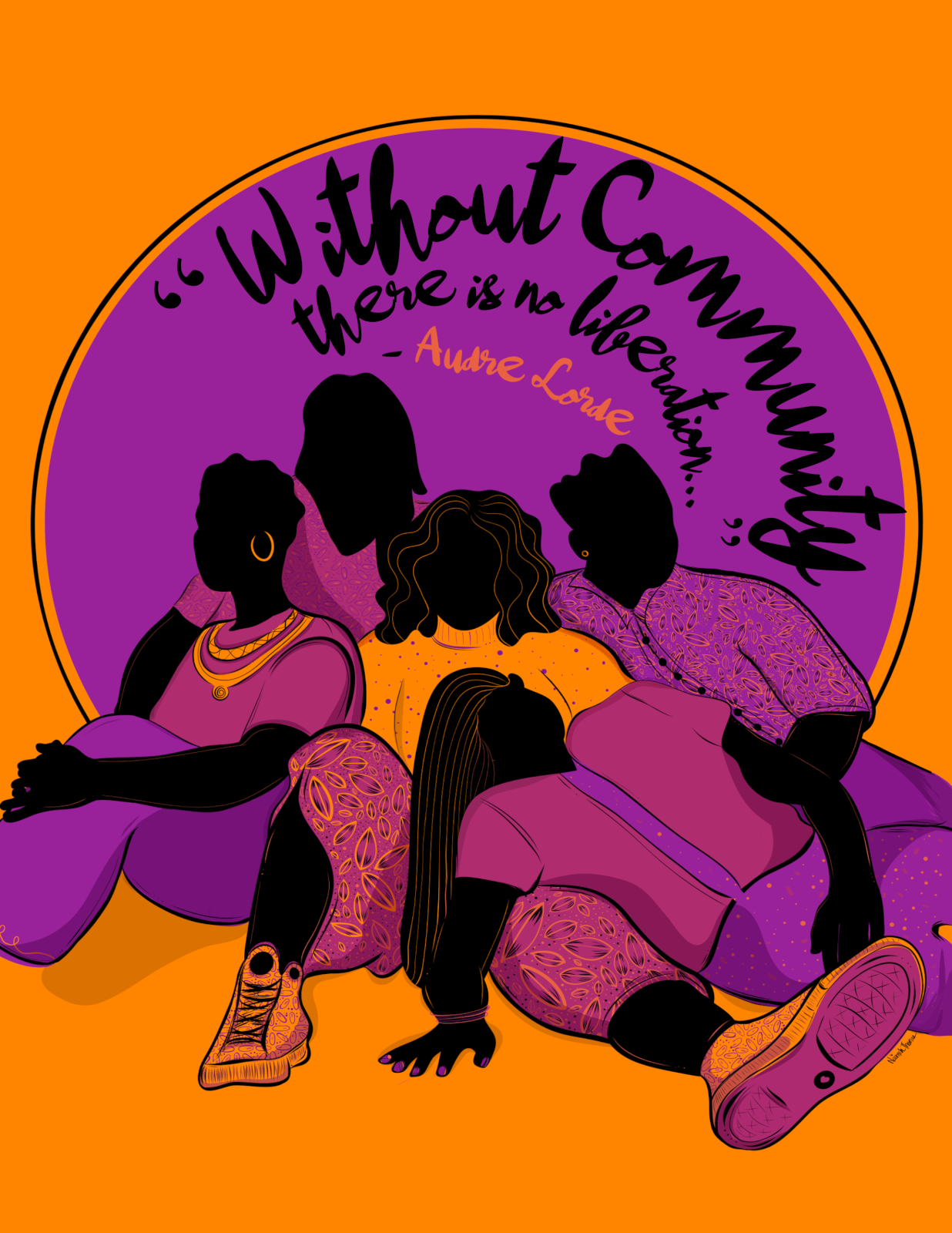 Naimah Thomas
I'm a Black Femme born and raised in Chicago and currently works as a licensed professional counselor, art therapist, and artist. My clinical work and art practice often explore the intersections of art and mental health, primarily in BIPOC communities. Utilizing art to shift narratives around healing, mental health, and creating spaces where exploration and re-imagination are valued. Most of my visual work is informed by my lived experience as a Black woman, artist, and therapist. I've had the opportunity to work with a range of people across the lifespan in community, correctional, and nonprofit settings.

Goal : I look forward to exploring my identity thru writing and creative expression. I've spent so long grappling with being Black, being a woman, and being a survivor, it's taken me this long to realize that I've been running from myself in efforts to help myself.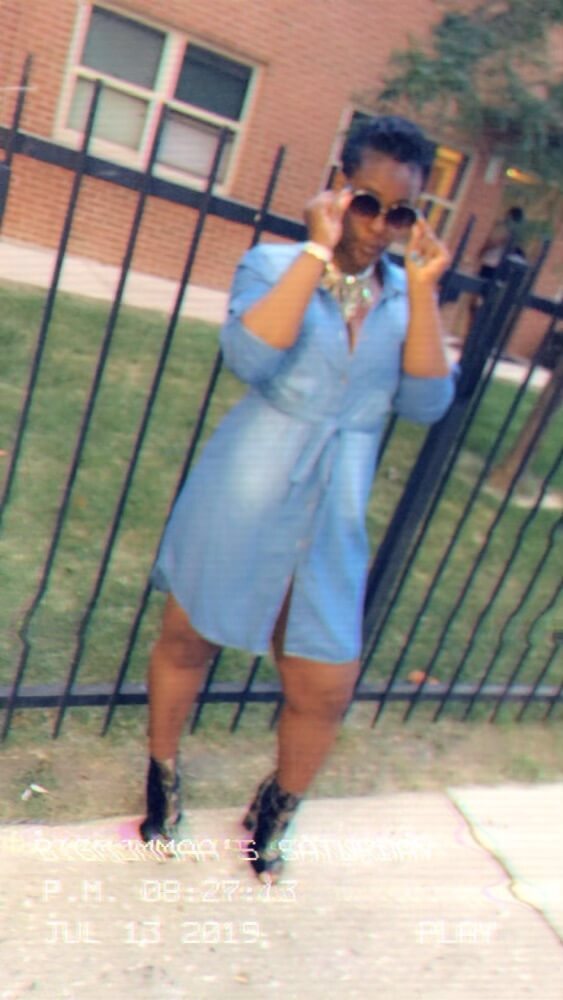 Santresa Harris
My Name is Santresa Harris, welcome to my intimate story. I'm a born and raised Chicagoan from the southside of Chicago; despite what you may hear about Chicago, I wouldn't take away any of the time I've spent here. This city is the birthplace of my passion for writing, and has created the strong woman I am today. I aspire my writing to speak for people who look and feel like me. I'm so humbled to be a part of the ConTextos community, a community I feel will help me become a better version of myself. My expectations throughout this cohort is to become a stronger writer, with the anticipation of becoming a published author, while becoming a part of a writing family.
Senyah Haynes
Senyah Haynes is the proud author of the Jayla's Jaunts book series for children, where culture, magic, and history intertwine (available at www.palindromeglobal.com). She proudly reps the Southside, because though she's a So. Cal transplant, Chicago is her heritage home and her roots go deep. She's excited about the 2021 release of the anthology From A Black Perspective (Rainbow Room Publishing, LLC) which features not only her writing, but one of her paintings as cover art. She has two main goals for her Into a Black Beyond affiliation: a new experience to dazzle and delight her, and to meet kindred souls with whom she can map out many creative thoroughfares in the future. An interesting fact about her (in case you haven't noticed from reading this) is that her name is a palindrome. And yes, her parents did that on purpose. Of her IABB inclusion: she's grateful to be here.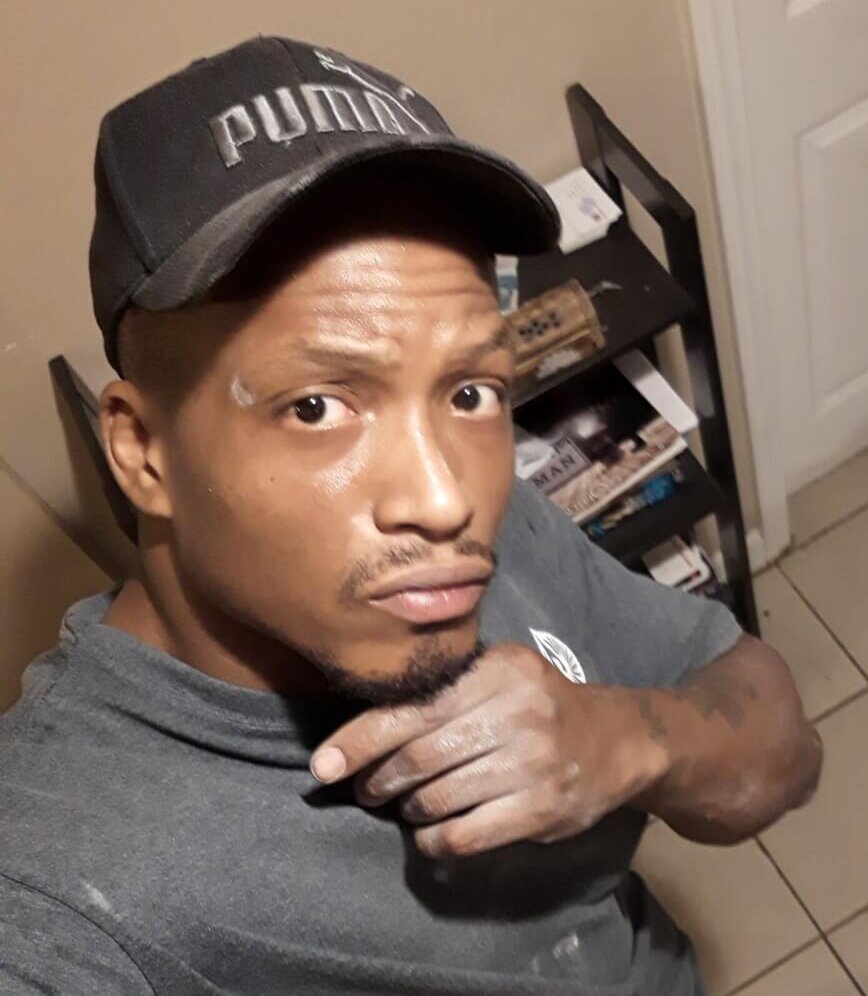 Tug Evans
My name is Antoine Evan's also known as "TUG". I live on the South Side of Chicago, and I rep the city that birthed a star with so much energy to share with the world.

Things that I wish the world knew about me at first sight: If energy could be seen and recognized by every human eye, I truly believe that I wouldn't be judged as much in a negative way but instead I would be seen in a positive way. I wish the world knew how big my heart is and how I want to contribute my time to make changes in the world for the greater good of all life.

During this writer's circle, my goal is to inspire while I receive and uplift myself and others as I open this new chapter in my life.
Meet your Facilitators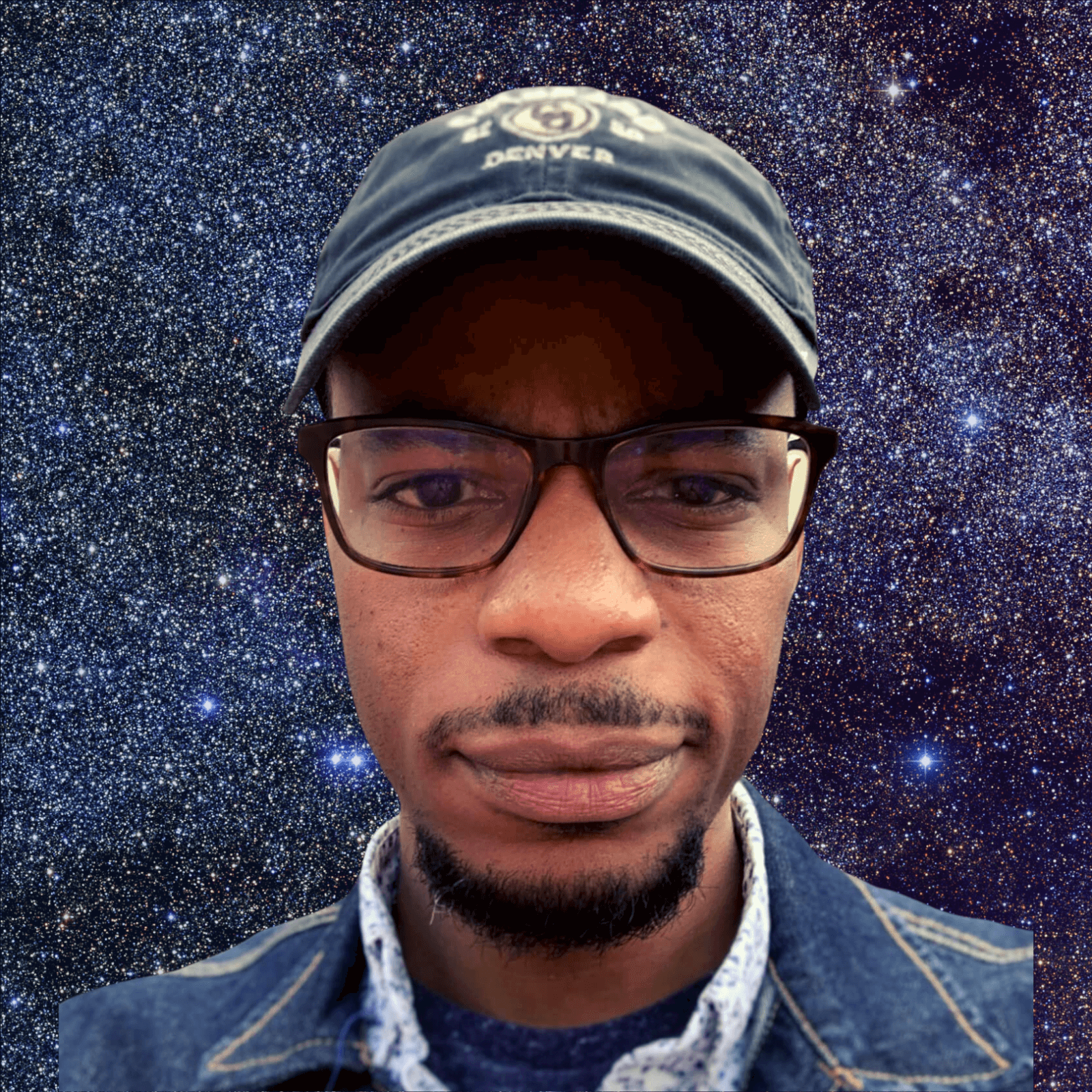 Dimitri Hepburn
Dimitri is an Authors Circle facilitator and digital media producer at ConTextos. He believes that the understanding gained by a thorough examination of the world around us, as experienced from multiple perspectives, is fundamental to the shared success of all people. Born in the Bahamas and raised in the Bronx, Dimitri has grown deep roots in Chicago where he helps create opportunities to learn, explore, and tell stories about the world and ourselves, stories that provide fertile ground for empathy and understanding.
dr. moore
dr. moore is an African American, lesbian, feminist, lifelong educator and learner. Her first name is Sharon and because it is not a name she is particularly comfortable with, she uses the title from earning a PhD in African American literature. dr. moore prefers it used in the lowercase because she is not one who stands on formality. Her teaching has always been informed by a social, cultural, and economic critique that seeks to deconstruct and destabilize oppressive and repressive societal norms. dr. moore believes that everyone is a creator, for we create ourselves every day. She is as committed to her own ongoing creation and she is to walking alongside others on their journeys. dr. moore brings empathy, openness, honesty, and love into this shared space of communion, self-reflection, exploration, and healing.
Johnny Page
Johnny Page is the Co-Director of Programs & Partnerships at ConTextos. He is a formerly incarcerated professional, speaker, author, anti-violence educator, and advocate. He's committed to fighting for the right of access to higher education for the incarcerated and creating pathways for the formerly incarcerated on traditional campuses. Johnny is Co-Founder of C.A.V.E. (Community Anti-Violence Education) an intergenerational community-based support system for those who are affected by trauma.
IABB Publication Celebration 2021