ACERCA DE NOSOTROS
En qué creemos
Las áreas geográficas no determinan la conducta violenta, ni tampoco la raza, el género o la clase social. Más bien, la victimización engendra victimización. Mucha de la violencia no se dá de forma arbitraria sino que es reflejo de un trauma: el dolor engendra dolor - aquellos que son lastimados probablemente lastimarán a otros. La violencia no es únicamente un momento entre el victimario y la víctima, sino más bien un espectro a lo largo del cual es probable que los testigos se conviertan en víctimas y luego se conviertan en perpetradores. Estos individuos merecen oportunidades para poder desarrollar habilidades socio-emocionales para confrontar y navegar en su pasado y los constantes traumas que les rodean, con el fin de desarrollar habilidades esenciales para prosperar en la vida, en el aprendizaje y en las relaciones.

Creemos en la sanación, no en el castigo. Creemos en que hay consecuencias, pero también creemos en la compasión. Nuestra teoría de cambio se basa en la creencia de que los ciclos de violencia pueden ser interrumpidos por medio de co-crear espacios de sanación y empoderamiento, y que los jóvenes merecen oportunidades tangibles y de alta calidad que apoyen tanto el proceso como el producto.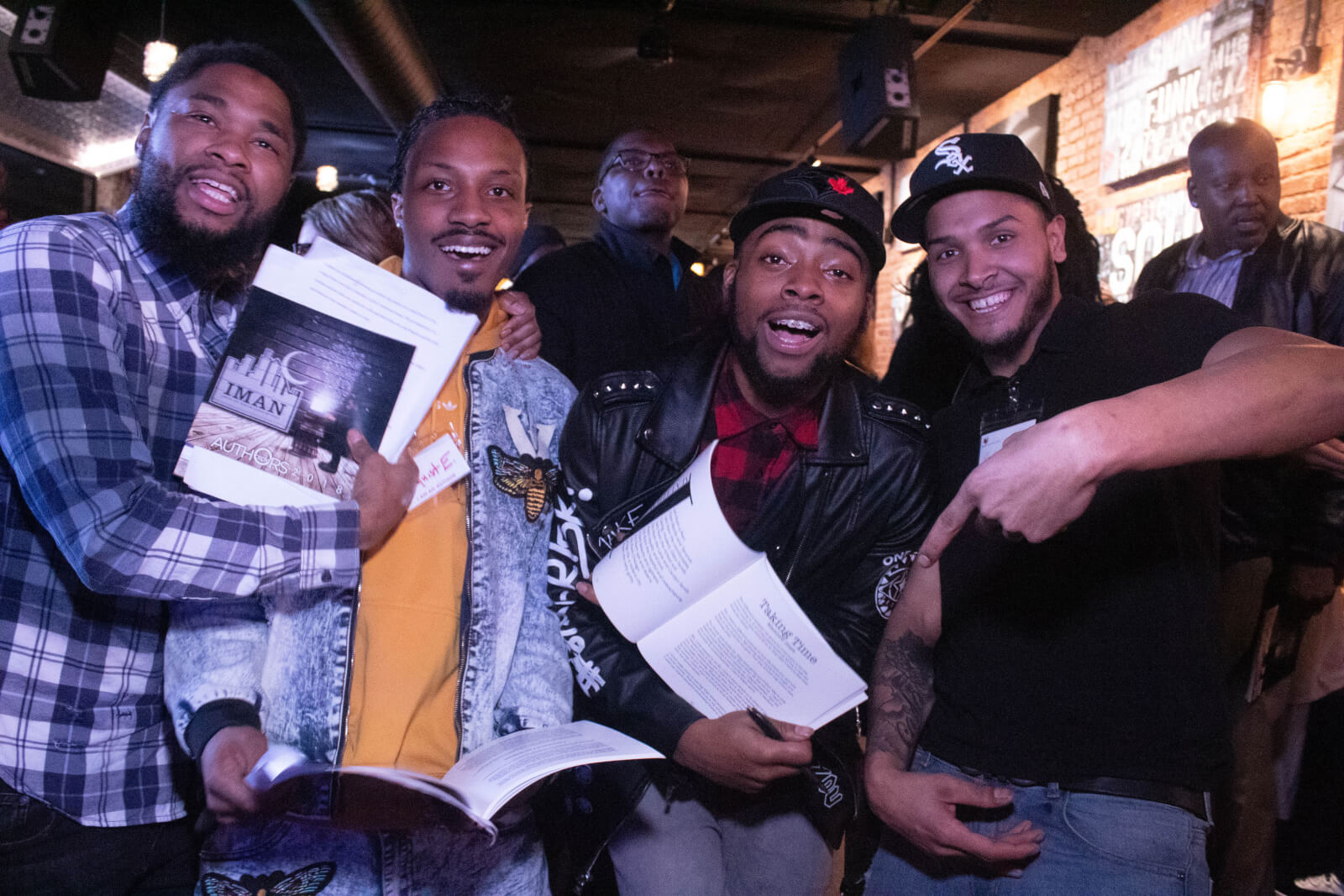 Tejidos de Violencia Social
We interrupt social networks of violence by interrupting at these key moments Prevention – Trauma – Criminalization
Research calls this social network the "victimization network." In ConTextos, we see this network of violence as a spectrum of experience:
Aquellas personas a las que les han disparado o que han experimentado de manera directa la violencia ya sea como testigos o como víctimas.
Those who have been shot or directly experienced violence as witness or victim.
Exposición
Those who might be exposed to violence in their community, but not necessarily directly affected, are key to prevention.
Criminalización
Those who have been arrested, incarcerated, actively within the court system, on probation, parole or electronic monitoring (for violent offenses).
What We Do
Del dolor a la sanación
Participants develop self-reflection, social-emotional skills, pro-social behaviors, and accountability.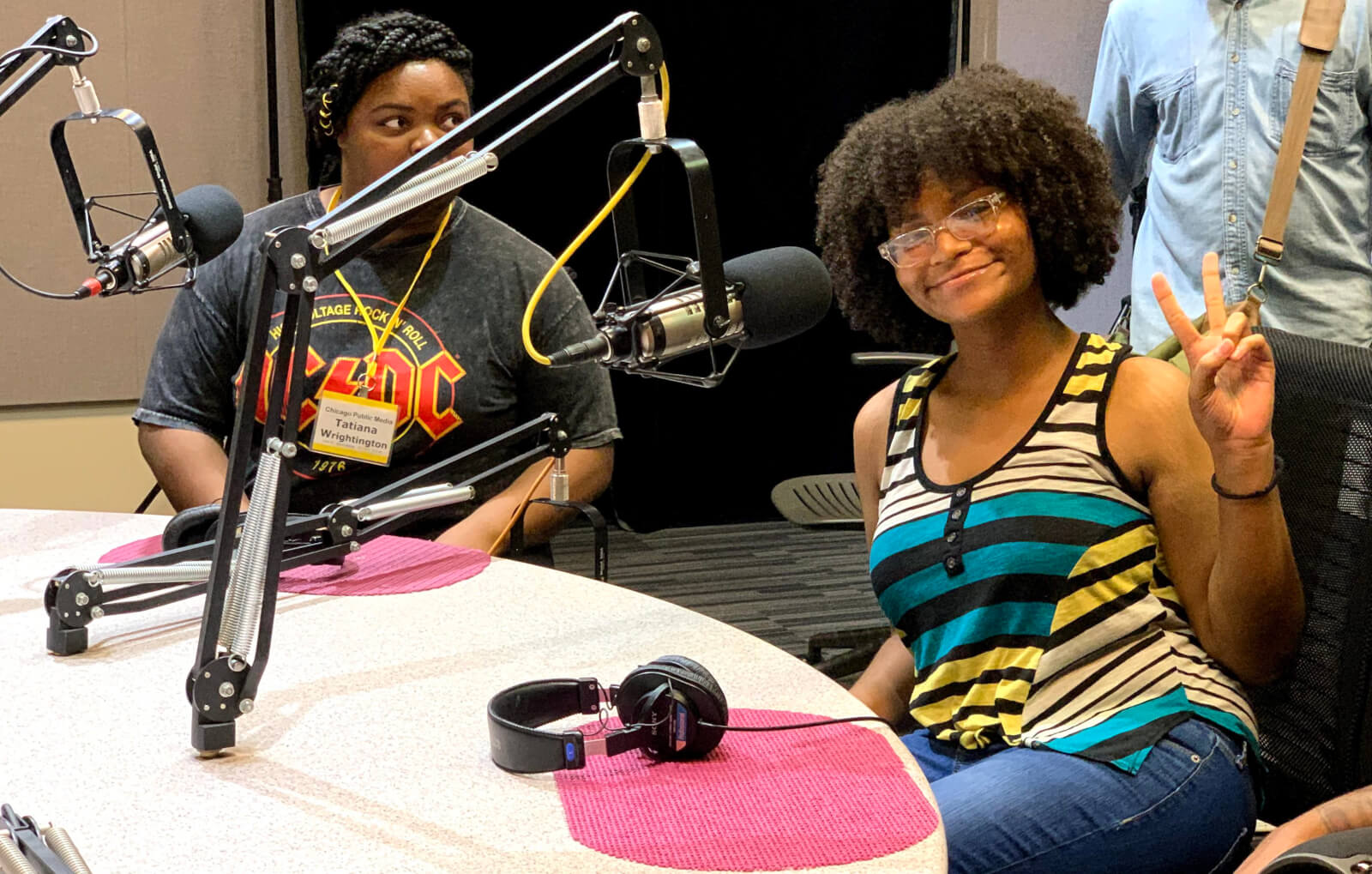 Complicar la narrativa
True stories that illuminate, elevate voices, create proximity, challenge assumptions, build empathy, stimulate conversation, and change minds and actions of diverse audiences.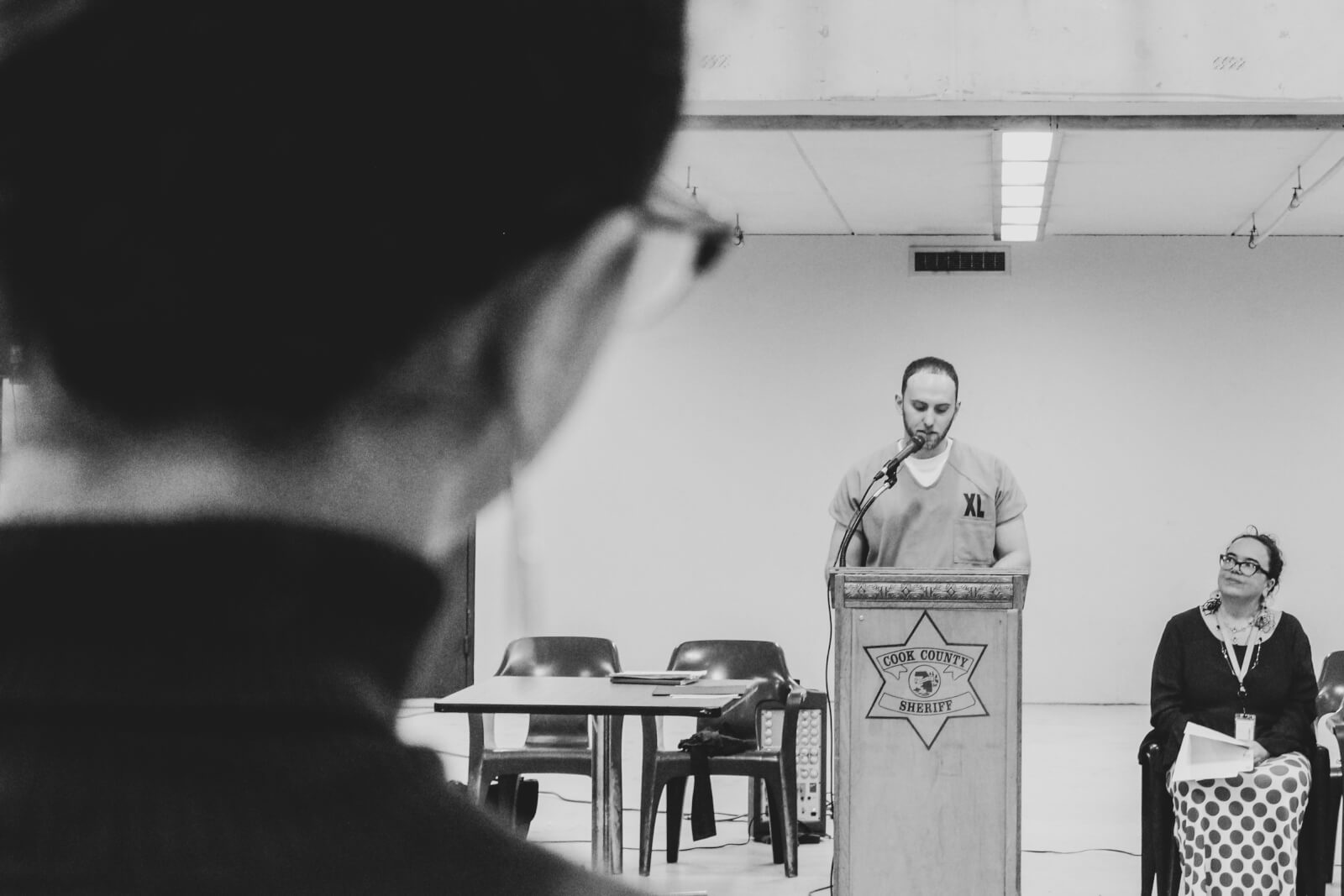 Consideración
Aquellos que intentan interrumpir la red de violencia, como actores directos a través del reingreso, la programación, la economía legal, o como defensores tales como miembros de la familia, líderes de pensamiento, fuerzas de seguridad, público en general.
EN DÓNDE TRABAJAMOS
Centros de reclusión
We work with juveniles and adults who are awaiting trial and accused of, or have been sentenced mostly for violent offenses.
Escuelas
We believe the purpose of schooling is to create well-rounded and positive citizens, not just prepare for college and employment. That's why our work with schools focuses on working with teachers as key components for lasting change, to create learning environments that promote reflection and dialogue as the foundations for emotional and professional success.
Comunidad
Trabajamos en el desarrollo de la fuerza laboral, la reinserción, condenas alternativas y centros comunitarios, con el fin de llegar a personas que actualmente se encuentren en libertad condicional, arresto domiciliario, que acaban de salir de la cárcel o prisión, o que corren un alto riesgo de involucrarse en actos de violencia.
La Investigación Detrás de Nuestro Trabajo
El enfoque único que tiene ConTextos ayuda a desarrollar habilidades socio-emocionales esenciales para ayudar a reducir la participación de individuos que cuentan con mayor grado de riesgo de involucrarse en actividades de violencia.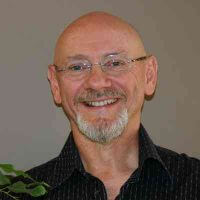 Dr. James Garbarino, Professor
Universidad de Loyola
Dr. James Garbarino, Loyola Professor of Humanistic Psychology and Advisor to ConTextos focuses on social ecology of child and adolescent development, with emphasis on trauma and violence. An awarded author and expert witness in renegotiating sentences for youth, Dr. Garbarino supports writing about trauma in an interactive, iterative way as more effective than just talking about it, especially "when aiming to rehabilitate and transform the minds and hearts of young people engaged in violence." ConTextos' unique approach develops essential social-emotional skills to reduce involvement in violence amongst individuals at the most elevated risk.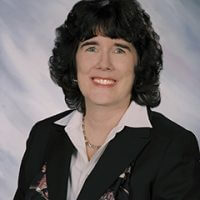 Dra. Claire Burke Draucker
Experto en Terapia Narrativa
La Dra. Claire Burke Draucker, experta en terapia narrativa, señaló que programas como ConTextos "abren posibilidades para construir nuevas narrativas de vida...[con] momentos de fuerza, autonomía y vitalidad emocional ocultos en historias de vida que de otra manera estarían saturadas de sufrimiento y opresión".
Nuestra Historia
Transforming Education
ConTextos launched in 2011 to transform traditional, rote education into dynamic learning environments that promote deep-thinking, engaged dialogue, and expression. Working in El Salvador, "the homicide capital of the world," students who were exposed to this new model of learning began to share their unique ideas, opinions and experiences, engaging in dialogue and debate. And they demonstrated the natural human instinct to share their real lived experiences, in conversations and writing – stories that navigate the violence and trauma of poverty, migration and gangs.
Un Modelo Único de Capacitación de Maestros
In 2011, co-founders Debra Gittler and Zoila Recinos launched the pilot of a teacher-training program at three schools in El Salvador based on two types of talk in the classroom and lifting the level of thinking.

Después de dos años de prueba y error, el equipo observó cambios significativos en las escuelas. Los niños leían libros todos los días, hacían preguntas durante la clase, se llevaban libros a casa, los padres se comenzaron a involucrar. Y los cuadernos ya no eran sólo para copiar lo que se les ponía en la pizarra... eran depósitos para los pensamientos e ideas auténticas de los estudiantes.
Transición del sector educación al sector de justicia penal
"Soy Autor", el cual es un programa intensivo de escritura y aprendizaje socio-emocional, fue desarrollado para fomentar la sanación y la reflexión entre las víctimas, testigos y perpetradores de violencia y trauma. Luego de haber estado trabajando con escuelas y comunidades, ConTextos se expandió rápidamente a trabajar con jóvenes reclusos así como en las prisiones con población reclusa de pandilleros y de personas civiles. Los trabajos publicados de estos autores cuyas historias y experiencias a menudo son ignoradas, se utilizan para capacitar a los maestros, a las fuerzas del orden y a los líderes de opinión acerca de los verdaderos desafíos y sentimientos de algunos de los jóvenes más vulnerables de las Américas.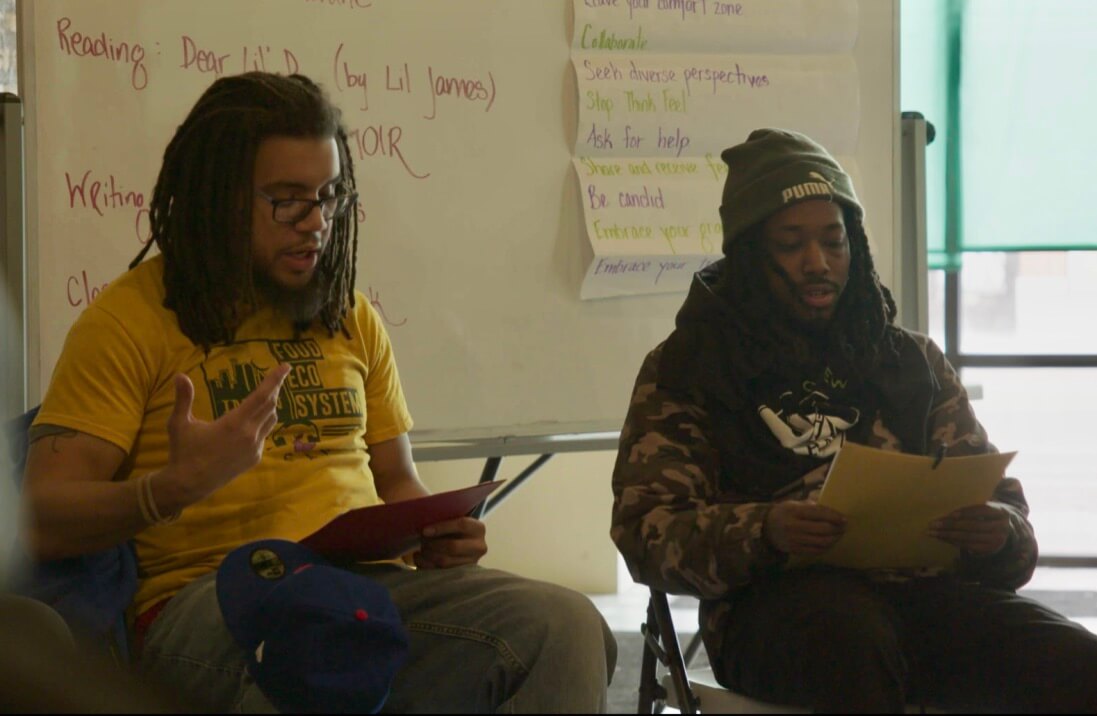 Expansión hacia Chicago
In 2016, ConTextos was asked by Cook County Sheriff Tom Dart to bring Authors Circle to Cook County Department of Corrections (CCDOD) as part of his vision for criminal justice reform. ConTextos adapted its programs to meet the needs of Chicago's violence and trauma-exposed youth, and quickly expanded into community-based workforce development, and schools.
Meet our Founder and Executive Director
Debra Gittler
In 2011, Debra L. Gittler launched ConTextos with limited funding and an ambitious goal to transform the learning experiences for young people in El Salvador's most ignored and under-resourced communities. Since then, she has raised over $5 million and expanded ConTextos reach into Honduras, Nicaragua, Guatemala and in 2016, opened an office and began building a team in Chicago, IL. Under her leadership, ConTextos has carved a unique niche at the intersection of education and justice reform to lift up the voices and support the social-emotional learning of young people living in some of the most violent and trauma-prone contexts of the Americas.
An avid reader and writer throughout childhood, while in college, Debra worked as a Writer-in-Residence in Detroit Public Schools. She started her career as a bilingual teacher at PS 63, a NYC public school in the Bronx, and then moved to Honduras where she taught literature and language arts at a small school with a strong social change mission. From Honduras, she was recruited to be the Coordinator and Lead Author of El Salvador's national teacher training strategy in literacy instruction, part of a regional Latin American reform strategy to improve the quality of education, funded by USAID in conjunction with the Ministry of Education.
Debra received her master's from Harvard Graduate School of Education (2010) with a focus on international policy and social entrepreneurship. She holds an MS in Bilingual Education (2004) from City College of New York and a BS in Int'l Community Development from the University of Michigan (2002). Debra has been recognized as an Echoing Green Global Fellow (2013), a Truman National Security Fellow (2015), a Schusterman REALITY Fellow (2016) and an Aspen Institute Global Leadership Fellow (2017). She has been featured on WBEZ, WTTW, the Sun-Times, El Diario de Hoy, La Prensa Grafica, Revista Mujeres, amongst other publications, for her work with ConTextos.
Debra enjoys going to the beach in Michigan and has a daughter named Ezra.
Board Members
Anthony Barash
Chairman of The Board, Contextos
Gabriela Poma
Harvard University
Javier Alfaro
Cinemark Central America and Caribbean, General Manager
Anne Hand
International Development Consultant
Jill Gross
Caffe ArrivaDolce, Chicago
Darlene McCambell
Univ. of Chicago Laboratory High School, Teacher
Oscar M. Orozco, Sr.
Banco Promerica El Salvador, Board Director
Graciela Fontg
League Manufacturing
Francesca Jessup
Senior Consultant in Governance, Human Rights and Post-Conflict Peace-Building
Katie Hill
Partner at Salvatore Prescott & Porter
Ricardo Cevallos
Tulane University School of Law; BLP Legal, Partner
Suzanne Malec-McKenna, Ph.D.
Charles DuBose
Medical Affairs Director-Contraception at Merck