Literacy for life
Soy Lector/Soy Lectora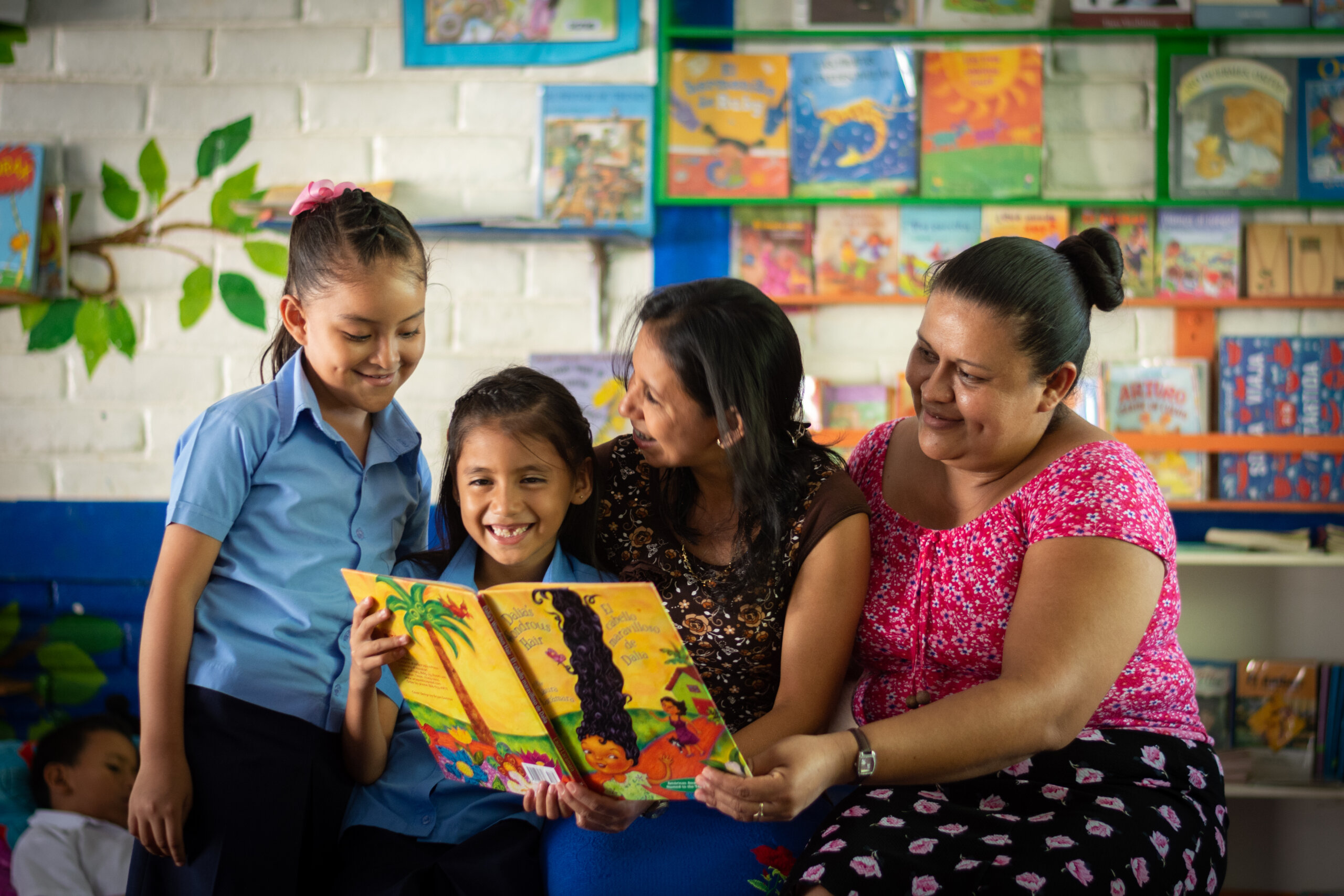 The "Soy Lector / Soy lectora" program is a three year training course to develop critical thinking skills by using literacy, reading and writing.
These workshops are imparted to teachers, community leaders, student leaders and parents. We are constantly monitoring the process to asset and evaluate the impact of the program.
At the same time the "Soy Lector / Soy Lectora" program, establishes active, attractive and functional libraries with high quality books.
We have established more than 120 libraries and delivered more than 100,000 books between schools, municipal centers, resource centers (CDA), detention centers and Child, Adolescent and Family Care Centers (CANAF).
Annual Teachers Conference
ConTextos's Annual Teachers' Conference is a unique experience in El Salvador, before ConTextos, these events didn't exist were or very limited.
the objective of this event is to sustain and strengthen the network of teachers who have been part of ConTextos's training in schools, community centers, city halls or insertion centers. Teachers manage to see themselves as professionals and share with each other experiences and challenges that are present in their profession.
The annual teachers' conference takes part at a perfect time to give closure to the year and reward the talent and effort they've given to their classroom every day while at the same time inspire them to keep growing and acknowledge them as professionals in education.
Every year since 2014 ConTextos has given awards to celebrate and recognize the excellent educational quality of El Salvador and the generosity of our donors and partners.Since 2016 the teachers have become ConTextos donors as well by creating a special fund delivered to the winner of "El Mango Dorado" to amplify and implement innovative projects in the schools.
Teachers training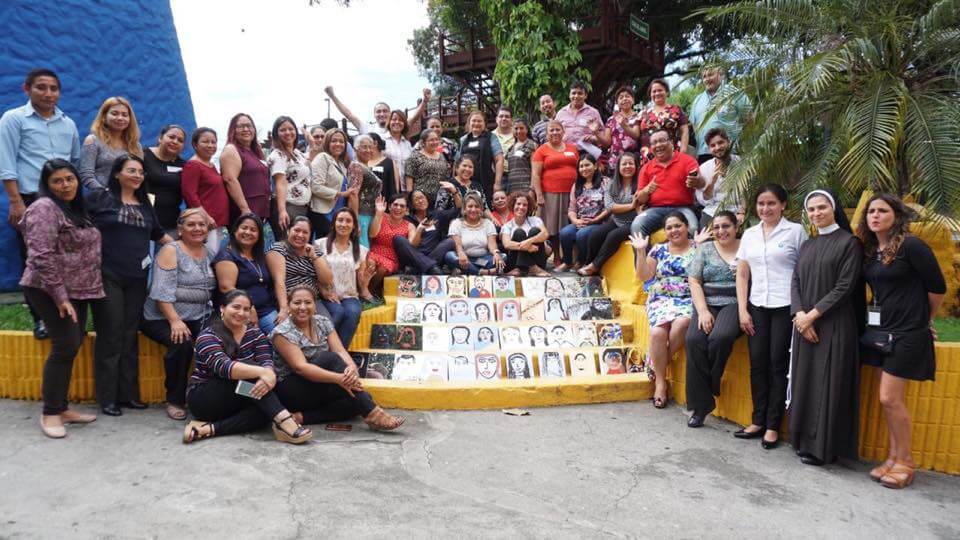 We work with partner organizations in Central America to train their staff and build capacity to incorporate literacy practice in their programs. Starfish One-by-One in Guatemala and Un Mundo in Honduras have both benefited from our consulting on literacy best practices.
Sharing across borders enriches our mission as we spread the culture of reading, writing and dialogue.
Una Escuela Mil Historias
The "Una Escuela Mil Historias" (A School a Thousand Stories) program is carried out across 24 rural schools in three municipalities of Morazán, a department located in the eastern part of El Salvador. The program began three years ago and aims, from a literacy approach, to develop critical thinking through reading and mathematical reasoning. We have set up 24 reading spaces and three municipal libraries for communities that otherwise wouldn't have access to these valuable resources and have provided training workshops to teachers, mothers and fathers in literacy, reading, mathematics and socio-affective tools.
Dialogue Circles
The dialogue circles were born during the pandemic so that ConTextos' Teachers and Youth Networks could have a safe space to talk, express their feelings and dialogue. We worked via the Zoom platform with reading, painting and writing dynamics.  In addition, we taught the teachers how to use digital tools so that they could apply them in their classrooms. The circles provide a safe space for listening to each other, provoking reflections and continue to this day  both in virtual and in-person modalities.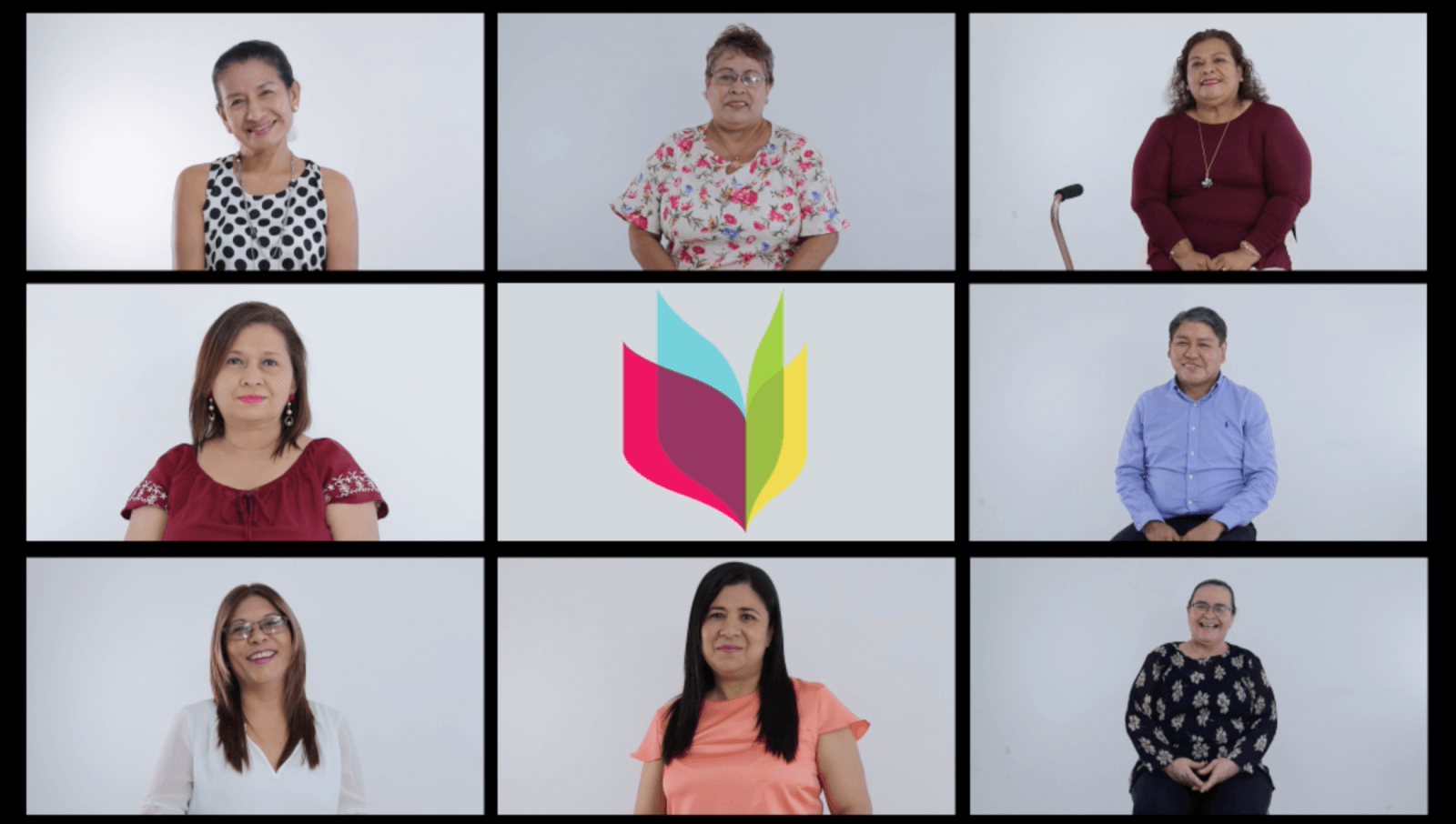 Literacy for reconciliation
Soy Autor/Soy Autora
The Soy Autor/Soy Autora Project was born in 2012 as a project for youth at risk. Due to the project´s success it was developed a year later at the Quezaltepeque Penal Center. Since then, ConTextos has accompanied hundreds of youth and adults, women and men in confinement and in at-risk communities.
The Project has brought the creative writing workshops to participants in order to express themselves and to get to know and recognize themselves and each other as human beings. Those who participate choose a moment in their lives to write about, edit, illustrate and give new meaning to their stories.After several workshops, these memories become a printed book that seeks to build bridges and provoke empathy with opinion leaders, policy makers and community members.
"Pionero" Project
Under UNICEF, UNDP and the Ministry of Education's lead, ConTextosstarted coordinating the Pionero Project in June 2020 at the Tonacatepeque Integration Center run by the Salvadoran Institute for Children and Youth (ISNA).
Two other organizations have worked alongside ConTextos in the program which involves the restructuring of the curriculum for the school inside the Insertion Center for youth in conflict with the law. Its objective is to break with a traditional schooling system and move to a comprehensive system of education that caters to the population and prepares them to return to life outside the Center.
The Insertion Center's teachers, psychologists and youth work together as an interdisciplinary group where each young person matters, is listened to and attended to.
Social Dialogue
"The Search" Story Lab
ConTextos held the first Story Lab "The Search ", with the auspices of the Whitehead Foundation from June to August 2021 . 25 Participants of the Soy Autor / Soy Autora process of ConTextos and artists from different disciplines came together in person and virtually to share their story and transform it into art, answering the question "What is it to be a survivor?
In the format of a semi-in person artistic residency, the participants experimented with different languages, such as poetry, body expression, sound art and finally, in teams of two or three people, they co-produced a work that told their shared story through an art object. Their objects are representative of pain, lack of justice, feminism, dignity, rebirth and strength. A great deal of strength. The works were exhibited at the Cultural Center of Spain in El Salvador.
Foro Paz
ConTextos partners with Fundación de Sola and other businesses to bring together diverse actors in Salvadoran society who work to forge peace. In FOROPAZ events, we facilitate alliances between sectors and strengthen the capacities of peace leaders. Our social advocacy builds bridges to support peace initiatives in the public and private spheres. FOROPAZ is an impartial civil initiative, without flags.
ConTextos believes in the power of texts and dialogue for a more peaceful society. You can be a part of this work by using a text to guide your own dinners and conversations.
We encourage speaking not of what you do or where you work, but how we all interpret the world from different perspectives. Speaking across our differences, we can work together towards peace.