April 6, 2016
by Debra Gittler
HOME SWEET HOME
I heard it's snowing today in Chicago. Of course, I'm thrilled to be enjoying the strong sunshine of San Salvador.
Having two homes—a tropical paradise and a global city—seems like the perfect situation. But the truth is, going back and forth, constant travel is hard. So in January, I made it official to make Chicago home with regular visits to El Salvador.
So why does being back here feel so much like home?
When I last departed El Salvador in January, the homicide rates were steadily rising. Now—after years of dispute as to the actual ranking—El Salvador is officially "The Homicide Capital of the World". In phone calls and emails, I'd always ask what the vibe is— sometimes the rampant violence creates an invasive sense of insecurity. But most of the time, it's a tragedy in the newspaper that never infiltrates the protected world I know in El Salvador.
So of course, this visit, I was eager to see how I would feel. Would I sense it? After two months back living in "The First World" would I find the weight of developing country disarray?
Instead, what I feel most is the warm caress of sun, the lightness of the air. Listening to political commentary on the radio is comic—the local leaders spurt nonsense, contradict themselves, offer no solutions.
It's certainly hard to act with any moral authority as Trump's devisive rhetoric overwhelms not just US, but global news. And difficult to shake my head at El Salvador's violence when in Chicago, «As of Friday, 131 people had been killed here in the first months of 2016, an 84 percent rise in homicides from the same period in 2015».
Headlines in El Salvador and Chicago share a terrible theme: violence affecting the poor and questions concerning police practice.

And it's also difficult to answer the question: Why worry about here when the same problems seem to persist everywhere? An especially poignant question today, when the Panama Papers scandal emphasizes questions about leadership from all corners of the world.
Some weeks ago, I was invited to visit inmates at Cook County Jail. I told them about ConTextos' work with inmates in El Salvador, how transformative it's been on my worldview, and the interest in understanding more how restorative educational approaches have a universal potential for change.
"The truth is," I said, "Life on the street in El Salvador is a lot life on the street in Chicago. But incarceration is certainly different…" From simple observation, jail in the USA is systematized and orderly cinderblocked isolation of uniforms and supervision; from what I've seen in El Salvador, it's overpopulated mountains of people with no obvious order or system at all..
So it's not just the weather that distinguishes Chicago from El Salvador. As I sit here enjoying a warm breeze and an eyeful of exploding pink bougainvillea, I feel at home, and yet I'm aware that my other home is also suffering.
And I'm aware that the question Why Here? isn't the question at all… The question is: How do we fix this problem? Disaffected youth, communities where gangs become family, detention that doesn't rehabilitate, schools that teach facts but don't develop humanity…
ConTextos is helping fix the problem—and we're starting to see that the impact and model is making waves. Not just in El Salvador but everywhere that people are re-thinking how to confront violence, how to implement restorative practices, and how to reframe the questions…
And that's why I feel so at home… because seeing real change, making a real difference, being part of something really innovative, is really, really comforting.
And the warm weather is a bonus ;)!
Debra Gittler
Founder and Executive Director
Recent Posts
April 8, 2021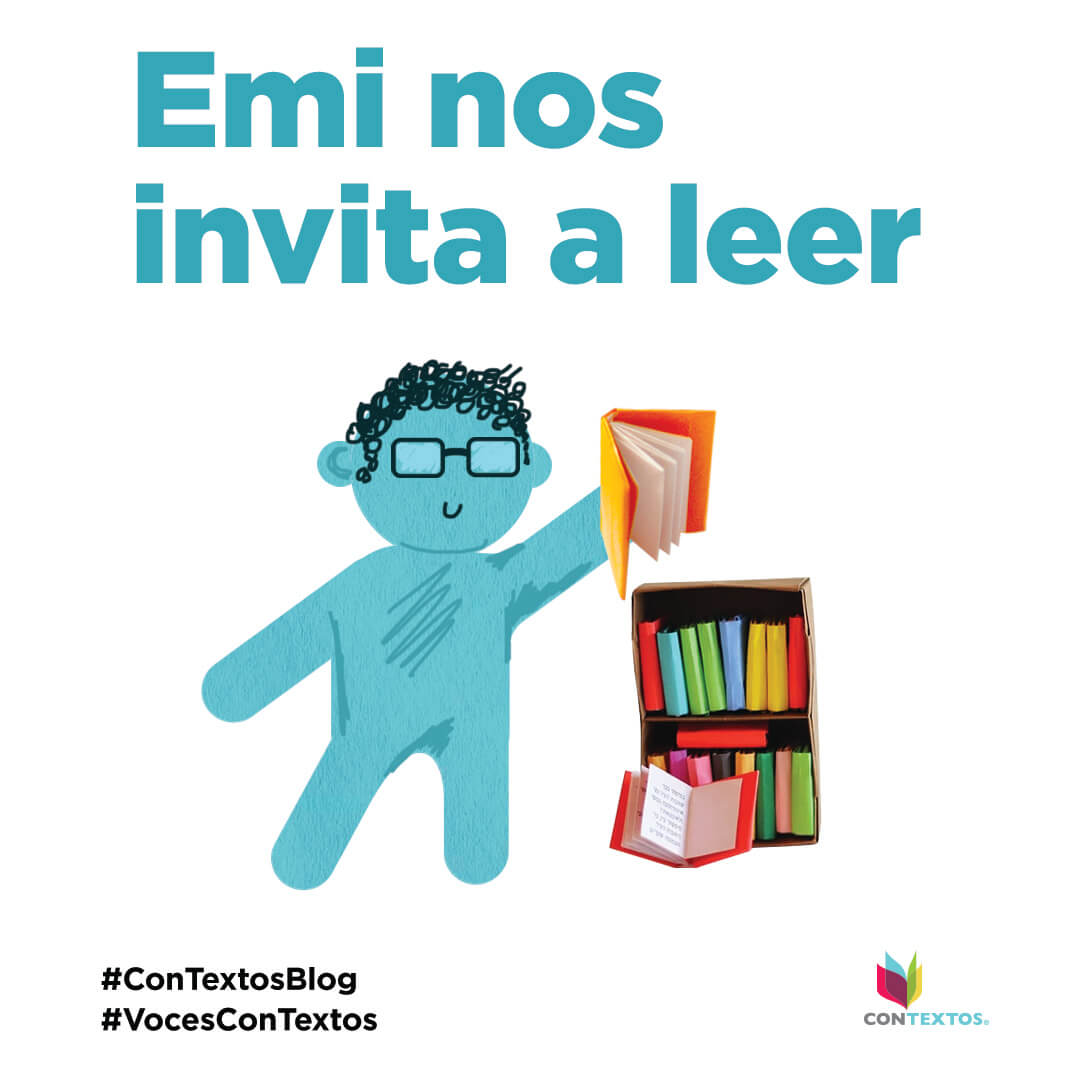 Emi nos invita a leer
Hola. Mi nombre es Edmilson Yanes y formo parte de la red de jóvenes de ConTextos. Tengo 15 años y voy a noveno grado. Me…
March 26, 2021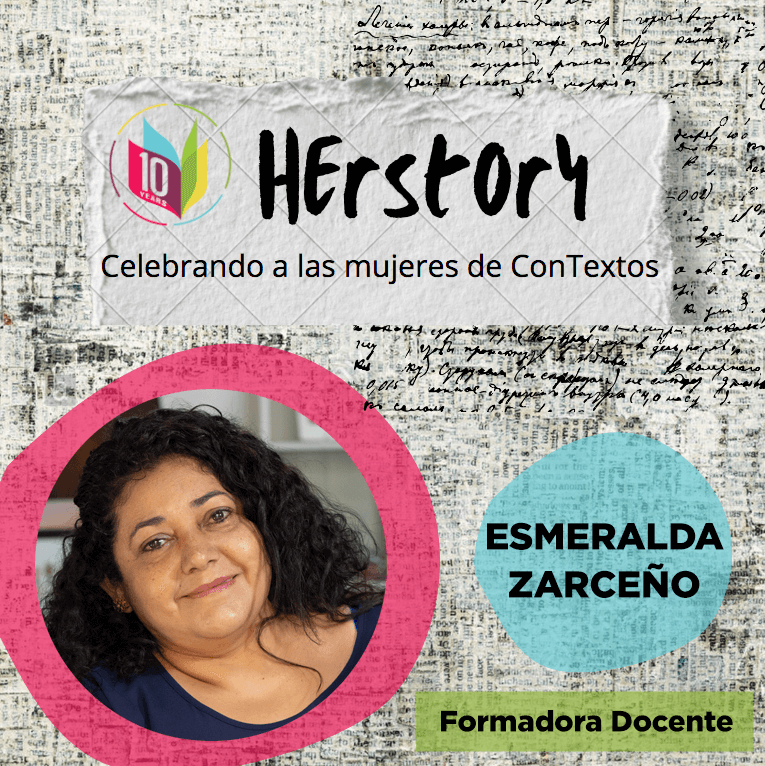 HERSTORY: Celebrando las mujeres de ConTextos
Esmeralda Zarceño Formadora docente Esmeralda Zarceño es formadora. Trabaja con docentes, niños, niñas y jóvenes con una dedicación absoluta. Tiene un optimismo desbordante. Para Esme…
March 26, 2021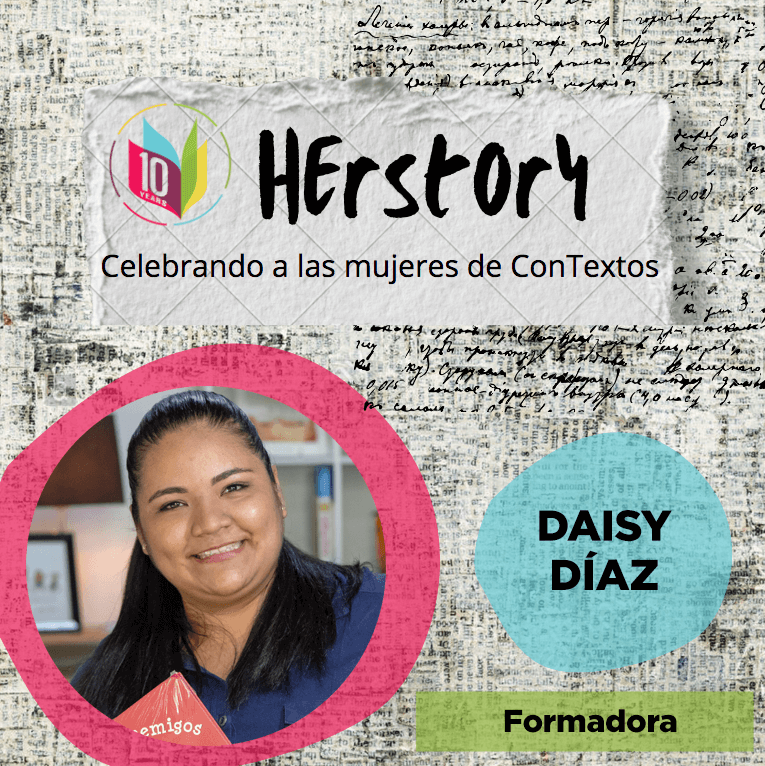 HERSTORY: Celebrando las mujeres de ConTextos
Daisy Díaz Formadora Daisy llegó a ConTextos en el año 2016 siendo estudiante de Trabajo Social. ConTextos la vio trabajar su tesis, sacar su título…