April 24, 2015
by Debra Gittler
FROM BOOKS TO SAINTHOOD: APRIL 23-MAY 23 CONTEXTOS' IS TELLING THE OTHER SIDE OF THE STORY
From books to Sainthood: April 23-May 23 ConTextos' is telling The Other Side of the Story
Yesterday, April 23, was World Book Day, also known as the UNESCO's International Day of the Book. The date was chosen because it marks the anniversary of Miguel Cervantes' death on April 23, 1616. It seems particularly poignant for ConTextos' to honor this day, not just to honor the importance of books, reading and publishing, but also because it recognizes the author of one of the greatest Spanish-language literary works—one the greatest works of fiction— ever written.
April 23 also marks a new one-month campaign for ConTextos: The Other Side of the Story. For years, but especially in the past few weeks, the press about El Salvador has been devastating: murder, extortion, crime, corruption. El Salvador is about to regain the title "Most Violent Peacetime Nation." Hardly a coveted recognition. That's why we want to tell positive stories from El Salvador. Stories that ConTextos helps make happen.
The campaign—launched yesterday in the e-mail blast below—will end on May 23, when the Catholic Church will beatify the Salvadoran martyr Oscar Romero, the Jesuit priest famously assassinated as he gave mass. As I understand it, this step of being formally "blessed" is the penultimate step to becoming a Saint.
So for these 31 days, ConTextos is launching a campaign to tell The Other Side of the Story of the children in El Salvador. Kids who aren't fleeing or crossing borders; children who aren't criminals or extorted. These kids are at-risk of flight, at-risk of violence. Many of these kids do not have nuclear families and live in extreme poverty. They see violence. They see crime. But these aspects, alone, do not define them.
These kids deserve so much more. They deserve to be seen as an opportunity, as the future, as an investment. Not to be pitied or ignored. Not to be lost amongst so many broken systems and fractured institutions.
These kids deserve to tell the other side of the story in El Salvador; the story of kids and young people who have big dreams about their futures, and the future of their country.
Kids who want peace. Who live a mantra of peace. Even though they see so much violence.
We aim to raise $1,000 during these 31 days to help Change the Story for kids in El Salvador, and help change the perception of the country and region.
We hope to exceed our fundraising expectation, but even more so, we hope to engage people to read the news from the region—the devastating, sad reality—and also dream, hope and contribute to give thousands of kids a better chance.
Peace!

Debra Gittler
Founder and Executive Director
Recent Posts
April 8, 2021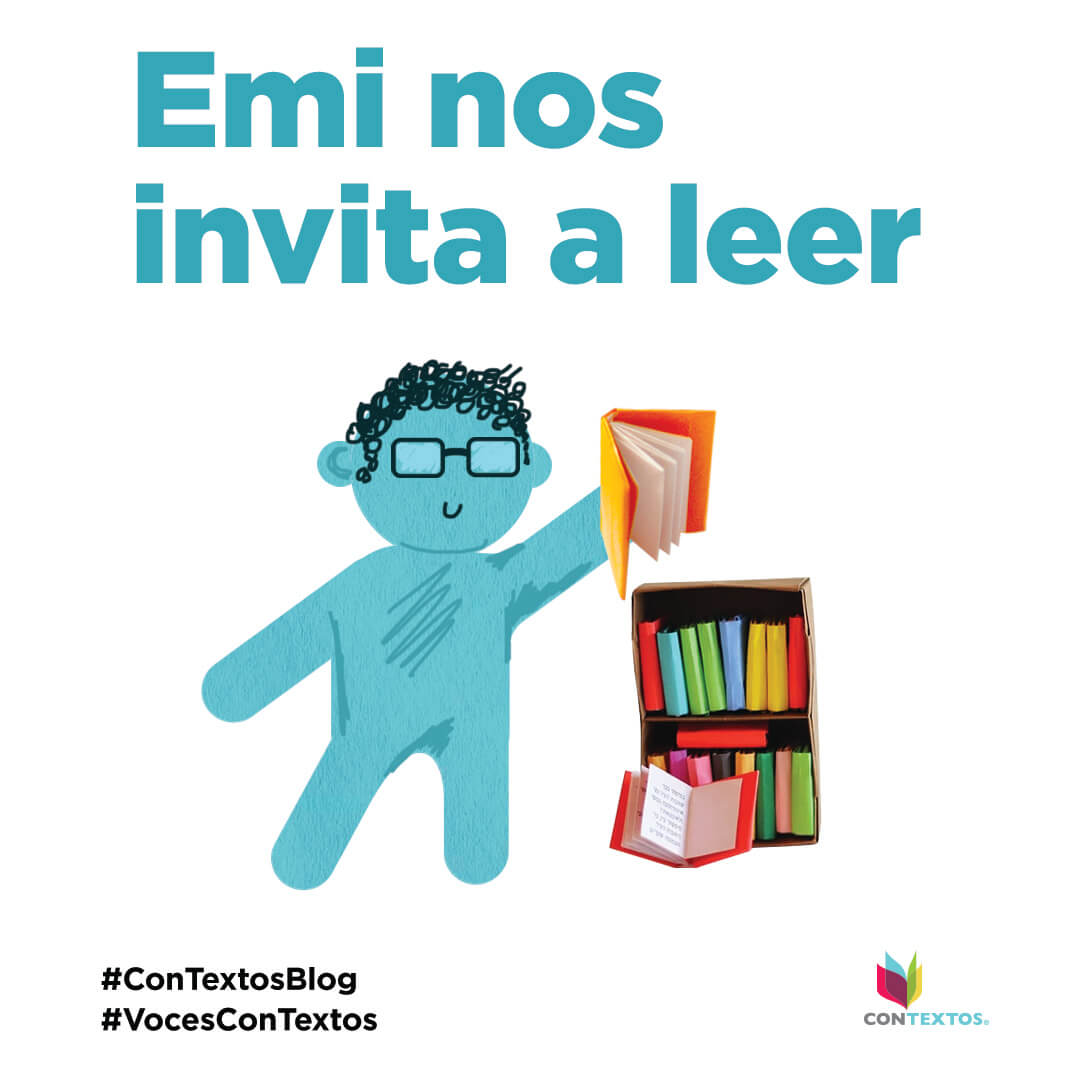 Emi nos invita a leer
Hola. Mi nombre es Edmilson Yanes y formo parte de la red de jóvenes de ConTextos. Tengo 15 años y voy a noveno grado. Me…
March 26, 2021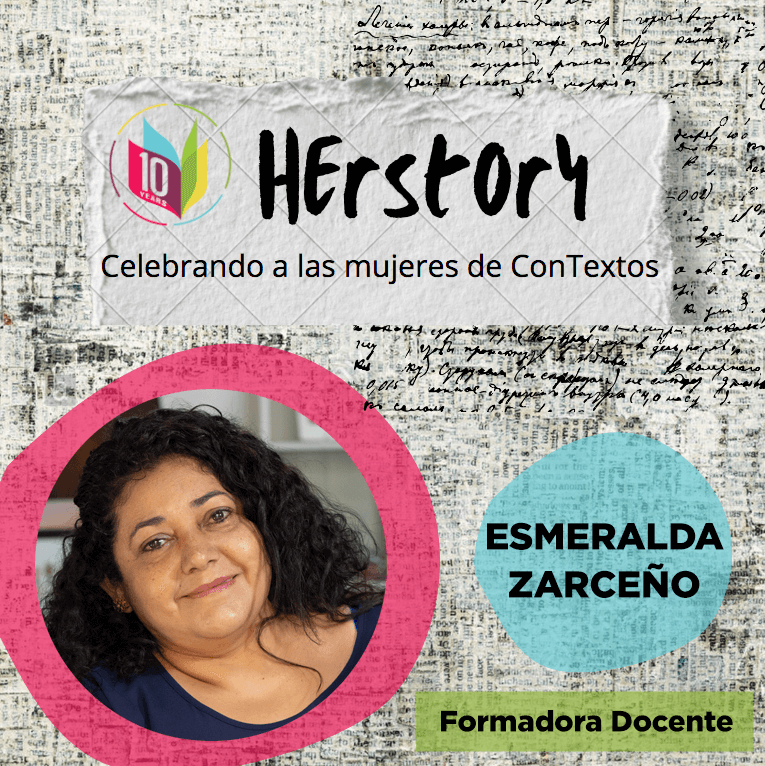 HERSTORY: Celebrando las mujeres de ConTextos
Esmeralda Zarceño Formadora docente Esmeralda Zarceño es formadora. Trabaja con docentes, niños, niñas y jóvenes con una dedicación absoluta. Tiene un optimismo desbordante. Para Esme…
March 26, 2021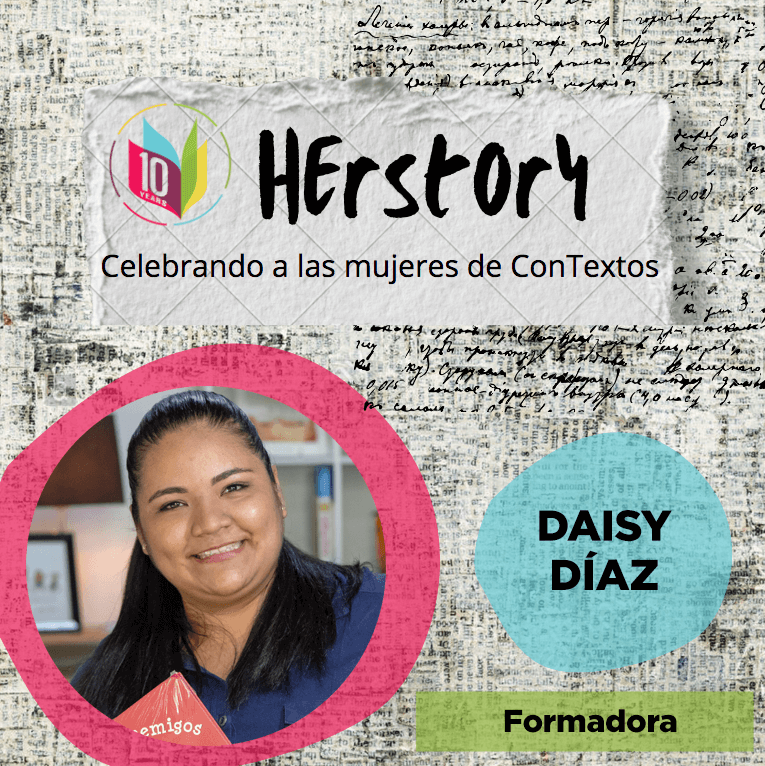 HERSTORY: Celebrando las mujeres de ConTextos
Daisy Díaz Formadora Daisy llegó a ConTextos en el año 2016 siendo estudiante de Trabajo Social. ConTextos la vio trabajar su tesis, sacar su título…