August 11, 2019
by Grace Cooper
Salon Speaker: Billy Moore
What is Salon? Every month we bring in a writer or artist to share their work and have a conversation with published Alumni Authors. Salon Speakers discuss their writing process and engage with Authors through thought provoking and meaningful conversation – a learning experience is beneficial to all involved. We sit down with our guests and ask them about their experience at Salon, and how storytelling influences their work.
For August's Salon we brought out Billy Moore, a close friend and partner of ConTextos. Billy is an advocate for gun violence prevention and lead case manager at the Inner-City Muslim Action Network Green Reentry program.
What specific feedback on your presentation/work from Authors stood out to you?
When one guy asked about what it was or what could he do to try to reach his son who he had no way of being able to contact. I told him for right now since you have no real connection, to reach your son just start writing letters to him, because at some point you will have some type of line of access to him and that your son should know that throughout this process you always thought about him, and that you want to serve as an example of the mistakes he shouldn't make. And I told him just pray on it, because right now you're in a position where there's really nothing you can do but just pray about it. Even though it seems hopeless, don't take a hopeless attitude about it, and that's why you should just write these letters to him and then one day I promise you'll be able to, if not mail them to him, hand them to him.
He appreciated it, it was pretty much one of those situations where even asking the question there was really no type of real answer that could've satisfied what he was feeling, or where he was at at the time. But I know that him writing these letters would be something to give his son a piece of his heart and his mind while he was sitting back thinking about the struggles his son was going through and how he went through them, and maybe offer him some better direction. And I just told him to pray because you never know, something might open up to where there's a line of communication and you have access to your son. So don't give up, don't be hopeless about the situation.
How did your experience with Salon match your expectations?
I kinda understood that it was gonna be a space where I had the opportunity to meet some guys where they were at because I had been there in that position before. So I didn't expect anything different, you know, it always touches my heart to see men locked up and not having access to their freedom, because I was once in that situation, so I could relate. So I didn't have any false expectations, I already know that jail is an environment that is not a good environment. I know these men are going through a level of depression because of what incarceration does to a person, so I didn't have any expectations above what I experienced.
Did the experience influence, inspire, or enrich you as a writer?
Well maybe not so much as a writer, but definitely as thinker and the work that I do. Because I do feel like what I'm doing, where I come from can serve as some type of motivation to the type of guys that are in some sort of situation like that. And they think that facing a trial or dealing with circumstances that doesn't have an outcome at the time, and you don't know how it's gonna turn out, that there is some hope when it's all said and done. And because I went through it hopefully I can help guys understand that you don't have to be damaged by this situation. You can come out with the type of mindset that is productive and is positive, it's possible if you choose to embrace that in spite of what you're going through. And that's the attitude that I took going through what I went through, through my incarceration, I never felt bitter, I never felt society was to blame for my downfall. I didn't take that approach.
So you know as it relates to my work too, I feel like this is a part of my work, just going to give guys hope because I come from that situation and I know what it's like to be in there feeling hopeless. But this too will pass, you think you at your worst point in life, you go through it, and hopefully you come out on top. All you gotta do is just keep waking up every day and hopefully see your circumstances change. I didn't want to offend nobody because maybe there were some guys in the room that were facing situations where really they probably they didn't have no hope of getting out, I don't know. It's hard to have them feel optimistic other than then hey man you still healthy and you breathing. But for anybody that has a fighting chance of having a better situation for themselves, beyond this situation, just don't lose sight of that. So, this is a part of my job.
How does storytelling influence your written work?
I was just with a brother who earlier today talked about the importance of storytelling. I think there's something relational that touches the human spirit through stories. And if you never share your story you never know the connections you can make or how you can possibly heal somebody that had the same experience or similar situations that you went through. I also believe that if you don't share your story you can't measure the success of a conversation, that had you did share your story you could've help somebody come up with the right decision, the right direction to take if they are confronted with a situation that otherwise if you had not spoken they wouldn't have known what was the right move to take. And you'd never know that because you didn't say something to somebody today. And they can walk way, and you may never see them again but what you said can help them in a situation later down the line. Or they heard something that was relatable to their story that they can identify with that can help give them a better way of thinking about things to deal with or situations that may arise in their life. And you may never know that you touched somebody in a way that you helped them. So I think storytelling is very important because it connects us as humans, I think we all have similar ups, similar downs, there are things in life that take place that we all go through. And those things tend to make up the people that we are. Ups and downs can build character. And if you don't talk about the way you dealt with it, how you handled them you may not benefit the next man that's going through it. Cuz we can think of people who don't come through, who life sometimes takes them over, and they not successful. You can think about aw man, I remember I was confronted with the same situation, I remember how I dealt with it I wish they could have dealt with it like that. If you got somebody that wanna hear what you got to say Tell them. Talk. Share. Don't hold back.
Recent Posts
March 31, 2021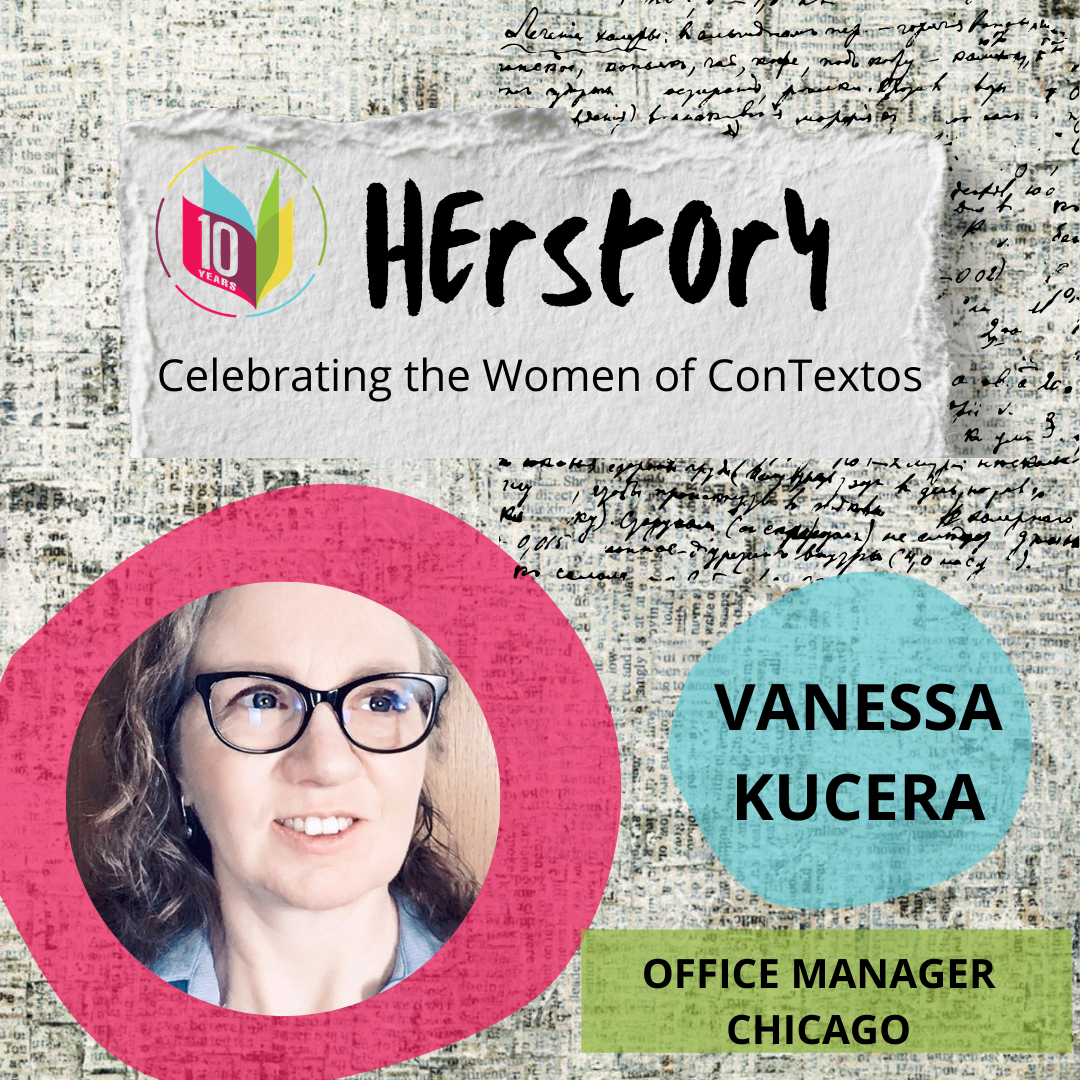 HERSTORY: Celebrating the Women of ConTextos
Vanessa Kucera Office Manager Vanessa is our devoted Office Manager in Chicago who officially joined the team in 2020. As a hard-working Capricorn she helps…
March 25, 2021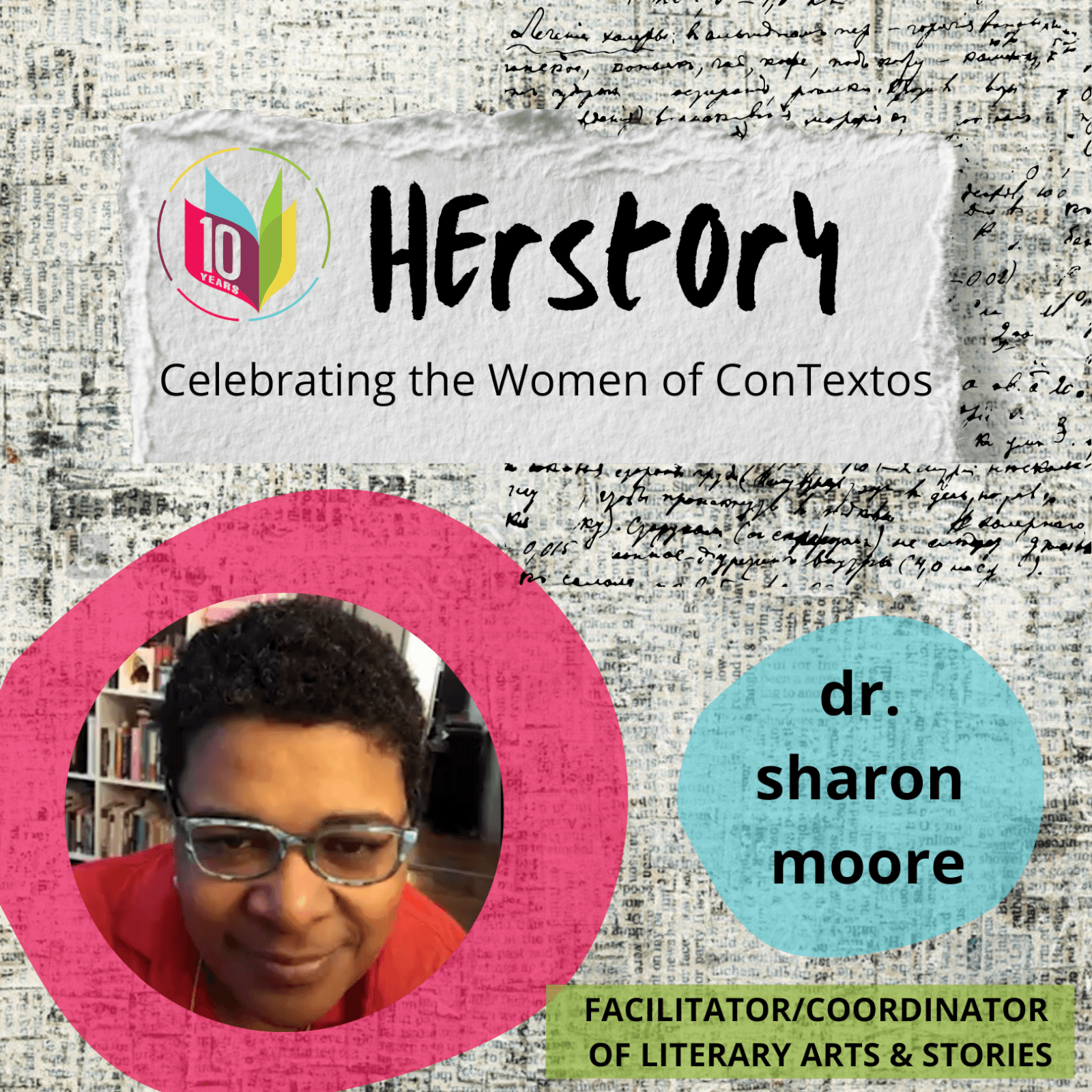 HERSTORY: Celebrating the Women of ConTextos
dr. moore Facilitator/Coordinator of Literary Arts & Stories dr. moore is a conscious wanderer, consistent wonderer, originally from the south suburbs of Chicago and now…
March 11, 2021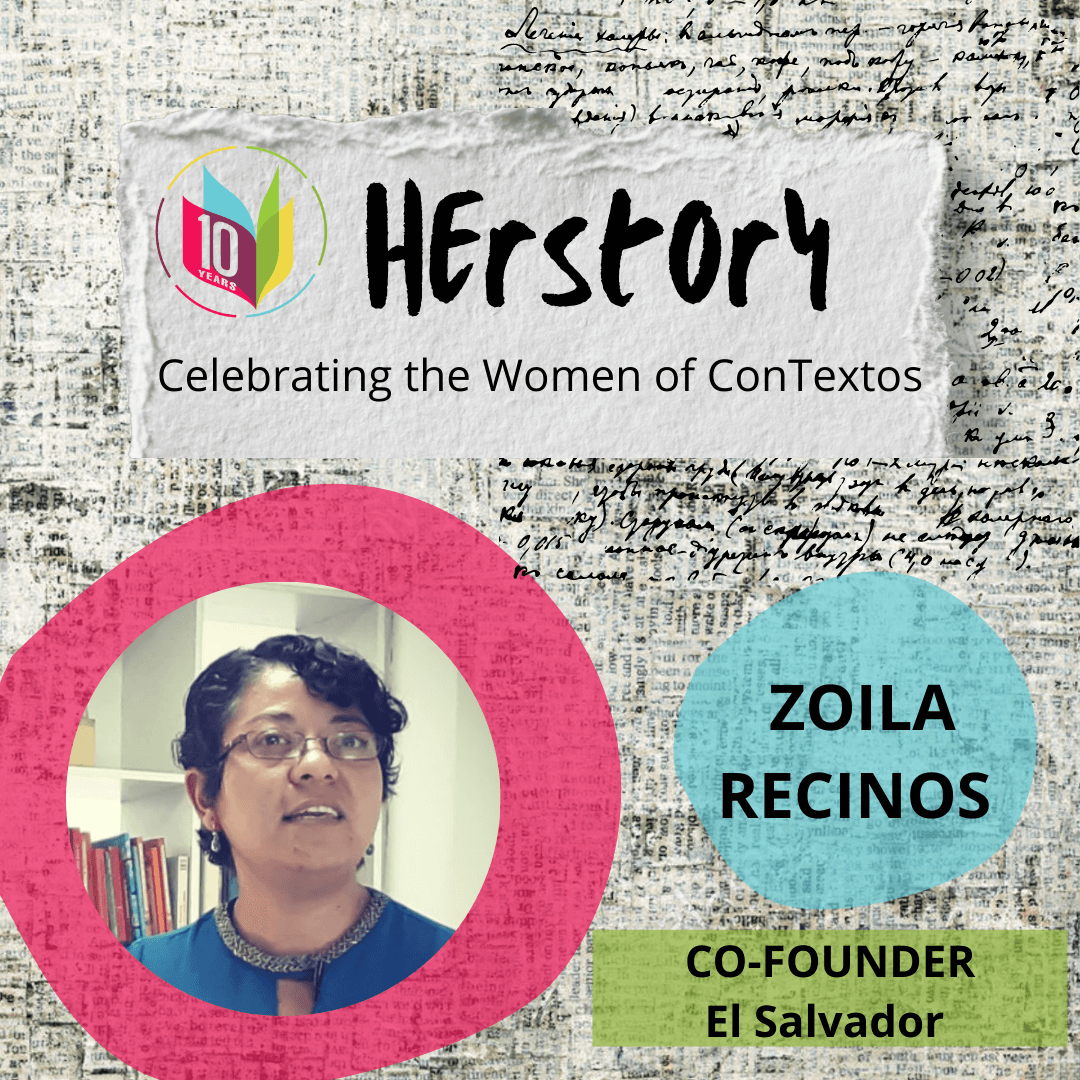 HERSTORY: Celebrating the Women of ConTextos
ZOILA RECINOS Co Founder/Director of Educational Programs Zoila has been with ConTextos since day 1. She is the heart and soul of everything literacy at…