May 20, 2020
by Debra Gittler
Dear Lisa
Dear Lisa,
I laugh to think of all we've gone through in the time that we've known each other. In November, we will reach four years. 
I met you in a garden, Chicago's bright summer sun in Letizia's oasis, where geraniums pop bright red upon the sound of fountains and sparrows jumping. An urban garden, an urban sanctuary. I remember the first glimpse of you when the sight of you didn't match what I'd imagined, which was nothing per se, but also I'd imagined something vanilla normal. And you, dear friend, are absolutely no normal. In all the best ways.
I also remember the last thing I said. "You're white!?" I can still look at you and capture those moments when I didn't know you at all (I'm still so getting to know you) and what I imagined…
That's the famous breakfast when I ate your sandwich for you.
That was two months after my father died. Three months after Ezra was born. One month before you would come to El Salvador. Three months before we would start work in County. Four months until your mom entered the final stages of decline. Five months before she died. And she died just two months after my uncle, and he died two months after my cousin.
Was it one year or two before you had your hip replaced? And then the thing with Ray. And then Paul's father's decline. The moment when we knew that it was the beginning of the phase before the beginning of the end. How quickly death walks slowly toward us.
I have small gems from you around me. A unicorn toothpick in the plant on my windowsill in Chicago. A necklace hanging on the corner of a dresser. A butterfly sticker. Your whimsical, ofrenda, altar, flowered, virgin-mary-adorned, glimmering shimmering isn't me at all, but it's the part so much of you that's so easy to embrace.
It's been such a process to walk out of your shadow and alongside it. You don't cast that shadow, I—like others, I imagine—walk into it to enjoy the cool shade that your wisdom and insight and your all-your-ownness creates. A Thai buffet of emotion. A walking lasagna, just layers of emotion. Cosmic Chaos. Cosmic Cuisinart. Pointing out who is the garnish and which is the essential ingredient in every gathering of people. Not just saying every human is important, but meaning it. Singing to say goodbye.
I miss your pimpstick, Lisa. I know it was a cane, but no one could manage that accessory so gracefully as you.
You give light to the world in a way I've never known, remind us that we are always, individually and collectively, in search of our mother's gardens, in search of those quiet places where we can come home to, where the foundations of our memories rest. And in those gardens, we can place tchotchkes and bling and flowers, lift it up with cigarette smoke and serenades, with rum and vodka in plastic cups. 
There's an angel named Lisa Kenner… she sends sweet nothings and inspiring texts, images of bruises on an ass cheek and the moon in full bloom. There's an angel named Lisa Kenner…

Recent Posts
March 15, 2023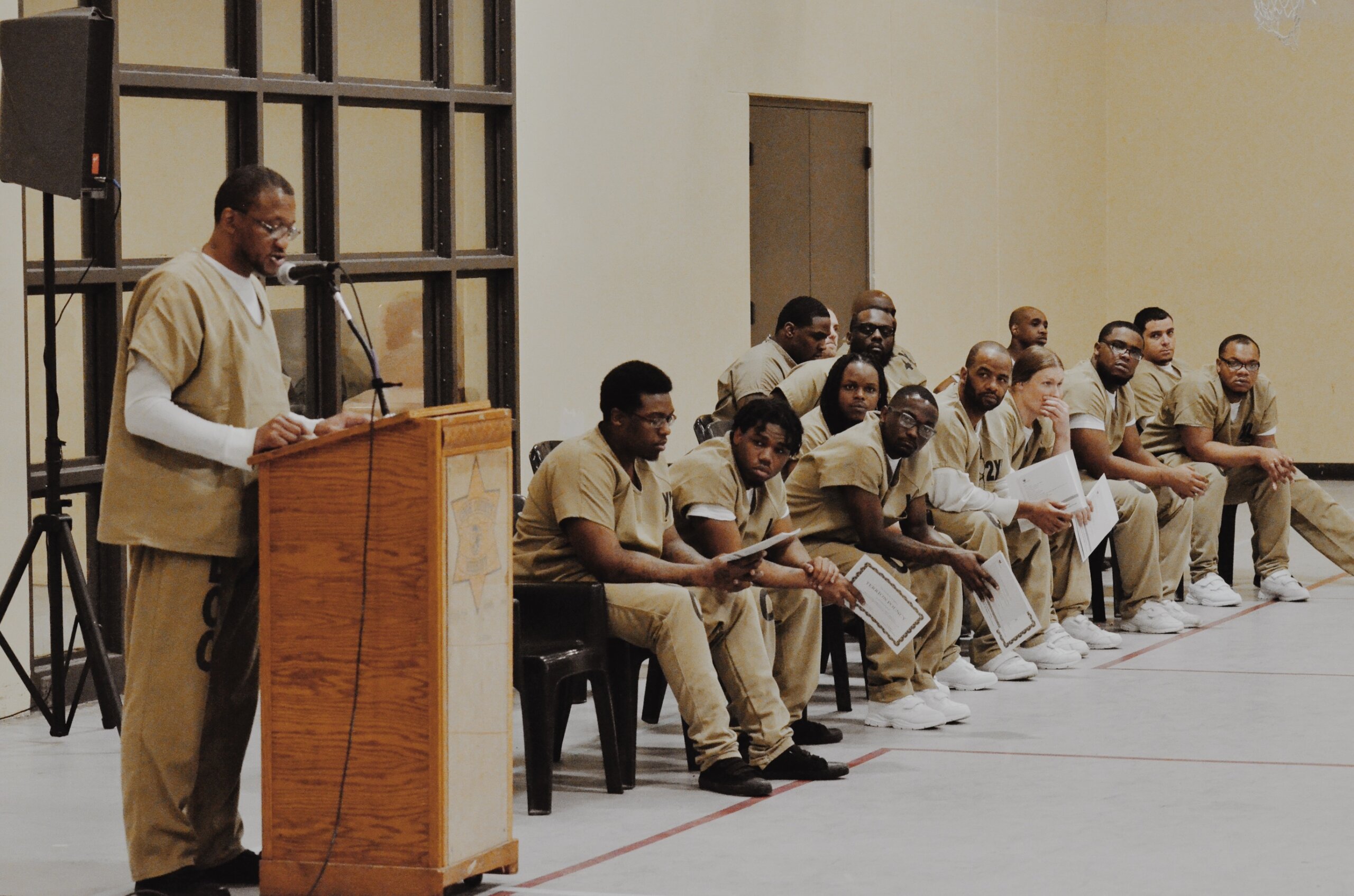 My Life by David J
I'm just waiting on my big chance to perform the best show for the rest of my life with freedom and happiness. My time will…
February 6, 2023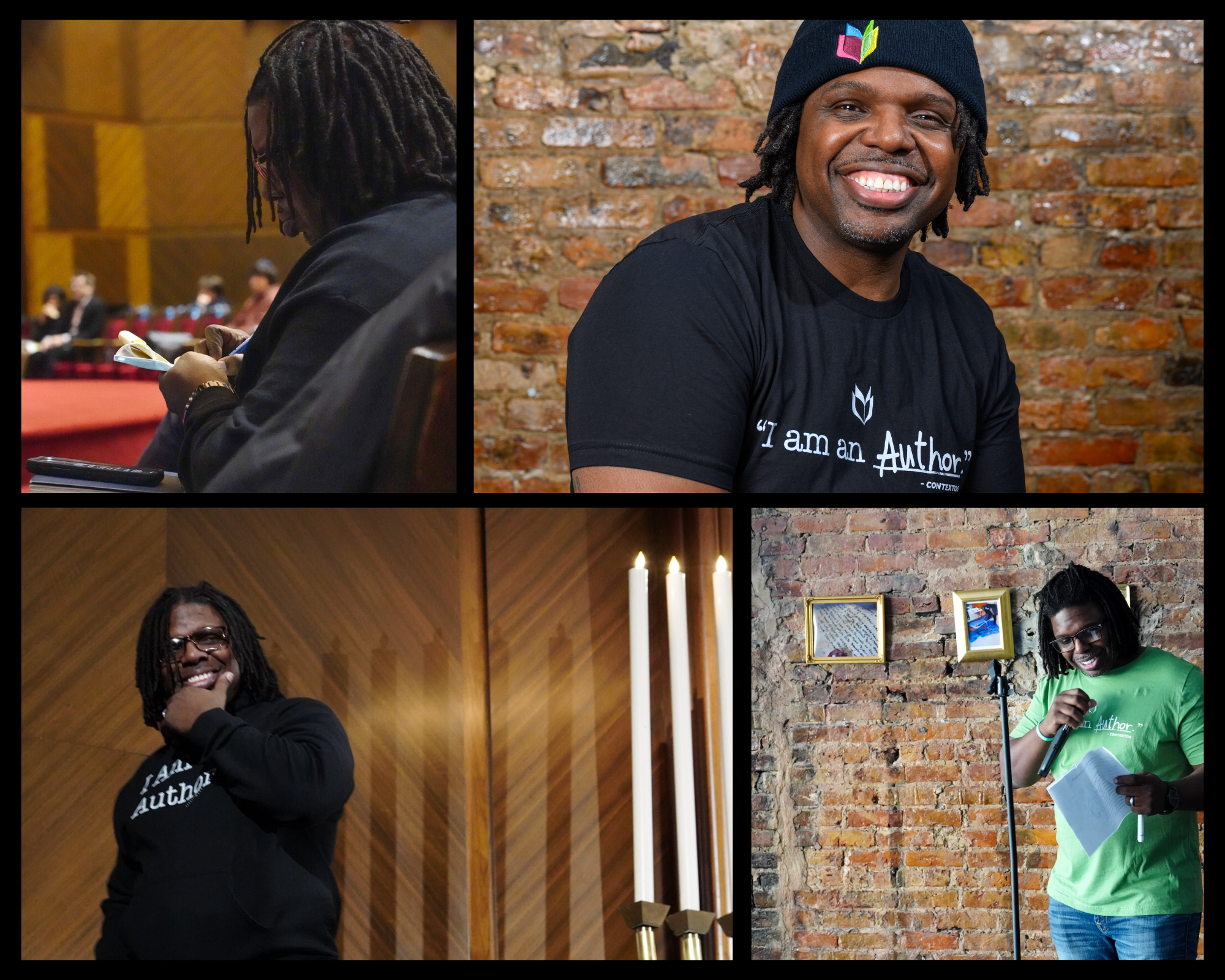 Connect, Construct, Continue.
In that spirit, it is in my incredible honor and privilege to announce Johnny Page as the new Executive Director of ConTextos in Chicago.
October 13, 2022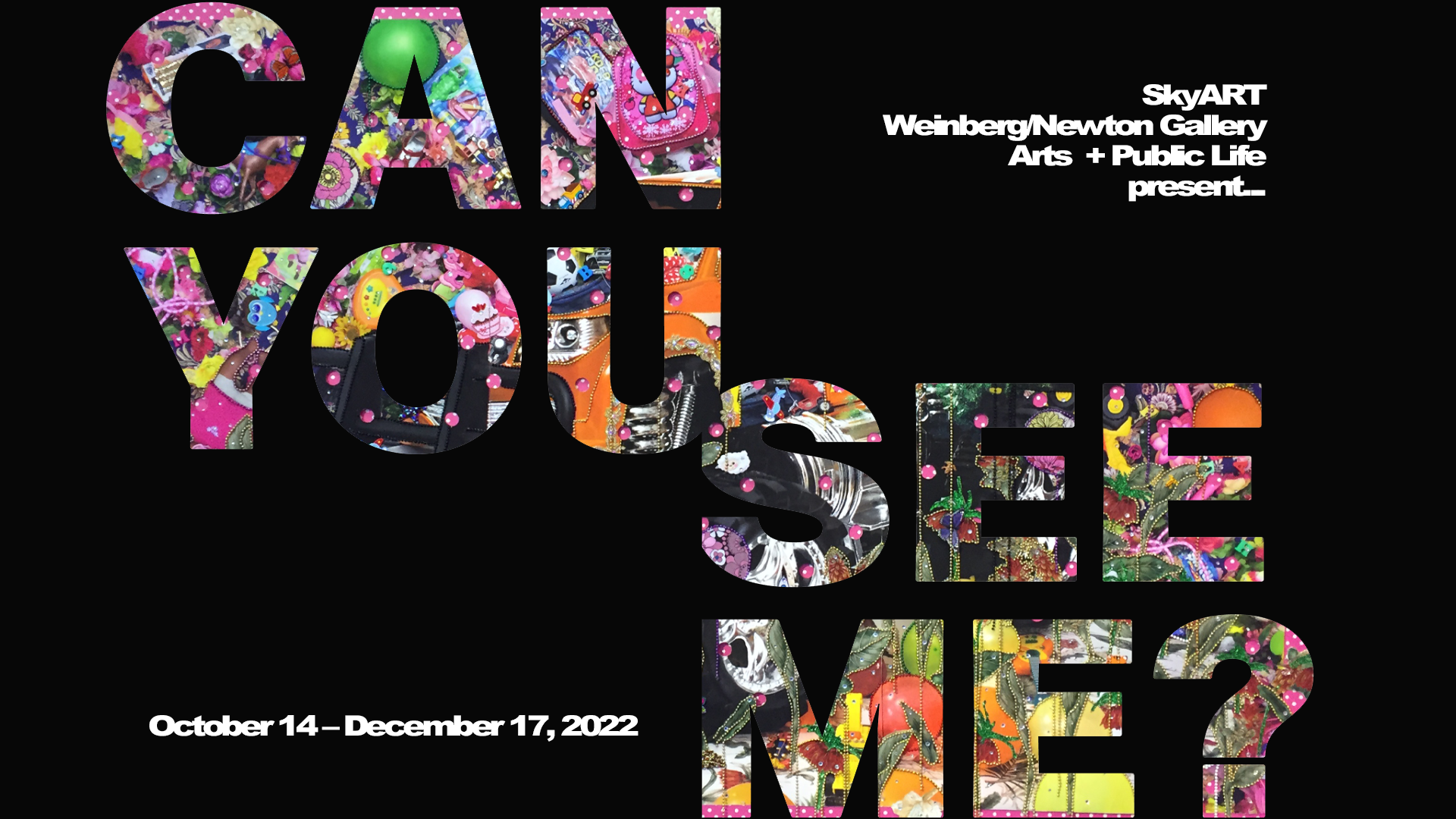 Can You See Me?
Can you see me? — on view at Weinberg/Newton Gallery, Arts + Public Life and SkyART from October 14 to December 17, 2022 — challenges viewers to reflect…