June 9, 2020
by M. Jorgensen
Civil Silence
To stay connected with our Authors behind bars, we've sent them letters with writing prompts and invited them to publish pieces on our blog. This is a piece from one of our Authors, M. Jorgensen, currently in Cook County Jail. You can read his full memoir here. Civil Silence was written May 11, 2020.
The "social distancing" got us distantly social.
But "inside' times have always been like this.
With so many wrongs, we need to write the contagion came upon us in multiple flights.
While media controls with sounds and sight; instill hysteria and panic.
It's no mystery they have us confined. Some manic
The political mind does the same for all doing time
The confined minds tell the most lies
Corona's the new system of control; incarceration and slavery, the old
Mayhem in the street sand now millions off their feet
Masked. Alone. Quarantine zones.
No more seats at the table.
Unable to warm when ninety-three million miles from the sun
I'll get colder before al said and done
No more crossed spaces, only vacant faces
Let's set some plates at the empty places for the fallen with a moment of silence
.
.
.
Corona's got everyone; persona non grata
But personally it's worse than the media claims it to be
While many faces facing despair externally seem
Without a single care
Lies
Mainly all are scared
This is Covid-19 twenty-four seven
Three hundred 65 days isolated from the world.
More people everyday dying, everywhere families crying,
While they say, "Trying harsher sentencing is the only cure"
Using news, movies, and propaganda to instill this fear.
We're near underclass status;
Victims of the virus;
Another victim to the violence.
Silenced. Locked up.
Throw away the key.
Curfews in effect
But last time I checked,
Everyone going through a stretch has these issues.
This is everyone's problems except the rich and prestigious.
They're the ones who wanted this, we never needed it.
Seems they're the ones who feeded it
…to us
Feeding us lies and tying further down our rights.
The wealthy have the middle and lower class in sight.
The confined mind is too weak to fight or speak on behalf of humanity's plight.
Where is the love and compassion?
Where are the questions that no one is asking?
I'm telling this in a matter of fact;
That more will be dead or under control after this act.
This superflus not just an attack on the system.
It's a trap, a snatch, on the air that we're missing.
Our freedom? Our rights?
That's what we're missing
Make this our mission:
"United we stand
Divided we fall."
Confinement & distancing:
They made that call.
Their alignment of interests got us instantly twisted.
Inside. Out.
Designer infections and the department of corrections.
Another global catastrophe.
Population control, if you ask me.
Recent Posts
March 15, 2023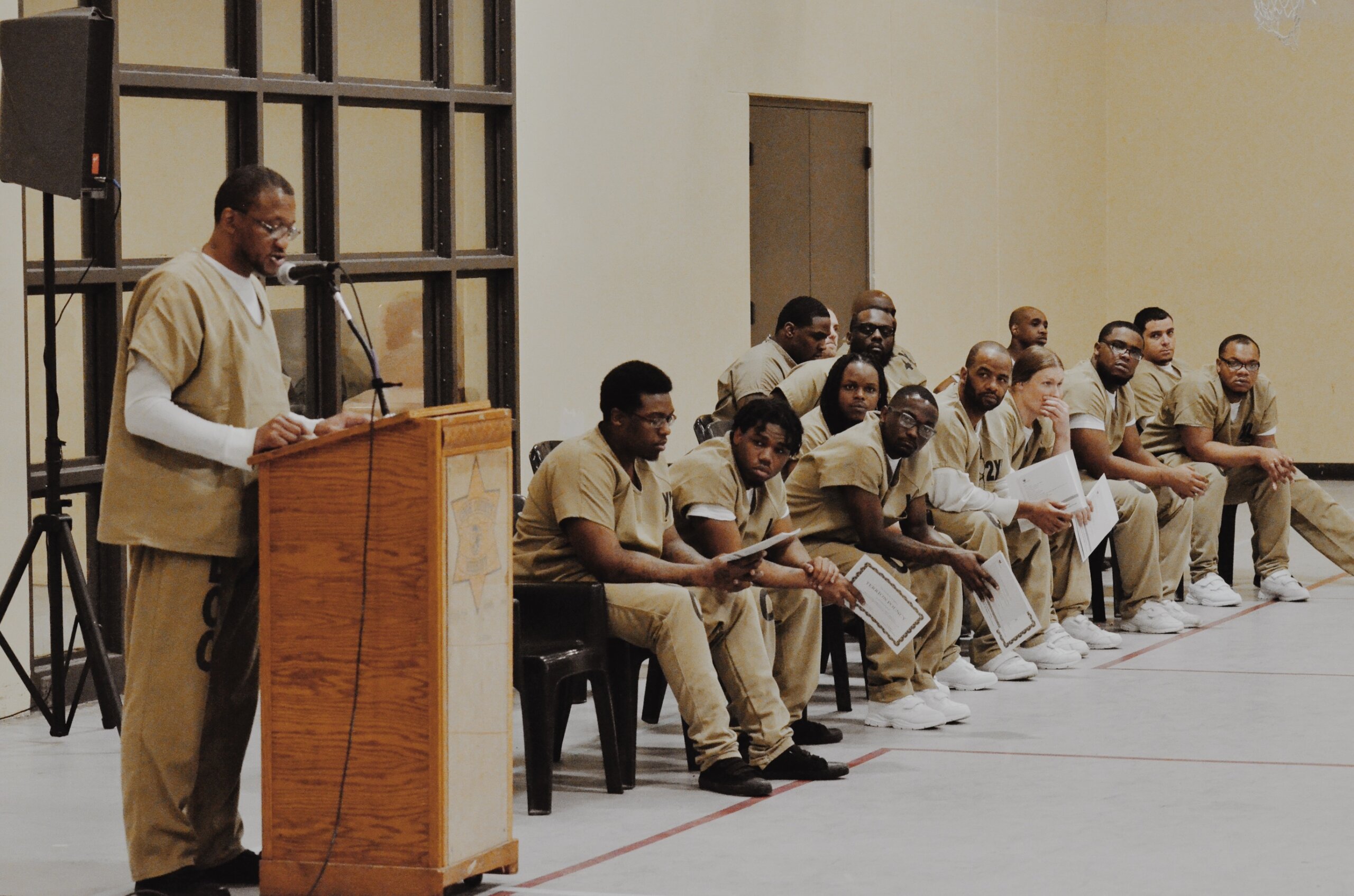 My Life by David J
I'm just waiting on my big chance to perform the best show for the rest of my life with freedom and happiness. My time will…
February 6, 2023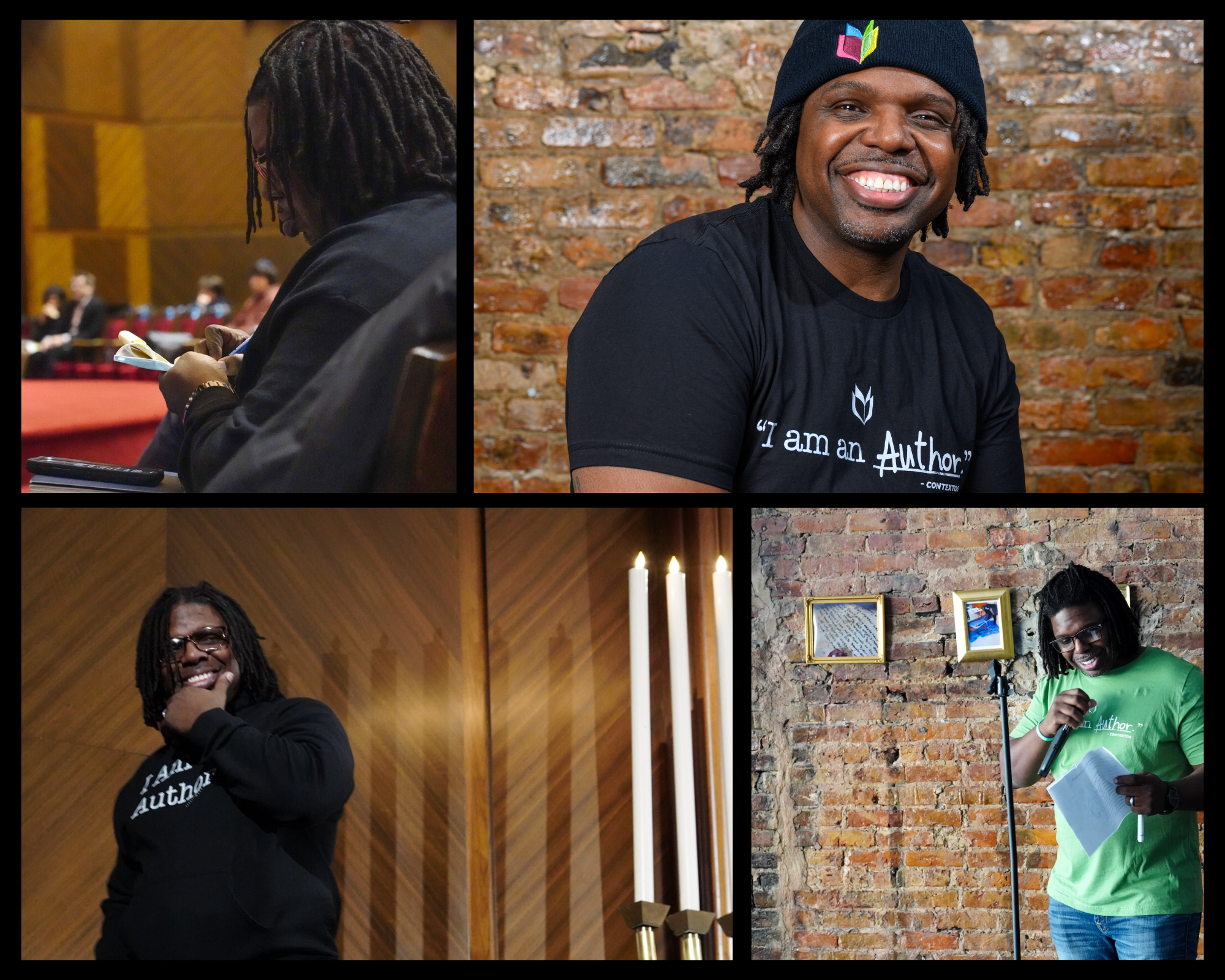 Connect, Construct, Continue.
In that spirit, it is in my incredible honor and privilege to announce Johnny Page as the new Executive Director of ConTextos in Chicago.
October 13, 2022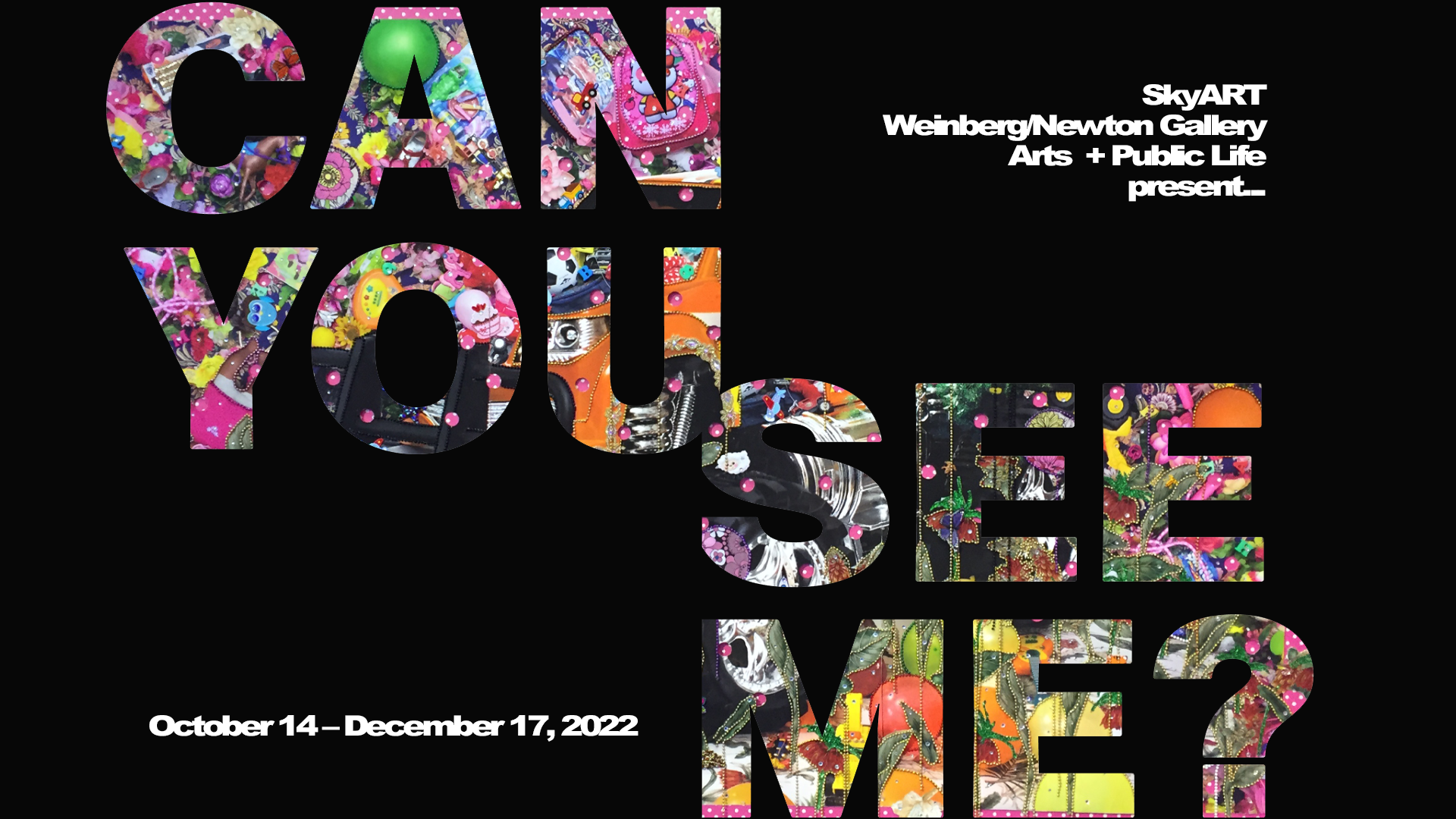 Can You See Me?
Can you see me? — on view at Weinberg/Newton Gallery, Arts + Public Life and SkyART from October 14 to December 17, 2022 — challenges viewers to reflect…