octubre 2, 2017
by Debra Gittler
A PIECE OF CHICAGO IN EL SALVADOR
Two days ago, I attended a Publication Celebration in Apanteos prison in El Salvador.
Ten days ago, I attended a Publication Celebration at Division 10 of Cook County Jail in Chicago (CCDOC).
Wow!
In both places, the writing process is the same. In each class session, Authors read together to spark dialogue based on what we call "the heart of the story"— the message, the intent.
They analyze author's craft: How did the author tell this story? How did they use sensory details or zoom-in on moments? What was the intended audience?
And finally, they write. They write multiple drafts of memoirs, pick one to revise and revise and revise and finalize and then tear it apart to build and illustrate a book. And then they publish. And in the process, they learn to give and take feedback, build a cohort of peers, cry, laugh, give up, lose hope, be inspired, find something deep inside themselves that they want to share publicly; and then find healing as they write and rewrite, and resilience as they present a published book to the world and a new chapter in their own lives.
But what's different.
At CCDOC, Authors (detainees) wear rubber flip-flops over socks, khaki jumpsuits emblazoned with the size of the uniform; X, XL, 4XL. At Apanteos, they wear polos and jeans, belts and sneakers and watches.
At Apanteos, the event started with a Detainee Band and a Detainee clown act, entertaining an open-air room swarming with family members and detainees and invited guests… a mix of people in which it's nearly impossible to separate the incarcerated from those who are visiting. A cacophony of clown jokes and marimba and the buzz of 120 guests, a sweltering heat, flimsy plastic chairs strewn all around.
At CCDOC, the event began in organized rows, family and invited guests sitting in a fluorescent-lit gym with terrible acoustics and the echo of institutionality; the audience faced empty chairs in two rows, waiting as Authors filed in accompanied by uniformed officers.
In CCDOC, Authors stood at a podium and gave reverberating speeches, overcoming echoing acoustics and occasional screeching feedback, adjusting the microphone from six-foot-six to five-foot-eight. The Publication event is monumental for Division 10, where programming is still in the pilot phase and outsiders are rarely invited in. The audience held back tears as they strained to hear speeches that detailed the writing process, building community, reflecting upon the past, projecting toward a positive future. "I refuse to let this moment define the rest of my life," said one Author, and the audience stood with applause. Guests cried throughout the performance, family and strangers alike. "I want to recognize the victims," said one Author. "Not just the victims of violence, but our family members and loved ones who are busy picking up the pieces while we are in here. Sorry. And Thank you." Tears. Tears.
In Apanteos, the Publication was part of a larger graduation for Peace Promoters, part of an institutional level commitment to programming: vegetable gardens, tilapia farming, language instruction, cooking classes and more… all detainee-led. The event was led by detainees with the formality and sentimentality so typical and endearing in El Salvador: a formal panel of VIP (I was one!) to present graduation certificates, handmade gifts from carpentry and welding and carving programs presented to guests, dramas and speeches by detainees, interspersed by a set from the detainee band, a visiting (famous) singer, speeches from collaborating organizations.
Meanwhile in the audience, detainees sat with their arms around their loved ones, hands on knees, cuddled next to mothers, lovers. Detainees—Authors and graduates from other programs— walked freely around the room, from their friends and colleagues back to their loved-ones. I saw one man with his head on a woman's shoulder as she cried, removing her glasses to wipe away the tears. I saw another young man inflate his chest as he introduced the beautiful young woman at this side to his peers.
At CCDOC, there was 10 feet between where Authors sat and the audience that faced them. Authors were called one-by-one to present their books to their invited guests. They were not allowed to touch: no hug, no hand-shake. These men had been incarcerated one, two, six years without physical contact with a loved-one. They presented their book, stood next to daughters, sons, mothers, lovers with a smidge of distance and one human being (me!) between them, the tension and tears so thick…
As I left CCDOC last week, the authors had already returned to their cells, and my heart was heavy thinking of the sadness and letdown after such a big day, a day where for 90 minutes, Authors felt free. I walked past security, showed my ID at the double gates, and felt the enormous anticlimax after so much anticipation awaiting the event. I entered my car alone, checked texts, started emailing thank yous.
As I left Apanteos two days ago, I fanned myself with a loose paper, my brow dripping. The graduation, scheduled to end at noon, was only half-way into the agenda at 1:15. We left the event space into a sprawling courtyard where detainees—or maybe they were guests— played soccer, and dozens of small groups lounged under trees and in the grass eating and talking. I asked a Jail employee: How can you tell a detainee from a visitor? "There's no women detained here," he began. "And detainees wear only sneakers, so that's one way to know." I scanned the feet all around me and wondered who was a detainee and who a guest. I wondered why the detained don't just walk out the door, past the armed guards with their faces masked in black. How would the guards know?
In Apanteos, I noticed one family sitting under a tree, one man in sneakers with a woman and a man in dress shoes. They were eating chicken. Our Authors in Chicago always for chicken. But in Chicago, chicken is controversial and dangerous. Bones might become weapons.
In the last ten days, I've seen incarcerated Soy Autor Authors publish memoirs in two countries. And both filled me with hope and sadness.
We have so much to learn from each other. #AuthorTheFuture.
Recent Posts
junio 15, 2021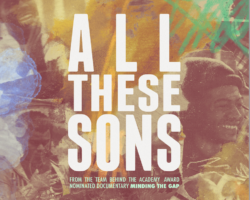 Expose Not Exploit
Last Saturday, the documentary All These Sons premiered at Tribeca Film Festival, highlighting the power of the ConTextos' Authors journey. And this Friday, June 18,…
marzo 31, 2021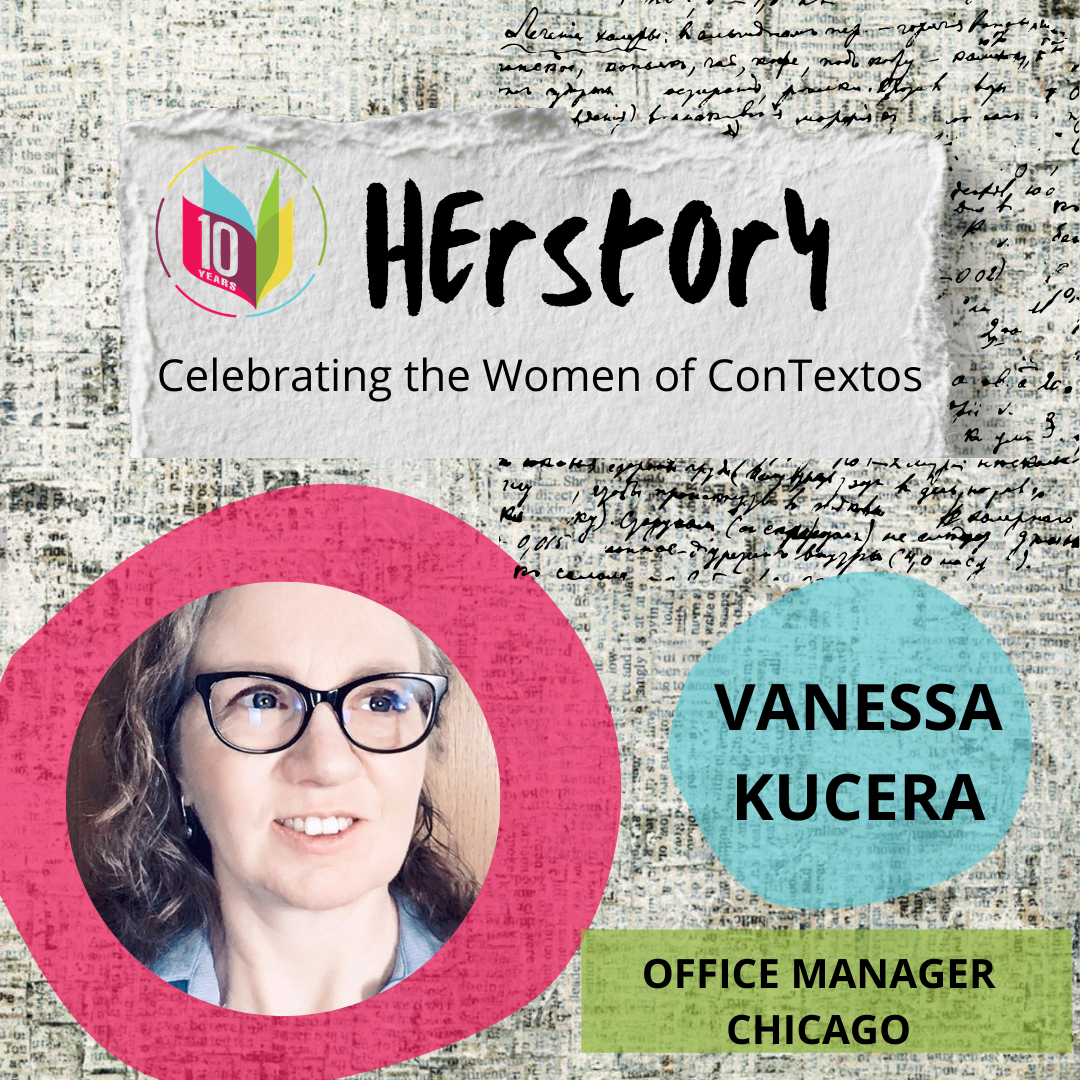 HERSTORY: Celebrating the Women of ConTextos
Vanessa Kucera Office Manager Vanessa is our devoted Office Manager in Chicago who officially joined the team in 2020. As a hard-working Capricorn she helps…
marzo 25, 2021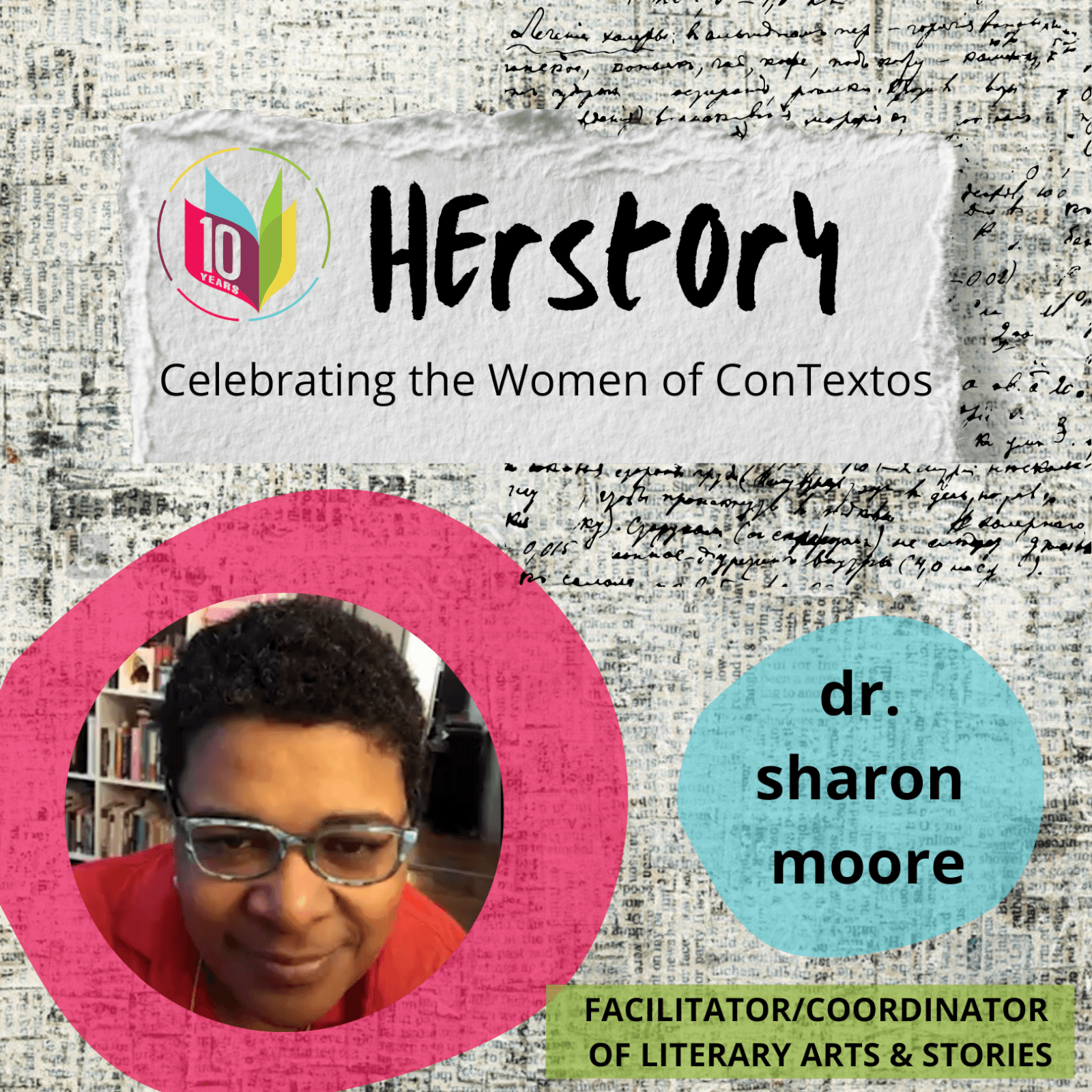 HERSTORY: Celebrating the Women of ConTextos
dr. moore Facilitator/Coordinator of Literary Arts & Stories dr. moore is a conscious wanderer, consistent wonderer, originally from the south suburbs of Chicago and now…