February 10, 2014
by Debra Gittler
THE POWER OF VULNERABILITY
Earlier this year, ConTextos started working with one of the most controversial populations in El Salvador. Better said, one of the most controversial populations in the world: gang members. Salvadoran gang members.
For the past few months, we've been working with this population to implement Soy Autor—ConTextos' memoir-writing program. Last week, I went to observe and meet the authors. Their stories have stuck with me.
Here in El Salvador, I've often heard it muttered that the cops should round up every gangster, throw them in the Estadio Cuscatlan, and let them kill each other off. It's easy to understand such impatience… the violence, trauma, fear that permeates El Salvador is so palpable. And so unnecessary.
International news has detailed the local truce that may or may not have happened among rival gangs in El Salvador, who brokered that truce and what the long-term implications are.
Locally, I hear anger about a truce between rival gangs, and not between the gangs and the people. Murder is down, but rape and extortion are up.
I admit, even as I write this, I'm a bit afraid. Afraid of being targeted, afraid of violence. I'm afraid of this population, this problem, this phenomenon that permeates the news and the local psyche.
Beside me is a stack of writings from this most-despised group. Reading these memoirs—stories that have taken months to edit and revise—brings up a common humanity. Their stories are simple, their vulnerability startling.
These men and women are loved by their mothers.
One left home after their "chonsa"—a shack—was destroyed in a storm. He left his mother and brothers to work as a day-worker, returning weeks later with money for a roof. He was 12 years-old.
One woman writes to her mother, desperate. How could she have let someone else watch her son? He was kidnapped. Disappeared. A child lost.
So many stories begin in happy homes. "My parents loved me." And school—SCHOOL!—was where everything went astray.
Many begin in unhappy families. And then a baby is born. A thug becomes a dad and sees the world through new eyes. But it's too late for change.
A 15-year-old mom does what she can to provide for her son. She realizes now the difference between a teenager's view of the world, and that of a grown-woman.
One man writes of his first trip to the USA. A bus to a tuk-tuk to a raft. Crossing border after border, separated from friends. He takes this entire journey to find the woman he loves, only to arrive in California to find that she'd been deported.
They speak English. They write in English.
They ask: "Why are you doing this with US?" It's such a fair question. After all, this country has so much need. Why work with people who seem to be such a huge part of the problem?
Why are we doing this with "them"?
These participants have never before written their stories. They've never before written about their lives. And yet, the written word is such a part of their identify.
For so long, they've turned their bodies, faces into written tributes of everyone they've loved and lost. Tattooed names wrap around necks, peek out of shirt-sleeves, trace the curve of an arm. Words and letters are everywhere, and yet they've never before had the privilege to write.
These are adults who are experiencing written expression for the first time. One of their most defining attributes is having turned their bodies into registers, having converted their skin into a platform for expression. And yet the page has always been so far away. Ink is part of their identity, and yet holding a pen is rare.
Just as the tattoos can be a harsh, ugly symbol to represent a sweetest love, their stories are both vulnerable and terrifying.
It seems a natural fit that these subgroups with an ingrained desire to write their stories on the only surface available—the only thing they own, their own skin—would thrive in a writing program.
Debra Gittler
Founder and Executive Director
Recent Posts
November 23, 2022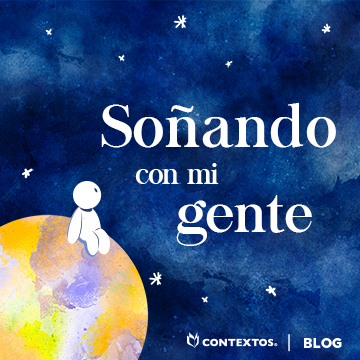 Soñando con mi gente
Por Ramel Ascencio. Ramel es un joven de la red de ConTextos quien nos comparte una poesía inspirada en El Salvador. En ella no solo…
November 10, 2022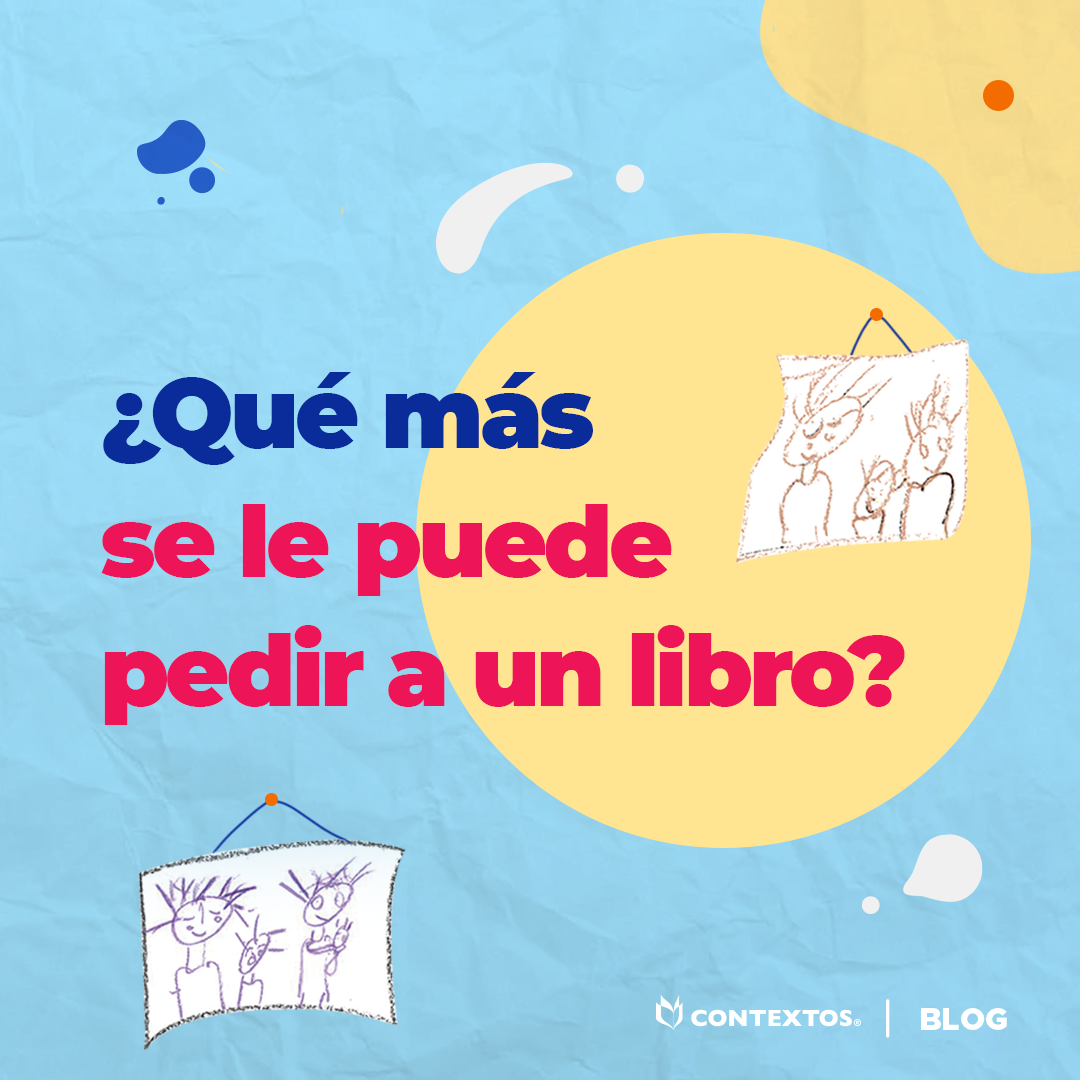 ¿Qué más se le puede pedir a un libro?
Por Daniela Raffo Las hicimos el año pasado y fueron un éxito, así que las repetimos: un sábado al mes el Teatro Luis Poma abre…
October 27, 2022
No es solo estar triste
Por Elizabeth Campos, joven de la red de ConTextos. Ya han pasado más de cinco años que intento salir adelante, la gente puede tomar a…