December 11, 2017
by ConTextos
HUMAN, LIKE ME
I went today with the team and Selena to their final class at "La Granja", Centro Intermedio Penal in Ilobasco.
The sky was blue and it was sunny out, which makes me think in retrospect, that I should have expected this day to be full of light, and that it would be a beautiful one.
Jennifer came to meet us at the gas station, full of life and energy. We arrived at la Granja at around 9:30 a.m., where the "Soy Autor" group was already at work. Maite and I were introduced by Enrique to the authors and we each sat down with a different group. They were talking about a bell curve in which they had written down the different experiences they'd had through the "Soy Autor" program.
I was stirred by what the authors shared as their challenges, obstacles and best moments throughout the process of writing and creating a book that recounted their life story. I could hear their voices and respect their silence. I immediately started feeling connected to the authors' emotions, experiences and life events that recounted a story of losses, difficulties, broken relationships, abandonment, heart aches, pain, frustrations, life interruptions, bad choices, longing.
We participated in a dynamic where the authors told us who they were. This was done by writing "I am" messages. And I heard the hope in their closing statements.
Their last task was to look for a front page, images (cut out from magazines) and they gathered around the table searching for a picture that gave meaning to what was most important in their story. I helped some of them look for the images, read some stories and a "novel" in progress!
One of the stories that a great impact for me was to read about one of the authors being seven years old, his little brother and he were told by their mother : "I have found my true love and I'm leaving," never to see her again. I also read about how streets and alleys became someone's home and "classroom." I read about how much they missed their mother who had died. How proud they were of their siblings. How much they missed their families.
I was left with a sense of hope because I knew these authors, having been active gang members, were now convinced that they can choose differently. As a matter of fact, this particular group of authors, were all young men who have renounced to their gang affiliation.
Writing their life stories healed mine, made me look at them as human beings, just like everyone else in that room. Their writing and sharing made us all equal in that room, in that moment. Then, I realized how important "Soy Autor" is and how much it helps young men who never thought about reading or writing as a tool of inspiration, as a vehicle for identifying themselves in someone else's stories. And most importantly, how intrinsically important every detail throughout the process is, in order to find their voice.
I am thankful and I am in awe of what ConTextos provides to the people we serve. We have in our hands, the opportunity to make a difference in someone's life, to be that source
of inspiration.
The change has to come from within in order to someday, hopefully, not have more violent gangs in this country.
I left the Granja, with my heart full and hopeful. I left and cried, counted blessings, thought about the authors and that they will leave this Center. They have changed, but the world they go back into has not changed. I realize this change has to come from within. I realize that once they are out, they're out again and I wish them the best, encourage them to keep writing and hope that their dignity is restored and that God may keep them safe.
I am amazed and proud of ConTextos' work. I feel a sense of commitment to these authors whose lives have touched mine, who have become real to me, who are not just a scary image, their eyes reflect life, they are human, like me.
Por Gloria Raskosky, Directora Interina ConTextos.
Recent Posts
April 8, 2021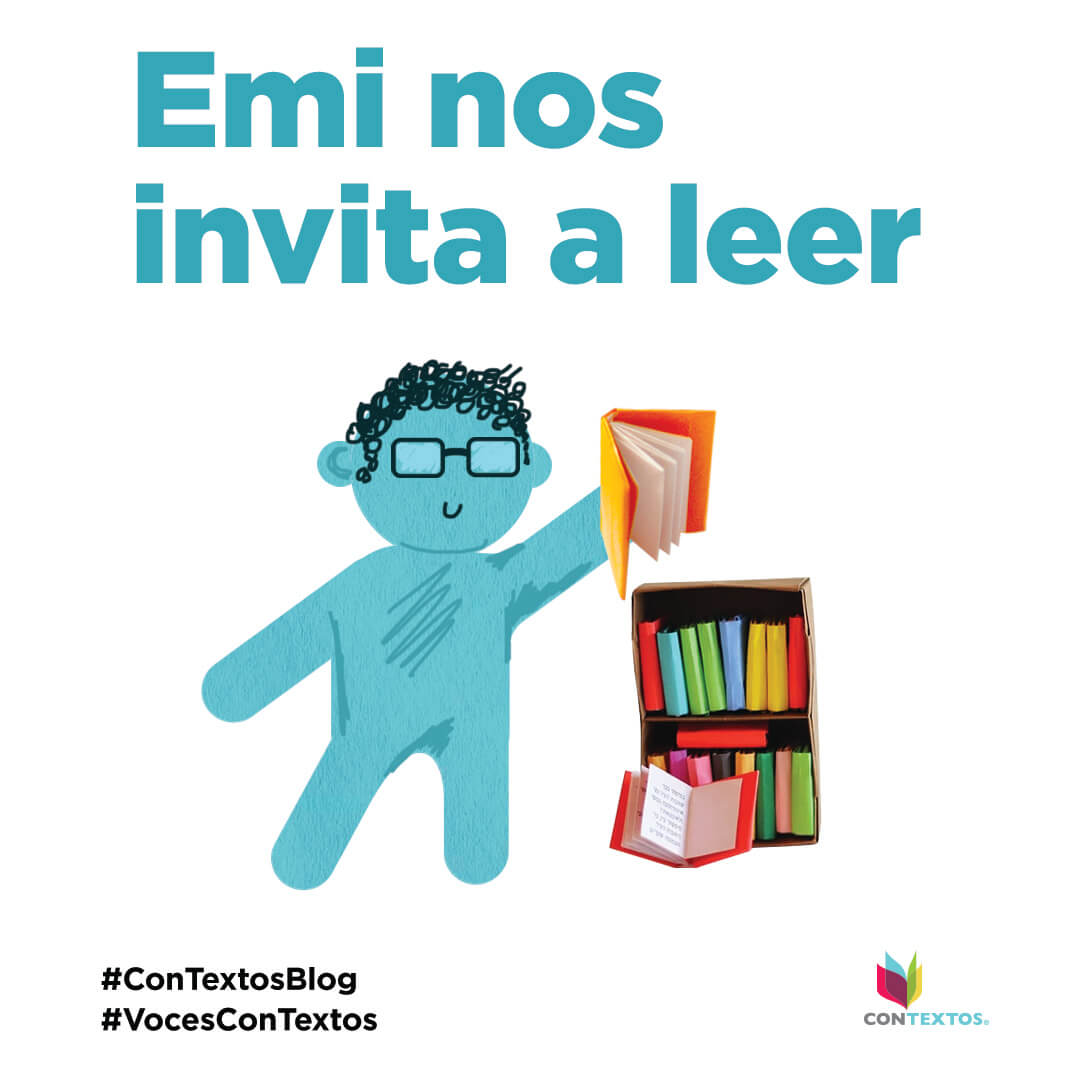 Emi nos invita a leer
Hola. Mi nombre es Edmilson Yanes y formo parte de la red de jóvenes de ConTextos. Tengo 15 años y voy a noveno grado. Me…
March 26, 2021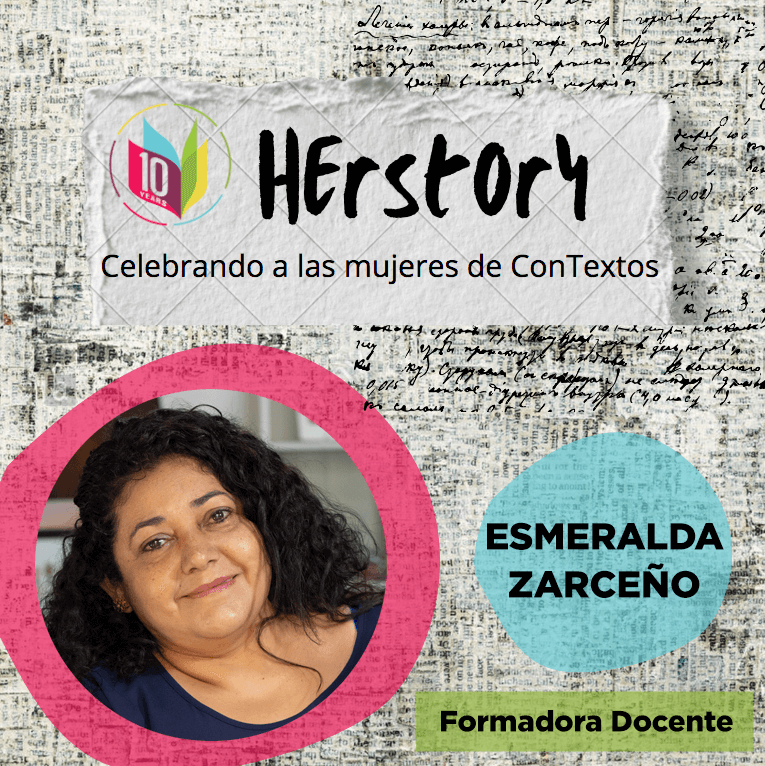 HERSTORY: Celebrando las mujeres de ConTextos
Esmeralda Zarceño Formadora docente Esmeralda Zarceño es formadora. Trabaja con docentes, niños, niñas y jóvenes con una dedicación absoluta. Tiene un optimismo desbordante. Para Esme…
March 26, 2021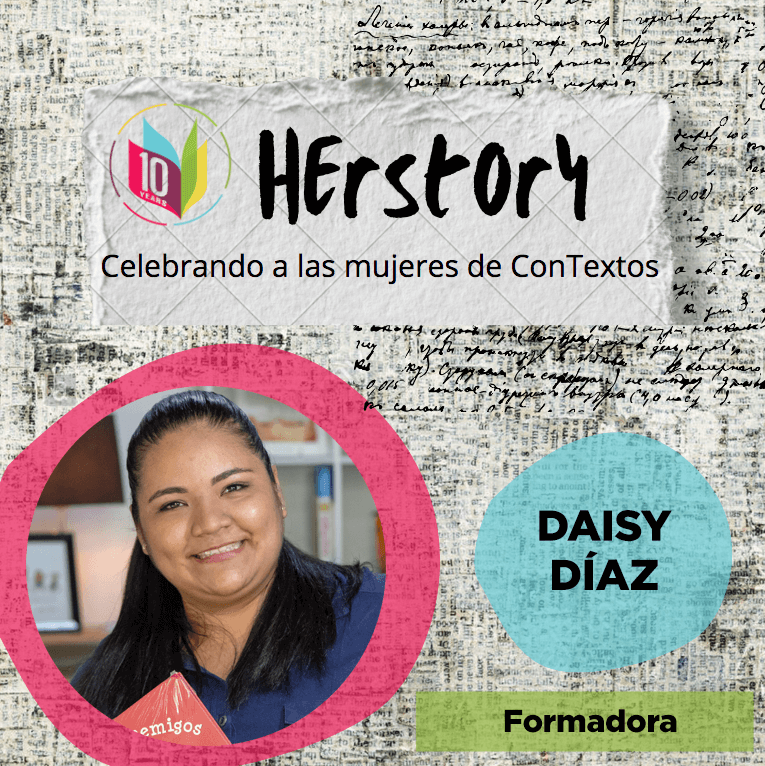 HERSTORY: Celebrando las mujeres de ConTextos
Daisy Díaz Formadora Daisy llegó a ConTextos en el año 2016 siendo estudiante de Trabajo Social. ConTextos la vio trabajar su tesis, sacar su título…