October 2, 2017
by ConTextos
A PIECE OF EL SALVADOR IN CHICAGO
When I got ready to go into Cook County Jail in Chicago, I went through the same check-over I do for prisons in El Salvador. No earrings today, no bracelet today, no necklace today. Just you. I put a sweater on over the tank top I usually wear in the tropical heat; I get cold more easily now, and a clear sign at the entrance of the jail explained that bare shoulders are not appropriate in this place.
This day was all about Chicago and the Authors' Circle in CCJ, but I couldn't help thinking about El Salvador, where it all began as Soy Autor (I'm an Author). This year in El Salvador we are working in five different penitentiary centers. Our young authors have tattoos on their faces and necks, the body language of those who are constantly watched and watching, and so much shame, too many wounds, to know where to start writing. But write they do, about "decisions made," children, parents, loss, and birthdays. We don't teach them how to hold a pen and trace the letters, but rather, as their counterparts in Chicago explained, that writing "is a tool we can use to lift us up, to reflect and remember."
In Chicago, the publication celebration is held in a brownish beige gymnasium with impressive echoes. Donald, in his brownish beige shirt and pants, is the first author to speak at the podium. He adjusts the microphone about a foot higher—he is a tall guy. Before he talks, he flashes us all an enormous smile. "Good morning!" he calls to us, and we respond. Donald and his colleagues tell us how writing their stories has made them think about how to change how they live. They spoke often about their emotions (I've never seen men so aware of their emotions), how important it was to have their community of authors around to "lift them up." Writing in a community helps authors heal past traumas—they are not in jail because they have had an easy life. Before ending up in Division 10, max security for violent offenders, they were victims of trauma. To heal, these men need the space and the attention to develop social emotional skills to deal with difficult pasts and challenging presents. They need the self-knowledge and the confidence to be able make different, difficult decisions in a context that doesn't make it easy. That's why we're here.
"They give us hope, but no, it's not hope, because we are actually achieving something," one author told us about the sensation of writing with his colleagues, Debra, and Lisa.
Hope is precious. These men, together, are giving names to the varied experiences that make them who they are, and sharing them. They've seen the power in their word. This is achievement: they are now published authors. This is hope: they are deciding who they want to be in the future.
I'm trying to fit our authors from both countries in my head. I've cried reading stories in Spanish, in English. There are needs in common: healing, social emotional development, real opportunities for "reinsertion" into society with a job and support. ConTextos is working with and against systems in both countries to create change. In El Salvador, most of our authors are minors and struggle to visualize a long life in the face of so much death. In Chicago, our authors are stuck in a state of limbo as they await sentencing, but have already made a tangible connection to youth "on the outside" through their memoirs.
Our name, ConTextos, is based on the belief of the power of texts in context. We read and we write because it makes us better thinkers and better people. The transformations we've seen in our authors from Soy Autor in El Salvador and the Authors' Circle in Chicago are the perfect example. But they also make us, their readers, better by making us see contexts that we thought we already knew through their eyes. In ConTextos, we share the responsibility of being the first readers, teachers, coaches, editors and librarians of these stories. Whether in Chicago or El Salvador, we play the same role and share our authors' hunger for "hope and achievement."
Anne Ruelle

Recent Posts
March 31, 2021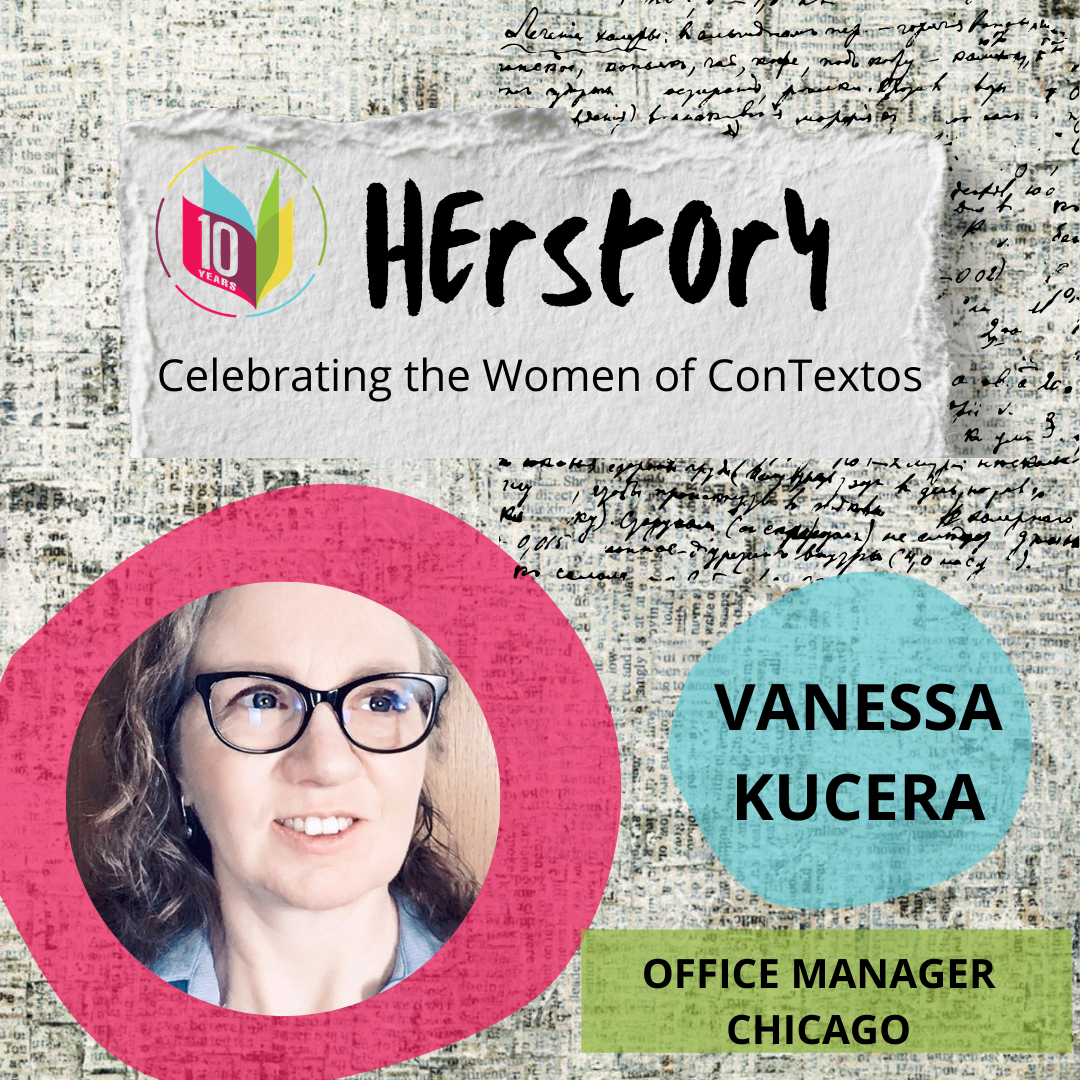 HERSTORY: Celebrating the Women of ConTextos
Vanessa Kucera Office Manager Vanessa is our devoted Office Manager in Chicago who officially joined the team in 2020. As a hard-working Capricorn she helps…
March 25, 2021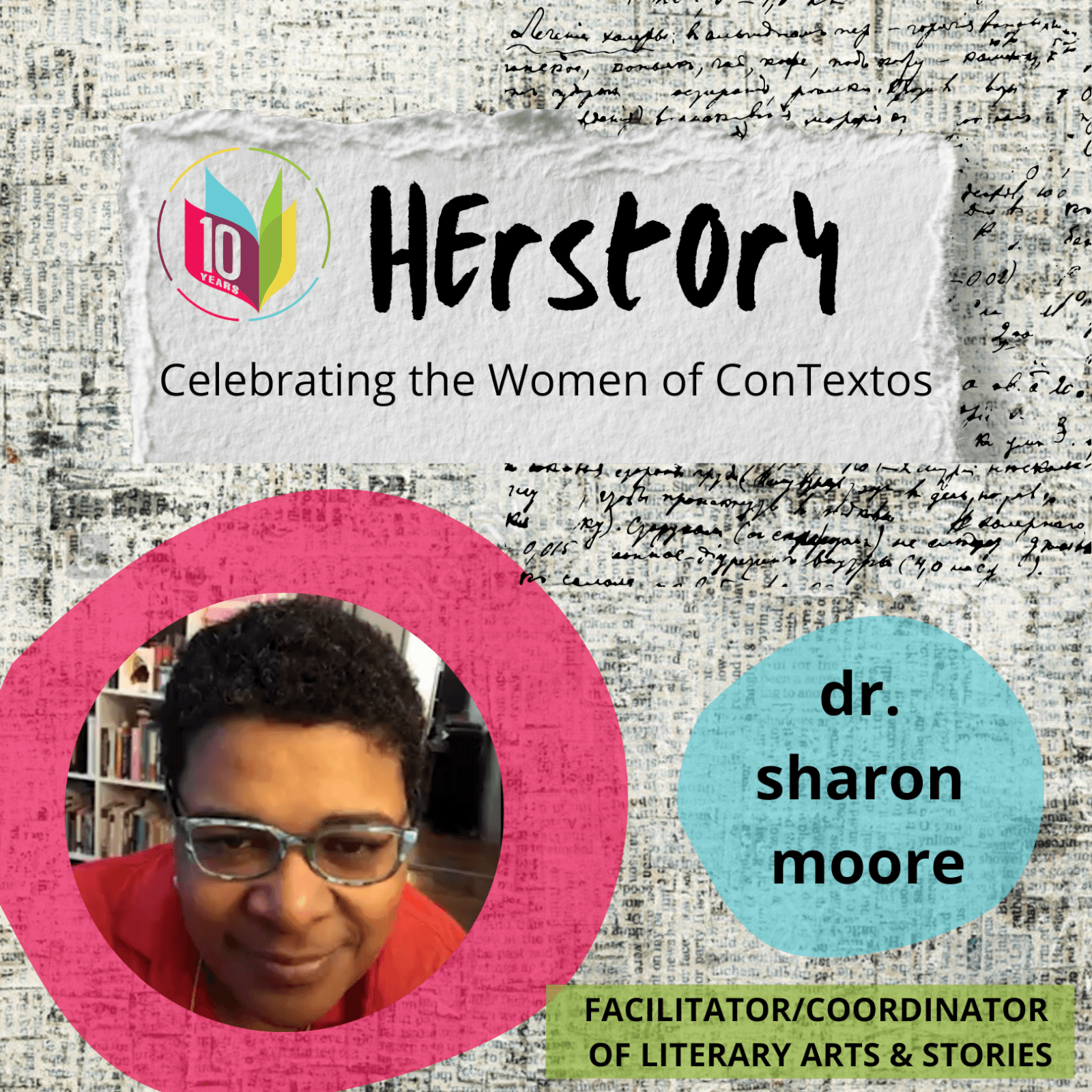 HERSTORY: Celebrating the Women of ConTextos
dr. moore Facilitator/Coordinator of Literary Arts & Stories dr. moore is a conscious wanderer, consistent wonderer, originally from the south suburbs of Chicago and now…
March 11, 2021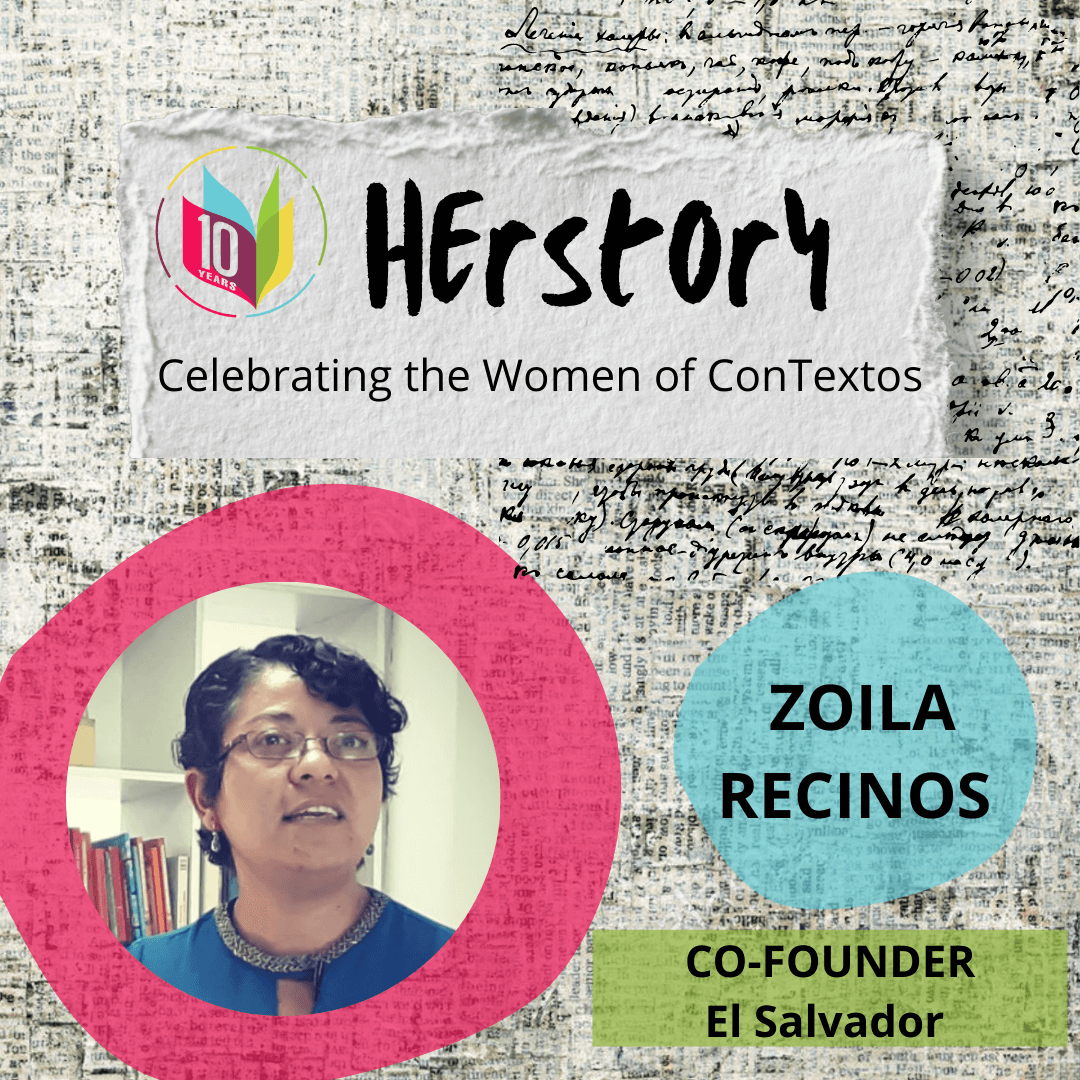 HERSTORY: Celebrating the Women of ConTextos
ZOILA RECINOS Co Founder/Director of Educational Programs Zoila has been with ConTextos since day 1. She is the heart and soul of everything literacy at…