August 11, 2019
by Grace Cooper
Salon Speaker: Judith McCray
What is Salon? Every month we bring a writer or artist into Cook County Jail Division 10 to share their work and have a conversation with published Alumni Authors. Salon Speakers discuss their writing process and engage with Authors through thought provoking and meaningful conversation – a learning experience is beneficial to all involved. We sit down with our guests and ask them about their experience at Salon, and how storytelling influences their work.
Judith McCray is a multiple Emmy award-winning writer, director and producer with more than twenty-five years of experience in broadcast production and programming. A former producer and program developer for WTTW (PBS/Chicago), McCray is president and founder of Juneteenth Productions, which develops and produces documentaries and programming for broadcast, educational and internet media. She currently produces the audio podcast Zebra Sisters for the Chicago Sun-Times.
What specific comments or questions about your documentary (Nubia and the Mysteries of Kush) stood out to you?
The question "what can you do to help us, why are you here?" That really stood out to me because it was a grounding and relevant question in terms of: you have us as your audience, but this is an exchange. We can admire what you're doing, but then what? That was the biggest human connection I got to be part of. Then I guess it was the questions around what was it like being a black woman traveling in Africa, and talking about the difficulty and my own surprise about not just being a black woman, but being non muslim and being a female. That I was completely invisible, especially in Sudan. So that took me back to a place that I pushed aside, and that reminded me of how uncomfortable I still am, and I feel for women who live in those countries and are invisible, and who are still denigrate and disrespected as humans.
How did your experience with Salon match your expectations?
I didn't know what to expect, I knew I wanted to be prepared and to be be thoughtful and thorough about why I do the work I do, and the process of how I process and craft. I didn't expect the men to be as warm and receptive and as reciprocating.
You didn't expect to sign autographs?
I definitely didn't expect to sign autographs! And I definitely didn't expect people to have drawn pictures to give me. And to thank me and say keep doing what you're doing. I mean I thought they'd be receptive, but I didn't think they'd be as engaged or interested in me personally, and being so open themselves with their questions, and their concentrated interest.
Did the experience influence, inspire, or enrich you as a producer?
It confirmed why I do the work I do, and why I look for stories and individuals and see myself as a vehicle, whether its audio or visual or both, for the experiences and perspectives of the voices that we don't usually hear, the disenfranchised, people that are considered the other. And certainly talking with men who are incarcerated, these are voices and views that we don't get to hear. And even as they are rightfully or wrongfully serving out time or awaiting for trial to serve time for wrongdoing, but then get out and are permanently scarred and disrespected by society. So to be with them and to see them as these really cool individuals who had really sharp things to say and were very engaged and open it was like, yeah, this affirms why I do what I do. And certainly with our impending podcast Complicating the Narrative it made me more excited about ideas and how to go about putting together the podcast and what kinds of stories we want to tell between Authors sharing their insights about their writing.
How does storytelling influence your work?
Oh it's all about my work, I mean, since I came into work as a journalist and wanting to move into long-form instead of just 30 second news pieces. I've always been approaching issues and and asking how do you address issues of injustice and of empowerment. The only way people respond is through how we think, which is through stories. It's gotta be personal, it's gotta be emotionally compelling. Stories are at the core of everything I do, even if it's a 60 second promotional video, it's still about a story.
I see myself truly as a vehicle for gathering the stories and shaping them into a way they can be received by others in a larger format. Which is why I was drawn to broadcast. How do we get these words and these experiences and these ideas out in a way that other people can benefit from it.
Interested in speaking at Salon? Contact Grace at grace@eks.a0c.myftpupload.com
Recent Posts
March 31, 2021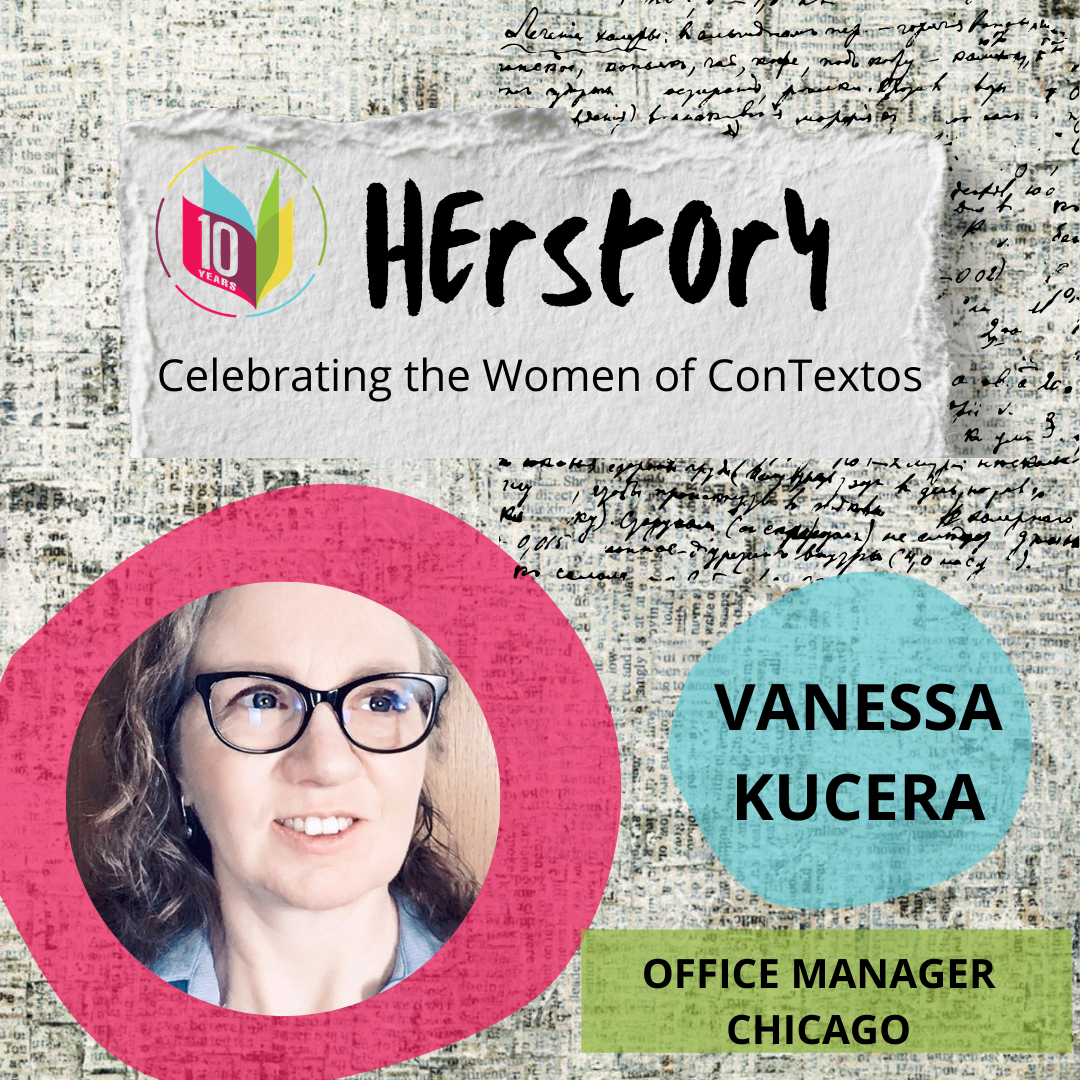 HERSTORY: Celebrating the Women of ConTextos
Vanessa Kucera Office Manager Vanessa is our devoted Office Manager in Chicago who officially joined the team in 2020. As a hard-working Capricorn she helps…
March 25, 2021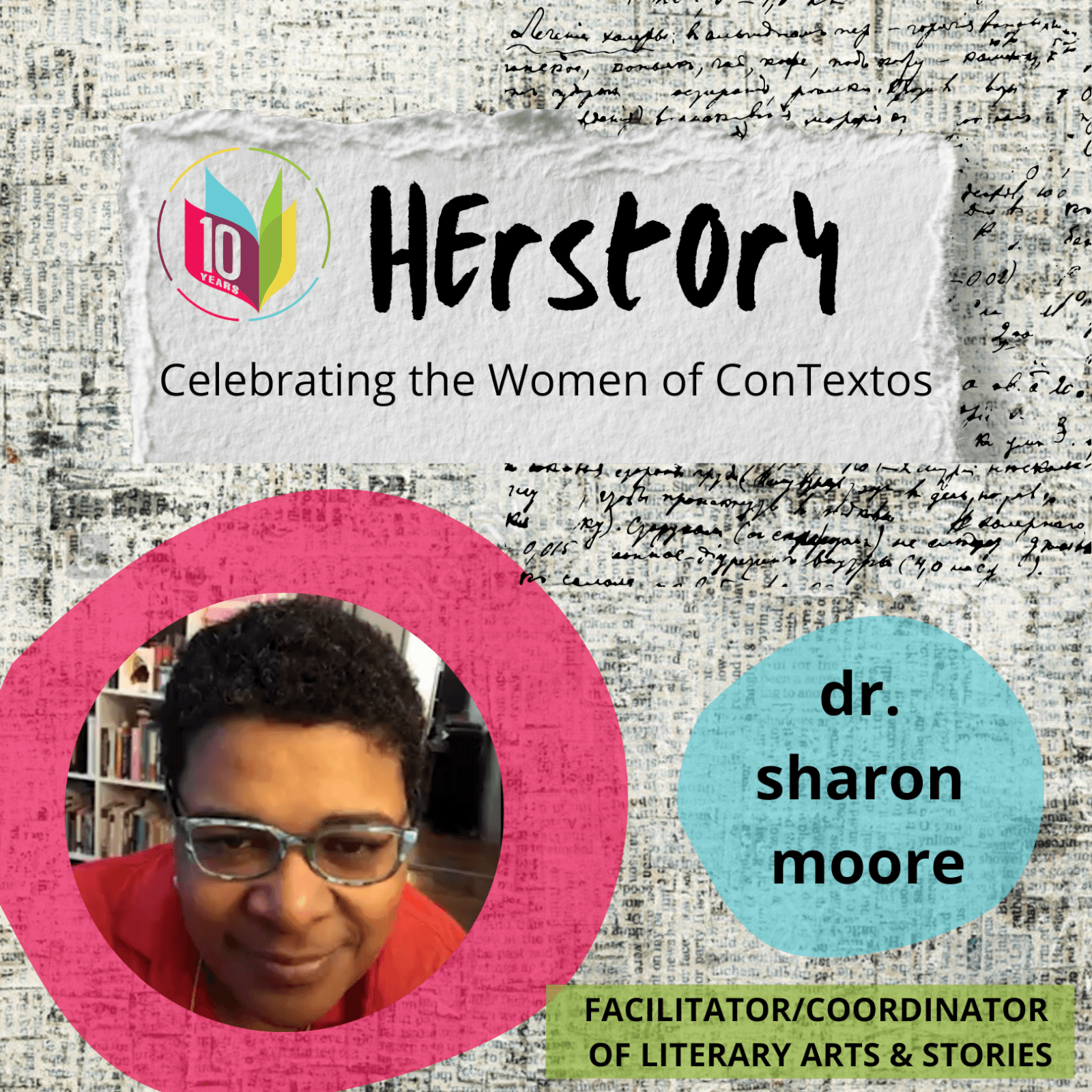 HERSTORY: Celebrating the Women of ConTextos
dr. moore Facilitator/Coordinator of Literary Arts & Stories dr. moore is a conscious wanderer, consistent wonderer, originally from the south suburbs of Chicago and now…
March 11, 2021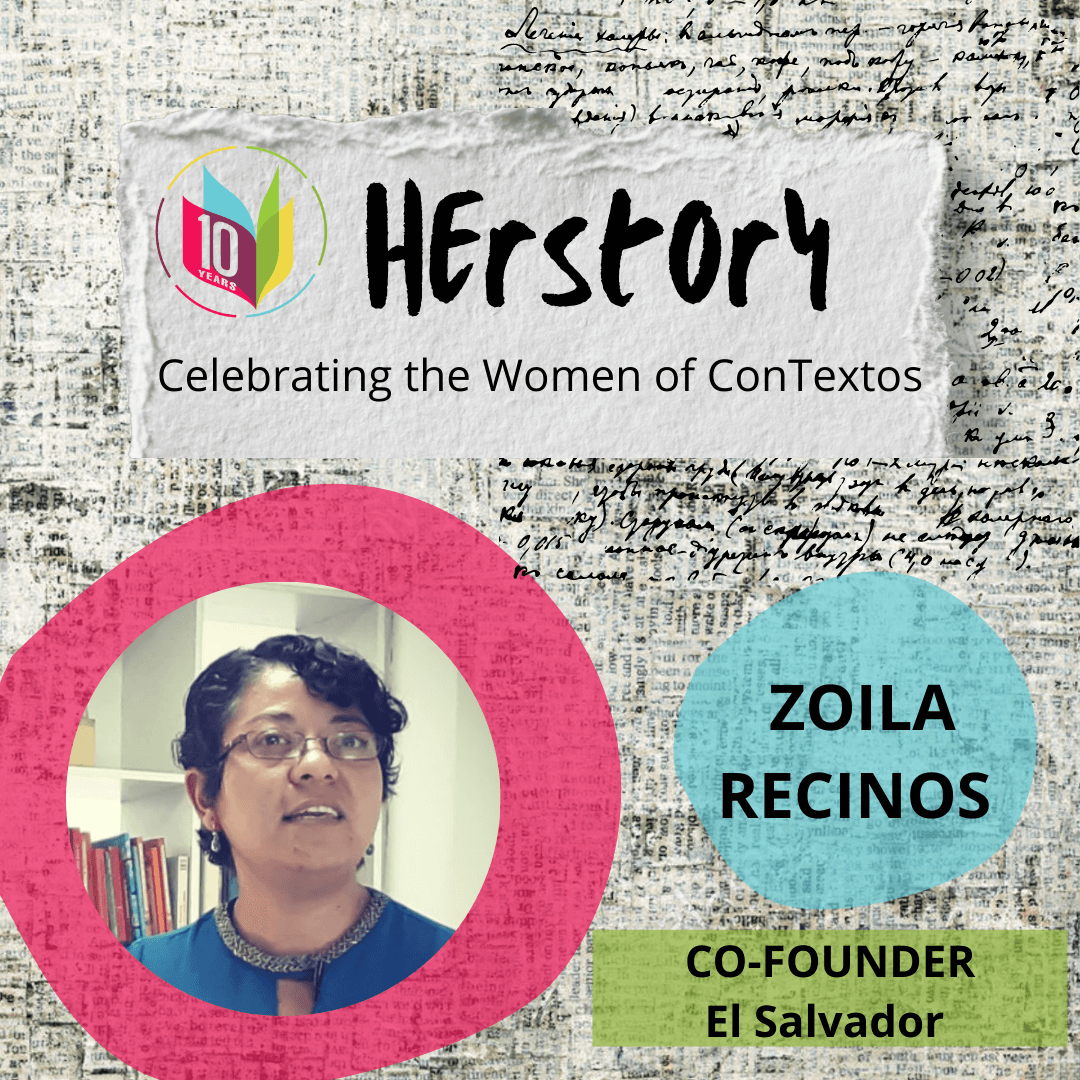 HERSTORY: Celebrating the Women of ConTextos
ZOILA RECINOS Co Founder/Director of Educational Programs Zoila has been with ConTextos since day 1. She is the heart and soul of everything literacy at…