July 18, 2019
by Grace Cooper
Salon Speaker: José Olivarez
What is Salon? Every month we bring a writer or artist into Cook County Jail Division 10 to share their work and have a conversation with published Alumni Authors. Salon Speakers discuss their writing process and engage with Authors through thought provoking and meaningful conversation – a learning experience is beneficial to all involved. We sit down with our guests and ask them about their experience at Salon, and how storytelling influences their work.
José Olivarez is the son of Mexican immigrants. His debut book of poems, Citizen Illegal, was a finalist for the prestigious PEN/ Jean Stein Award and a winner of the 2018 Chicago Review of Books Poetry Prize. It was named a top book of 2018 by NPR and the New York Public Library. Along with Felicia Chavez and Willie Perdomo, he is co-editing the forthcoming anthology, The BreakBeat Poets Vol. 4: LatiNEXT. His work has been featured in The New York Times, The Paris Review, and elsewhere. In 2018, he was awarded the first annual Author and Artist in Justice Award from the Phillips Brooks House Association and named a Debut Poet of 2018 by Poets & Writers. 
What specific feedback or comment on your poem from Authors stood out to you?
The specific feedback that stands out to me was about the poem Mexican Heaven, which they were able to get into and immediately understand the metaphors at work in that poem. I thought that they really quickly got it and we were able to have a conversation stepping off of that, so that was really good.
How did your experience with Salon match your expectations?
This was my first time doing Salon so I'm not sure I had much expectation. It was also my first time going into Cook County, I had only gone into juvenile centers before, so I don't know if I had a ton of expectations, but my experience was really great. The conversations were just really thought provoking and I really appreciated that they were able to have conversations about craft, but also beyond that just us as people and try to spend some time thinking about our shared predicament in this world.
Did the experience influence, inspire, or enrich you as a writer?
The experience was inspiring for sure. It was inspiring because they've all worked on their books and now that they've finished, hearing them talk about their projects…it just inspired me and reminded me how important stories are, and how much depth they have beyond capitalist values. The fact that they have really important work and their stories are just really powerful. It was a reminder of the power of stories.
How does storytelling influence your written work?
Storytelling is hugely important to me, a lot of the poems I write are narrative driven, so they're story driven, and when I was putting together my book what I was thinking about was what poems would I want to give myself as a teenager. So I think in a lot of ways we share similar motivations because a lot of them mentioned that they're writing for particular people, stories about what they want from the future.
Interested in speaking at Salon? Contact Grace at grace@eks.a0c.myftpupload.com
Recent Posts
March 31, 2021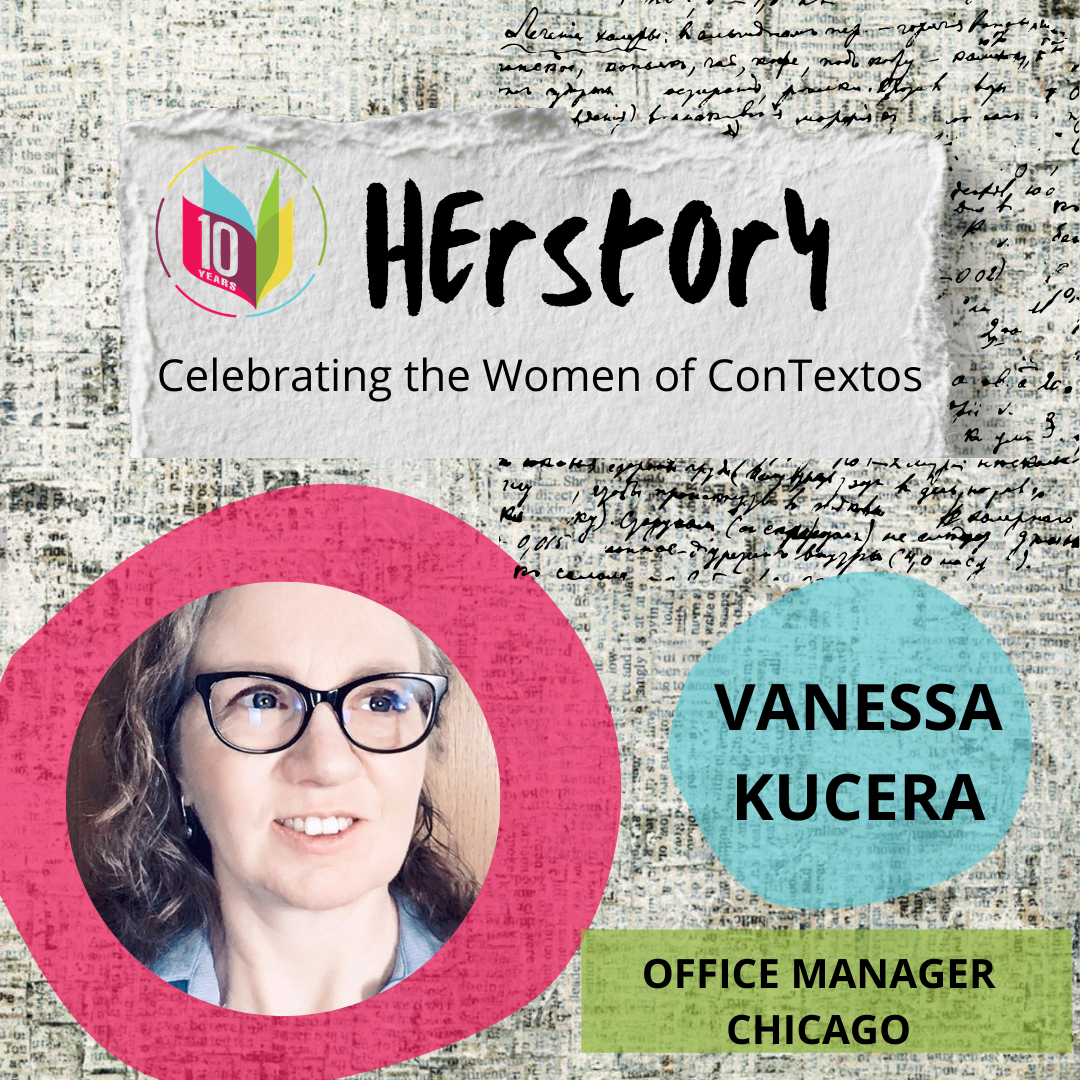 HERSTORY: Celebrating the Women of ConTextos
Vanessa Kucera Office Manager Vanessa is our devoted Office Manager in Chicago who officially joined the team in 2020. As a hard-working Capricorn she helps…
March 25, 2021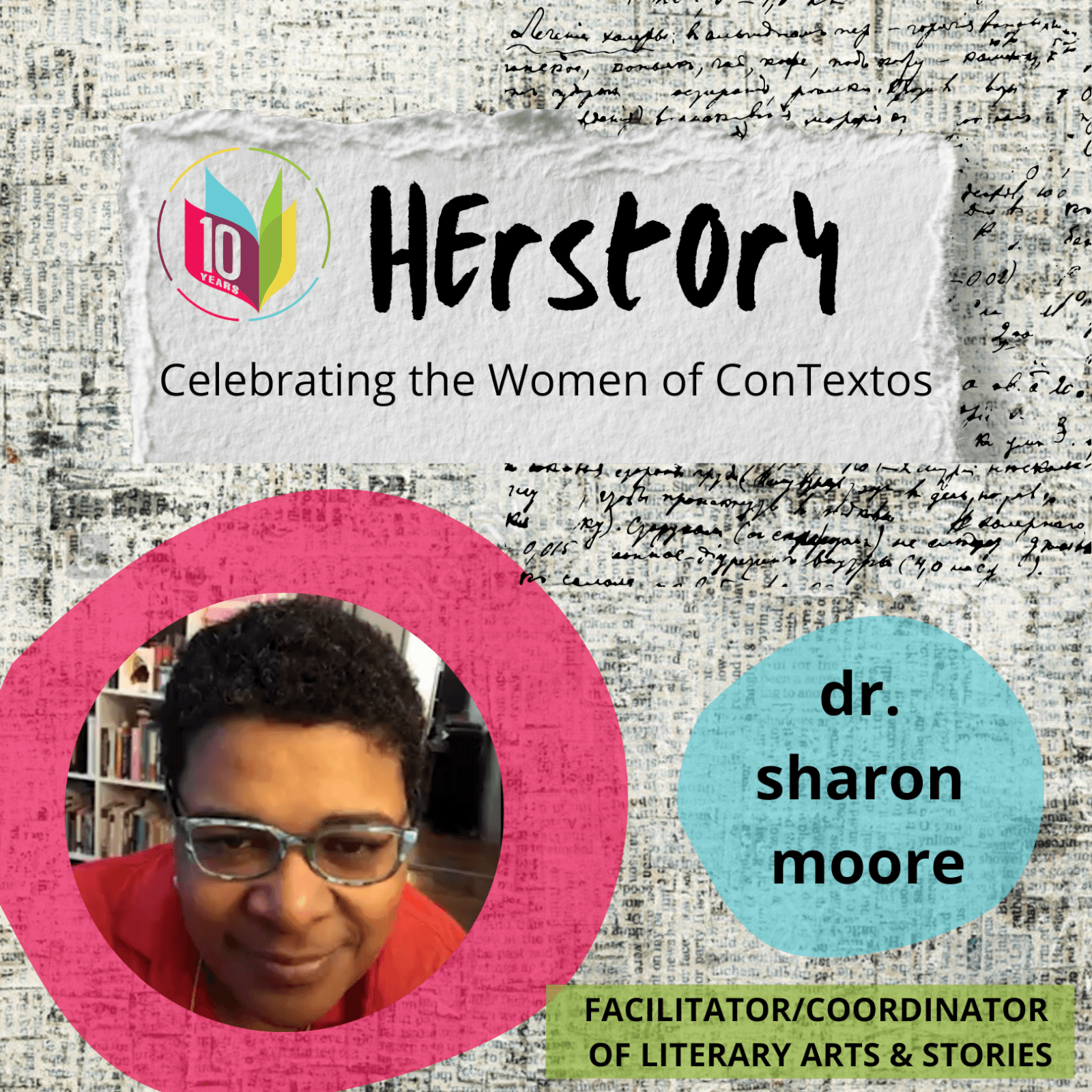 HERSTORY: Celebrating the Women of ConTextos
dr. moore Facilitator/Coordinator of Literary Arts & Stories dr. moore is a conscious wanderer, consistent wonderer, originally from the south suburbs of Chicago and now…
March 11, 2021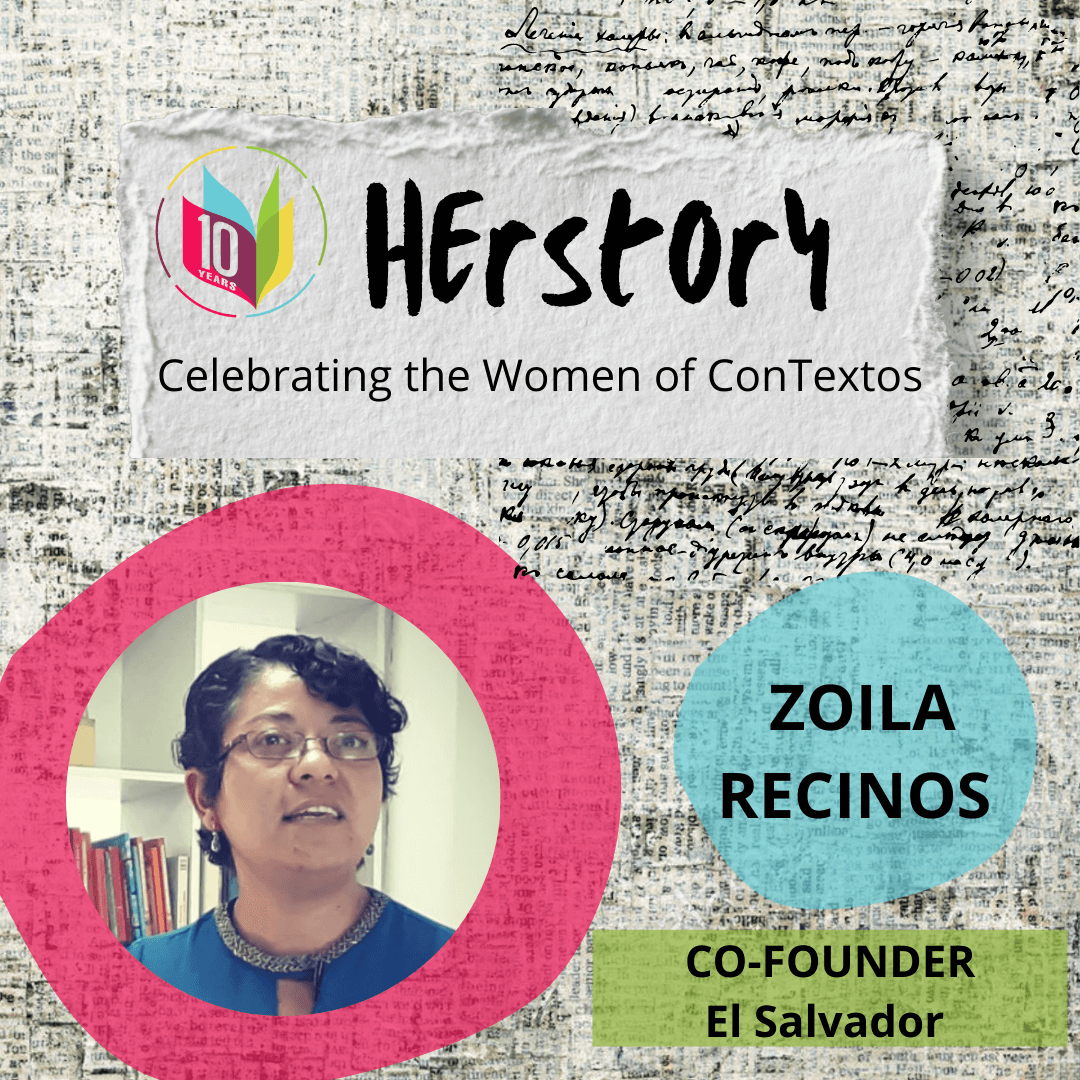 HERSTORY: Celebrating the Women of ConTextos
ZOILA RECINOS Co Founder/Director of Educational Programs Zoila has been with ConTextos since day 1. She is the heart and soul of everything literacy at…