April 10, 2020
by ConTextos
Cyber Circle: Week of April 3rd
Our team aims to stay mission-driven during these questionable times. While the world feels like a sci-fi movie, we continue to encourage the writing and sharing of personal narratives. We continue to support shared reading and shared writing. We continue to rely on the most important of human traditions: sharing stories, because every story contains lessons for the audience. They spark questions and curiosity. Stories teach us to love. To forgive. To be just. To strive for something better. Stories connect us, even–or especially–when we feel isolated and alone.
Each afternoon, we at ConTextos will engage in shared reading and writing to help us connect, to reflect on our pasts, to envision the future. To author a brighter future. Over Zoom, we will provide a short reading or a prompt, write for no more than 10 minuets, and share our writings as a group. Please fill out this form if you'd to join us.
April 7th prompts: A) Write what is on your heart & mind, B) You have to close your eyes to see it C) What they don't understand about birthdays
Debra
I close my eyes to see the sun. How the bright invades my eyelids: red, brown, I have to look inward to see the colors, to sense the colors and then give them name.
I have to close my eyes to talk to the divine. In random moments, especially here, especially these days, when a moment of quiet, a newly opened flower, a random kind text message, the ability to hold someone's sadness even from so far away.
Not to explain or justify or outdo. To simply share. To simply recognize the power of filtering the same truth in the same shared moment.
I walked early this morning while the ground was still damp, the air still moist from last night's rain. Ezra had snuck into my bed and she stiffened at the thunder. The kind of scary cracking, hits the bones and shudders outward. Summertime thunder, truenos, tropical even in our spring time. We listened to the thunder march on, the last flash of lightning just a moment later.
I walked with Mac, my mom's dog who, just like my mom, suddenly aged to be old. A graceful, belieuigered age that takes time and looks difficult, but Mac walks stiffly in regal poise. It is easy to honor his wisdom. I worried that this walk might be longer than his capacity, and on the way back, was sure it was true, but we slowed together, a meandering wander, stopping too long to sniff flowers. He, I assume, tracking other animals; me to honor the springtime.
I walked down that road that I've walked so many times, spotting newly arrived cars, aware of my own silly fiefdoms— we were here first, we're more here than you, we've been here longer—longer in quarantine, longer in generations. I remember when there were woods here.
Yesterday, a meandering walk along the backroads behind my mothers house, shocked to see so many houses, so many large houses, houses that are often dwarfed by summertime greenery, seeming them in the naked spring, all the same—adirondeck chairs are obviously in this year— and lawns so manicured I can only fathom the cost, because this I know, it is costly to live as if the seems are neat, as if the collar is always straightened and the blooms always bowled and the shrubs arced and the cobble stone arched just so. It's pricey to maintain; what's the cost to have it and not enjoy it at all?
We wander down a road and meters in I'm repeating, I don't think this is a road. I think it's a driveway. We bicker until it's obvious I'm right, and we share the wonder that this place we've spent every year of our lives can change so much before us and we didn't even know.
We wonder more and more, to the beach shore edge, walk along a walkway shaded by a copper-roof and look over the cliff to see rocks below. The beach line totally washed away. And I'm giddy that this big houses than make me feel envy and disgust are eroding away. I want them for myself and want them not at all.
We continue to weave through new trees where recently old trees stood, to the last corner of still-woods.
"There used to be a car in there," she said, and we shared memories of the VW bug that grew green in those woods years ago.
I have to close my eyes to see it, to remember how it used to be.
April 8th prompts: A) Write what is on your heart & mind, B) All this must go, so you know, C) Goes with you everywhere
Suzanne
You've all heard about my husband Michael, who I lost 13+ years ago.  He has been gone twice as long as I knew him. There is so much that stays with me that can make me sad on certain days but, over time, warms my heart and gives me a blip of a smile when I think of him.  He goes with me everywhere.
Michael was a total romantic.  He went out of his way to do things for me like write me poetry for every special occasion and regular times too.  He planned special outings and kept them a secret. We were committed to each other – knew we would marry – after only two weeks together.  His sense of romance goes with me everywhere.
Michael was an avid biker.  Two weeks before he died we were in Hawaii and he rode his favorite route, as he always did, on the last week of the trip.  It ends with a 2 mile uphill span. Jonah and I met him at the top of the hill and jumped out of the car to say hi and I snapped a pic of him.  Now, I often see him in other bikers. Slim with a fun biking jersey. Silver gray hair, silver beard and goatee. Sometime I see parodies of him.  Once there was a guy who had loooooong silver hair, shorts and flip flops on. He clearly hadn't trimmed his nails as they were very long and curled at the end – his fingers and toes!  When I saw that reminder, I said to Michael "that's not funny!" But it really was. He bikes with me everywhere.
Jonah is a total mix of us both – which is lovely to see. Freckles, strawberry blonde hair, constant negotiator (like his father, an attorney), a meticulous engineering and math brain (like his father, a patent attorney who invented things and protected other's inventions.). He is sly and a bit of a troublemaker, a little sparkle in his eye when he has gotten me – just like Michael.
He lives, and walks with me everywhere.
And now, here I am, in a relationship I really never thought I would experience again. Different in some ways, of course, but absolutely joyful and love-filled. It has been so emotional to fall more deeply in love with Joe as I feel that each step I take towards him I'm taking one away from Michael. It makes me sad. But I also know Michael completely wants that for me.
His heart and blessings go with me everywhere.
Debra
The rain started before we slept. We'd been sure to pull the cushions from the outdoor furniture, and I burned notes in the fireplace because we couldn't use the fire pit after all.
So it wasn't thunder that woke me. Perhaps a buzzing phone, a dry mouth?
I read the paper in the night, saw the news about Trump's comments and the loan updates, knew I didn't check my email yesterday so quickly searched and there it was, the link to the official loan application, not the previous links that just mined information.
So I knew while it was still dark out that I'd had access already and not logged in, and when Ezra came in, hair wild, "mama," she cooed, one of so phew nights she actually slept out of the bed. "Did you wet the bed," I asked. I've been asking every day, every morning that she greets me. "Mama, I slept so good."
And she lay with me briefly and asked to watch a show and that's when I logged in as I reviewed the list of to-dos to prepare for tonight's seder, but I couldn't log in so I started calling. No good deed goes unpunished, they say, and in my rush to pay a bill to small business that needs the money, I triggered fraud alerts and everything was shut down. Bad enough from this country-connection, calls in and out. And we finished the coffee yesterday so I drank it from the microwave and it's just never as good.
I paced, impressed by the fog, the air so thick outside, even the dog didn't want to leave the threshold. I imagined a morning walk, but the cellphone couldn't be reliable.
And soon all the kids were awake. And I was still on the phone and the list was getting longer. Take the brisket out of the freezer. Should've been done yesterday.
Take the soup out of the freezer. Should've been done yesterday.
Skim the fat from both.
Mandy wants them to make seder plates. Alternative seder plates. And the signs for the 13 parts of the passover song.
And afikomen covers. One for each child.
Saltwater. Extra readings. Horseradish. Make charoset. Have to go to the store to get the ingredients, that should've been done yesterday. No one went to the store, because I didn't go to the store, so now someone has to go to the store.
And the farm, because we had two dozen eggs waiting for us and I worry about keeping our word and showing up when we say we will. They need the money and I don't want them losing out on another sale. Plus, us Chicago folk don't have to do much to rub them the wrong way.
I hear the kids on the phone, they remember to call their mom, they tell Ezra no screen time. They're doing what's asked of them.
I see Mark laying on the dining room floor in supported bridge.
I have a home phone and a cell phone and I'm emailing. I ran next-door and emptied the freezer and noticed the firewood delivery man in the yard. Asked him to load onto the deck.
Come inside and Mark is in a forward stretch, back arched, toes sloppily outward, fingers barely gracing the ground. That's not yogic, though he think it is. It's stretched and forced, not the poise of practice.
The children are mostly doing what they're supposed to be doing. Ezra is crying, Kelema flipping pancakes. "He took the phone," she screams. Ezra was guarding the phone while I waited 20 minutes on hold. It had to be plugged in so it wouldn't die, Bijou explains, trying to comfort her cousin.
I look at the counter, at the list that has gotten longer. All this must go nextdoor. And so you know, he doesn't realize that he isn't helping…
April 9th prompts: A) Write what is on your heart and mind, B) The dizziness of freedom, C) Learned to live with storms

Queena
You ever have one of those days when you want the release of a primal scream, but you open your mouth and there is a silent scream uttered. Maybe it went to a different frequency that even dogs cannot hear.
I am fine.
I will be fine.
And…..
I am amazed when I encounter humans acting less than… human. That's a judgment. I know…. and yet, there it is.
My head can understand, process, discuss the effects of generational trauma. I know these things. My heart… weeps.
Maybe it's a day because I got out of the car wearing my N95. I glimpsed myself in the mirror and the Reality of Now rushed in like a wave. A big fucking wave.
I breathe.
I pray.
I invoke the ancestors.
I drink lemon water and pop immune building pills and liquid.
I want to pull covers over my head in lieu of a trip to the market.
I marvel at the level of emotions surrounding a trip to the market.
I breathe.
I pray.
I invoke the ancestors.
I know this is a birthing room…
we are all being born into the new. 
Suzanne
I like both the prompts – they both feel like my ups and downs, how I live, how I feel.  I'll start with storms. When I look back at my childhood – the abusive, abandoned childhood – I always remember the craziness fondly.  It was so wacky! Pretty much cooked for myself starting at age 7, lots of drinking and drugs. Smoked my first cigarettes at 5 – no lie! Hung out with 6th graders (why did they hang out with me?) – it wasn't habitual.  I didn't hang out with them at Jack in the Box for long. My first heavy drinking was 7th grade.  Pretty much my first or second time my friend Molly and I drank our way through her parents's liquor collection:  Rum and Coke, 7/7, screwdrivers and, when the orange juice ran out, straight vodka. OF course I barfed big time and many times since.  Lots of pot. A year before I was homeless at 16, my drugdealer brother introduced me to coke to keep alert for homework. Overdid that too.
Annnnnyyyyyyway….I guess my childhood was stormy – But I always talk about it with some entertaining lilt, in my opinion.  When I first met my therapist, I told her about my life, smiling and proud, and told her "I'm a survivor!" Her response? That is very sad.  
What?  I thought she'd cheer me on.  Whoo hoo! Rockin'! You are a survivor!  While I am proud for coming out of all of it ok, family home foreclosed, evicted from apt at 16, putting myself through HS, college, and beyond, pulling myself up with my mostly sunny demeanor and hope, I realize now that my growing up was, in it's own way, traumatic.  Talking about it, processing it with my therapist, made me realize that it was pretty fucked up, but I can look at that girl growing up from the outside and see it for what it was—-and kinda is—for my life.
Now on to dizziness of freedom!!!  I grab that phrase and immediately think of joy!  Unbridled, sunshiny, energetic JOY! In January of last year I think it was – was the first time I think I have ever felt it.  It is light, danceable, breathe in freshness happiness. Amidst it all, all life has had to offer – the good, the bad, the ugly – the triumphant – I know what it feels like now and am always pleased when it bursts out of my heart.  Lately I always get a blip of it when I'm in the kitchen in the morning, making coffee for Joe and I. So there is a little hint of some of the joy, although I hit this milestone a few months before we connected, sooooo…..it ain't one person- it's me that has found joy– and is – joyful.  It is fucking awesome!
Hannah
Sometimes extra freedom is good, and sometimes it's the worst. When prompted about getting an extra two weeks off from school, I think most teachers, students, staff, people would be skipping out of the door–I was back on March 13th. Now on my 4th week off from teaching, normalcy, ect., I feel dizzy, faded, abnormal, unhappy, unproductive. Frustration and confusion seem too simple of words, yet those are all I can think of. 
When people mention the idea of routines to me, I often think 'that sounds awful' or 'I don't want to be tied down like that.' And yet I am missing the insanity that is the 10+ hour work days of teaching (but let's be honest, it's also being a therapist, friend, confidante, conflict-solver, and funny lady who talks about Life and Bio). I miss Ms. Feinstein, and all that comes with the storm that is navigating my second year of teaching.
I am left with: how do I try to provide learning, and comfort, and solace to my students during this time; when I myself am desperate for those things? (And also, isn't this predicament perfectly representative of being a teacher?)
Dr. Moore
Everyone said, in the spirit of caring and support, that it would get easier. That time heals all wounds. That God doesn't give us more than we can handle. That she is in a better place. That you will adjust to a new normal. I called bullshit then. I call bullshit now.
I have settled into this life, which is not the one I lived before she existed for me and which is an elongated shadow of the half life I lived with her in it. My inhalation now is rarely deep.
I remember a few years ago ending up in the hospital for a partially collapsed left lung for a second time. The doctor haranguing me about taking better care of my asthma and not waiting so long to seek treatment. He described my condition as the inside of my lung being akin to the inside of a balloon. Because I trained myself, through those long years of undergrad and graduate school with little money and only tenuous access to health care, to breathe shallowly, I never fully inflate my lungs, though now this happens unconsciously.  So my lungs begin to stick at the edges like the inside of a blown up balloon with spit. The analogy made perfect sense for my painful lung. And it was an aha moment for my psyche. I had learned to live with the storms that came with Pamela's suicide and manifested through my grief by not breathing deeply, for doing so brought, and brings still, greater consciousness which breeds clarity which begets loss and begets loneliness, and begets . . . and begets . . . and begets into infinity.
April 10th prompts: A) Write what is on your heart & mind, B) Had I known then I would've loved them, B) All goes onward and outward.
Craig Hall
A week ago, I think, time seems rather relative now, I drove to a trendy shopping mall by my house. Not to go shopping, for I detest it. I went for the parking. The parking lot allows a vantage to see the world famous Strip. It was about 8:00 pm, and the image was eerie. What would usually be so bright that creatures of all kinds – from grasshoppers during their last migration northward to drunken bipeds – would flock to see the brightness. Yet, the dimness pervaded. The few buildings that were lit had muted lights, and those seem to be interrupting the darkened buildings surrounding them. The next day, in order to gain a different vantage, I drove down The Strip. There was no bumper to bumper traffic. There were no throngs of people crossing in front of me at a stop light. There was no one on the escalators moving people to the walkways that are meant to keep the foot traffic manageable. The walkways were empty. The escalators had stopped. Witnessing the lack of motion, of energy, of gayety and frivolity sunk in. This ever present virus that is unseen and insidiously lets itself be known has brought us to a screeching halt. Knowing that the usual hustle and bustle is not present now is surreal. It is also surreal to know that the drunken bipeds will return. Yet, I am hopeful. Because of this pause in life, the inhabitants can see the Himalayas from 100 miles away. Los Angeles has air quality that is rated as good. Water is cleaner. Allergies are less severe. Though we are pausing now, we will go on. When life returns, when we emerge from the cave and wait for our eyes to adjust to the light, we will be able to breathe easier and deeper. When we move onward from that hew starting line, I trust that more of us will mimic the time we had in isolation. We will stop and ponder our actions, so that we don't end up here again.
Recent Posts
March 15, 2023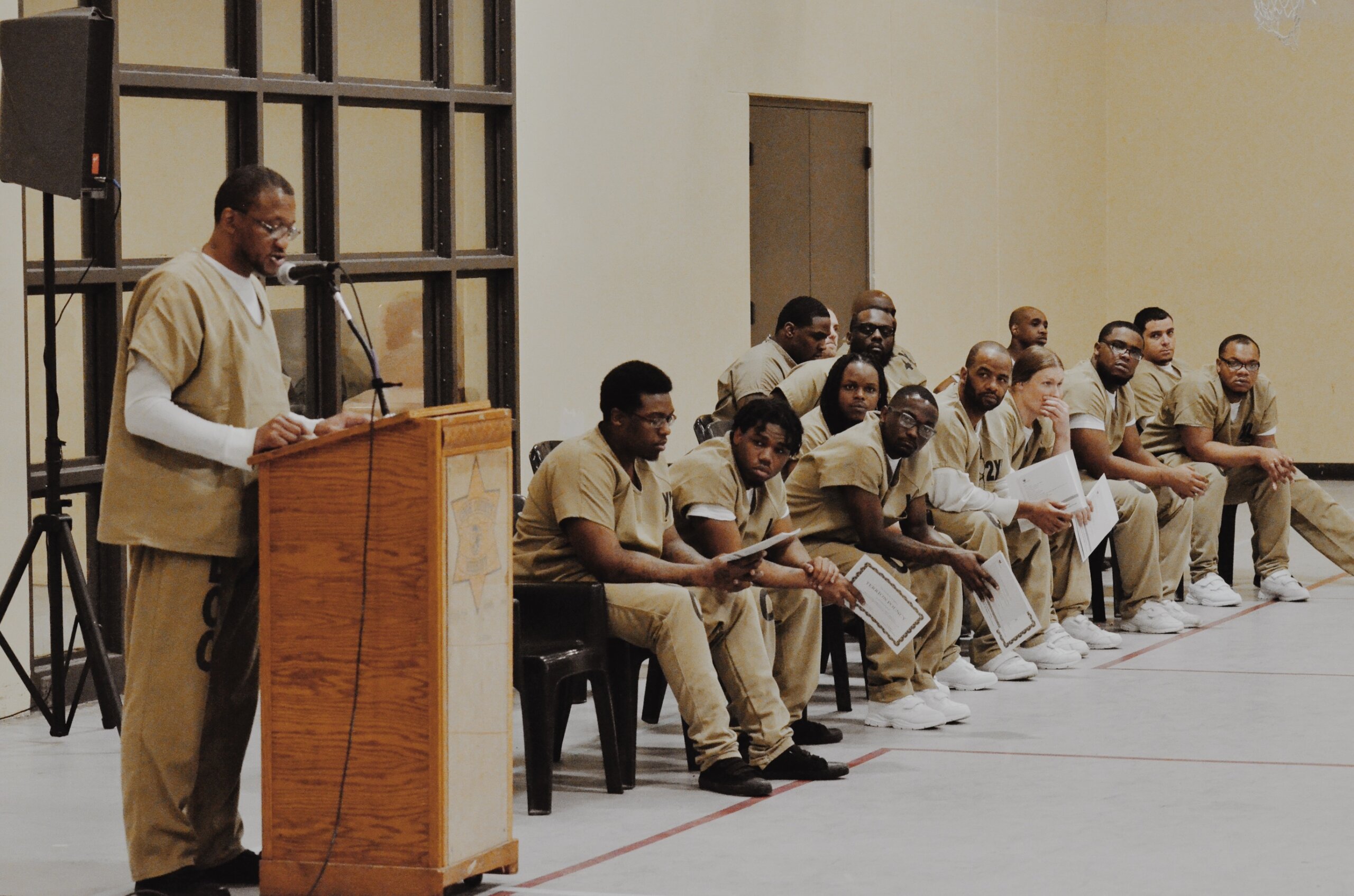 My Life by David J
I'm just waiting on my big chance to perform the best show for the rest of my life with freedom and happiness. My time will…
February 6, 2023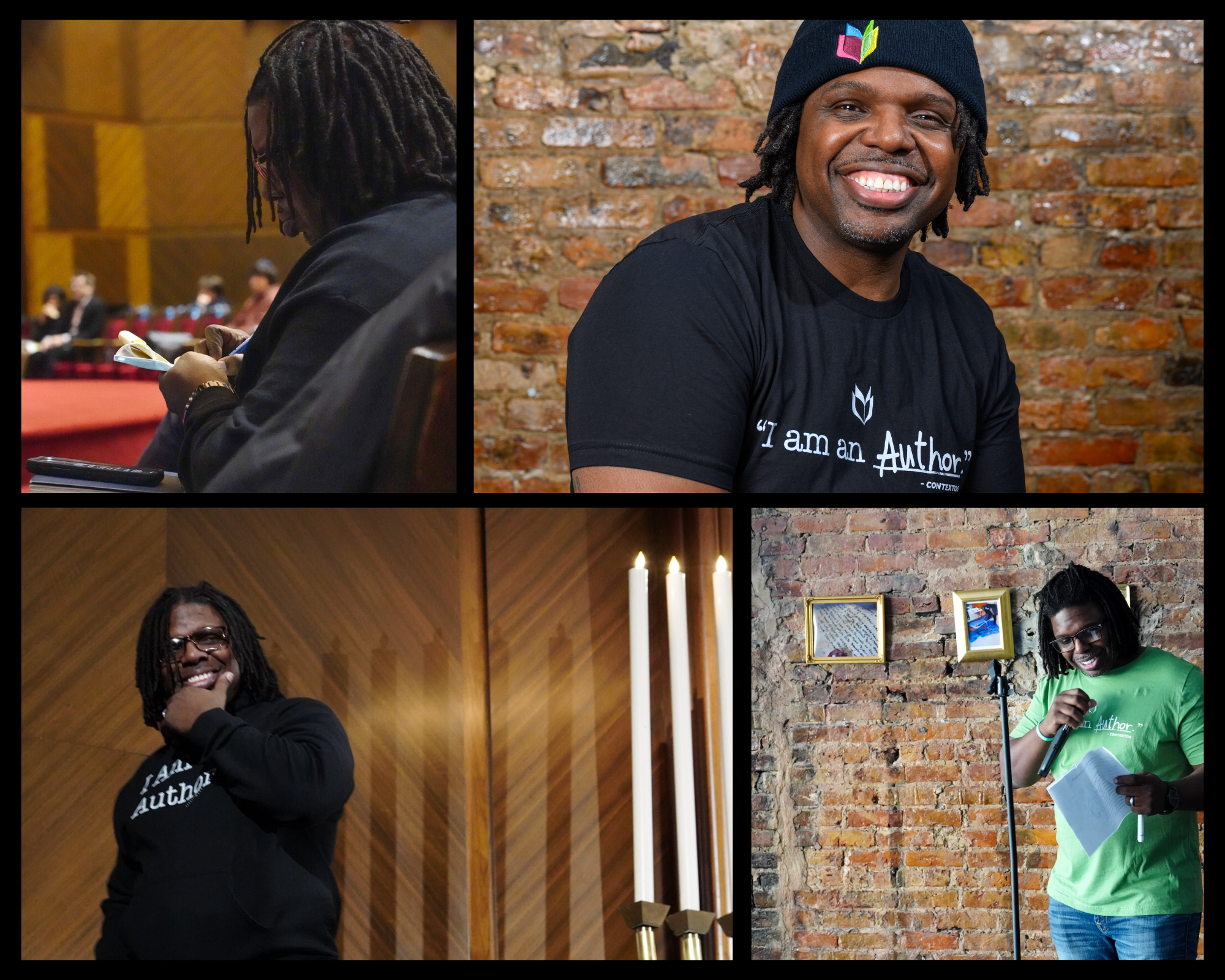 Connect, Construct, Continue.
In that spirit, it is in my incredible honor and privilege to announce Johnny Page as the new Executive Director of ConTextos in Chicago.
October 13, 2022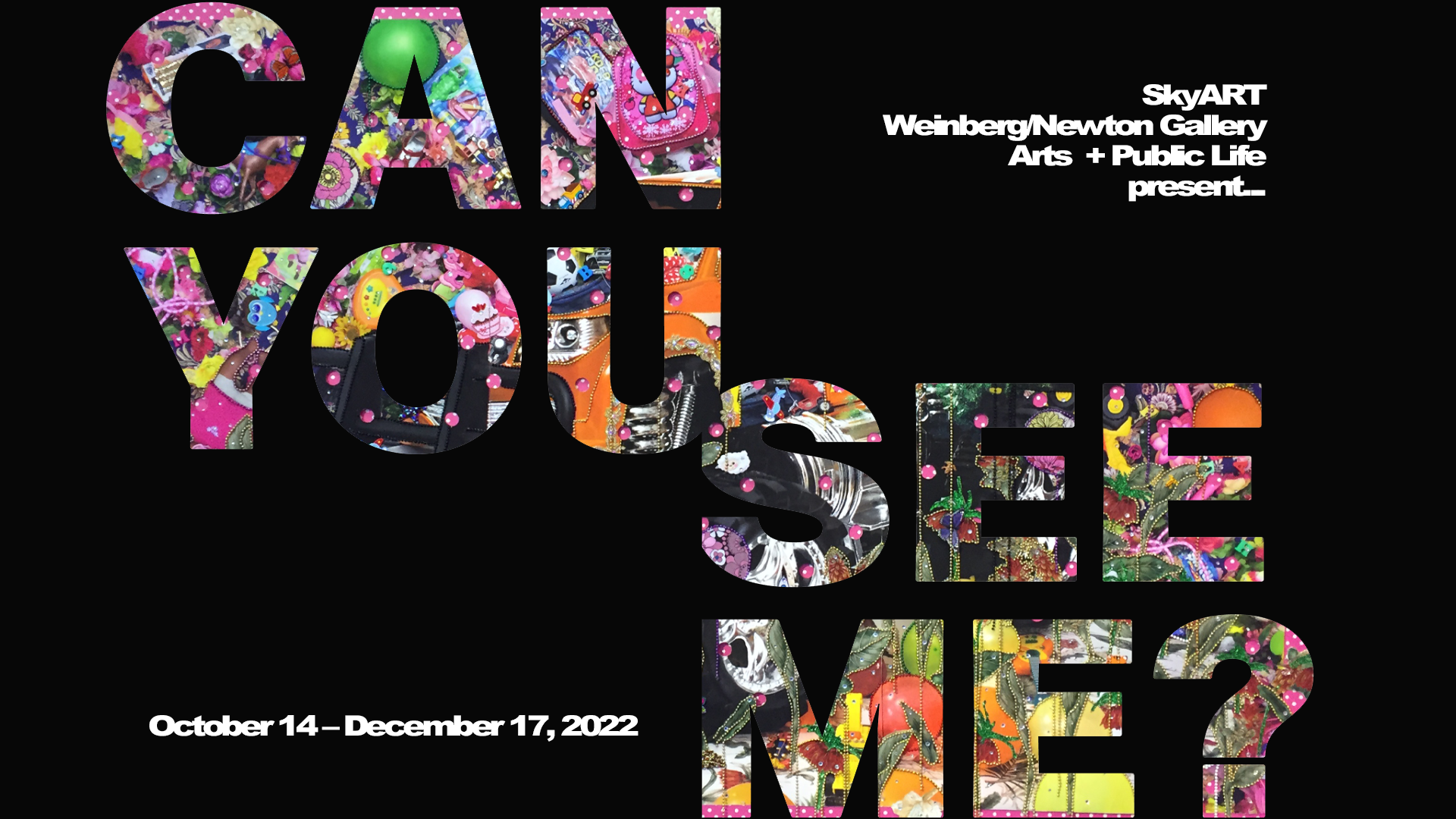 Can You See Me?
Can you see me? — on view at Weinberg/Newton Gallery, Arts + Public Life and SkyART from October 14 to December 17, 2022 — challenges viewers to reflect…